French Impressions: Jan Dolphin and her passion for Paris
01 Wednesday Feb 2012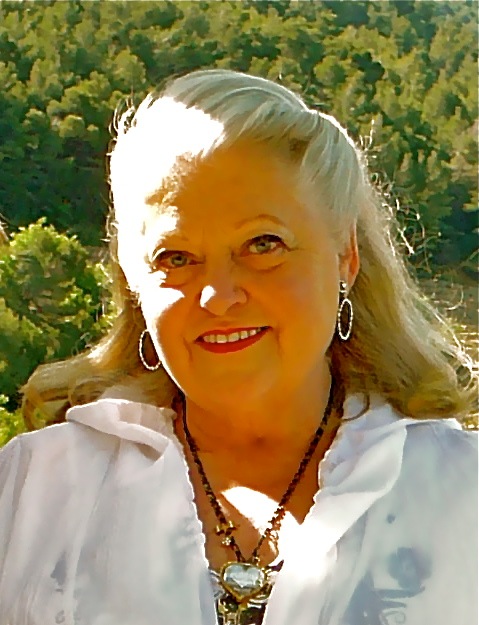 Jan Dolphin, author and interior designer. Paris has beckoned Jan many times over the years, and each time she added to her personal travel journals. For Jan, dreams happen when the stars and planets align to spell, "Go for it!" Thus, her book Paris from the Heart was born. Jan is a graduate of the University of Minnesota and has spent her life as an interior designer for private residences and commercial properties: homes, condos, lofts, offices, gyms, yachts—anything that requires her artistic flair. She resides in Saint Paul, Minnesota.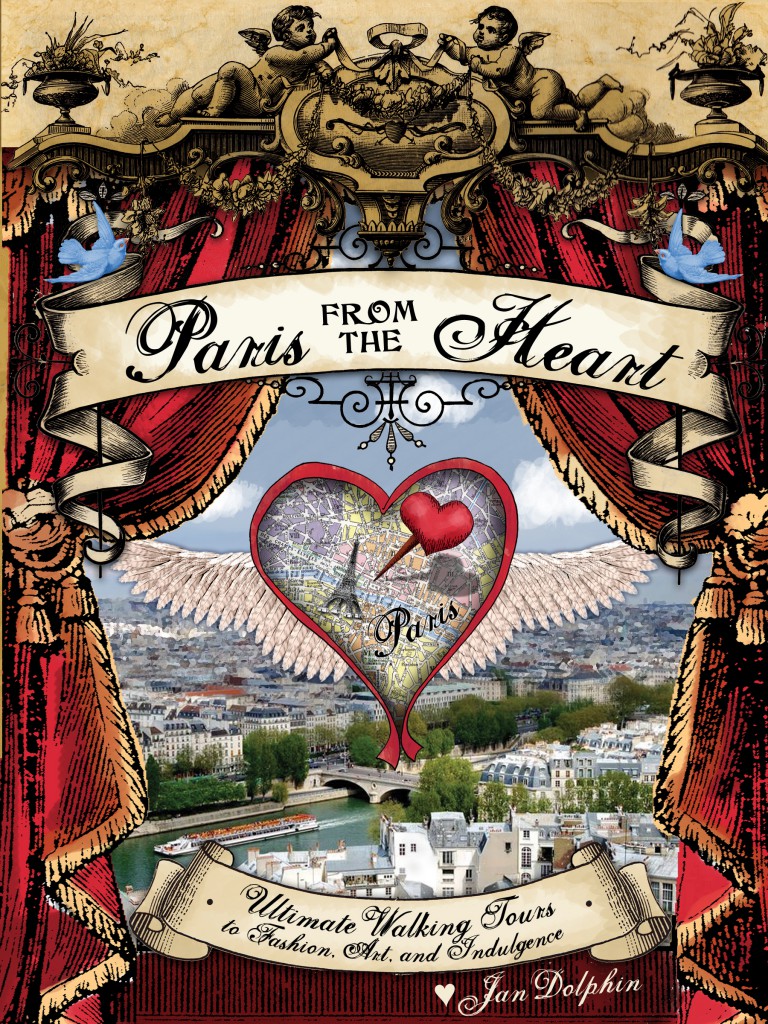 Jan's award-winning book Paris from the Heart: Ultimate Walking Tours to Fun, Fashion, and Freedom is available though Amazon or Barnes & Noble. Or it can be purchased directly from Jan at jandolphin@comcast.net if you'd like an autographed copy.
INTERVIEW
AWP: Name the books and movies, works of art and music, fashion or cuisine that have inspired you.
JD: I love French music (both old and new), Dinah Washington, Garth Brooks, Trisha Yearwood, Elton John, and Al Green.
Movies: Midnight in Paris, Amélie, Roman Adventure, Last Tango in Paris, and Something's Gotta Give.
Art: Pierre-Auguste Renoir, Pegge Hopper, Henri Matisse, John Singer Sargent, and Georgia O'Keeffe.
Fashion: I love old French magazine ads for fashion, makeup and perfume. What inspires me is that special magic and interpretation of style in all facets of life—what was great 100 years ago is still great today, maybe even greater.
Books: Paris from the Heart, books about Marie Antoinette, The Women's Room, A Moveable Feast, The Pillars of the Earth, Chanel and Her World, and almost any book about Paris, France and Europe.
AWP: Do you have any role models?
JD: My grandmother, Anna, who graduated from the University of Minnesota when she was 75-years-old. She was a schoolteacher most of her life and attended summer school for many years to attain her goal. It made me realize it's never too late to do something new—if anything, you have more insight and knowledge to share.
AWP: What is the last book you read?
JD: Sarah's Key, for the second time.
AWP: What is the best (or worst) advice you've ever given or received?
JD: To invest in real estate—you can never lose!
AWP: What handed-down wisdom did you receive from your mother or father?
JD: My mother's favorite saying was, "There's always something."  I never understood what she meant by that when I was young—now I get it!
AWP: What childhood experience has served you many times?
JD: In grade school I was the lucky student chosen to go to the back of the classroom and create all of the posters and artwork needed by the school—I loved it and felt special. I continued this until the 6th grade when I won a contest that was held in the United States entitled "Camp Safely." I was given a savings bond and I thought I was wealthy! It showed me that I could succeed at anything I put my mind to.

AWP: In your youth, what did you imagine your adult life would hold? What influenced this vision?
JD: Freedom! I wanted to live on my own since I was 5-years-old so that I could make my own decisions and be free—I could wear my crown and become a princess. I was also quite practical; I didn't think of where I would live since I was quite sure I could live in the woods under the trees with the moss for my carpeting and have the company of elves and fairies. I distinctly remember closely watching how to make chili and knew that would be perfect and it could last for many days. I don't think I'm much different now. I've always liked to forge my own path in life, make my own decisions and not let anything hold me back!

AWP: In your early teens, what formed your romantic fantasies of adventure and love?
JD: I wanted to be like Doris Day in the movie Pillow Talk where she was an interior designer. I would sit in the theatre and sketch her fabulous wardrobe and went home and made patterns and sewed clothes for my friends and myself! I didn't end up as a fashion designer, but I did end up as an interior designer. What I didn't get was Rock Hudson. (I think, however, I always lusted after Elvis!)
AWP: What were your favorite childhood things to do?
JD: Playing school (always insisting on being the teacher), playing queen, reading, drawing, coloring, traveling, and making doll clothes. Playing outdoors building tree houses, climbing trees and flagpoles, building snow forts, skiing, biking, running, and ice-skating.
AWP: What nourishes your passions?
JD: Beauty, art, fabrics, nature, travel and just about anything French! I am also an avid reader.
AWP: How did you get your foot in the door at the beginning of your career?
JD: I applied for a position as the head designer in a commercial design company in Minneapolis. I got it (with 2 months experience as a summer intern). After that I was on my way—I did not lack confidence—I just always felt I would succeed. Remember, I was that 5-year-old girl who wanted to live on her own!
PERSONAL STYLE
AWP: Was being stylish important to you growing up in your teens? Is it now?
JD: Definitely. I followed teen magazines (and Doris Day movies), and my mom and I sewed my clothes. She was an excellent seamstress and taught me how sew. I don't sew anymore, but I know what my style is and being unique is what motivates my wardrobe.
AWP: How do you define style or fashion?
JD: I believe style and fashion are based on the principles of good design. No matter how the fashions change, style remains. I believe that was Coco Chanel's viewpoint!
ART OF LIVING
AWP: What do you live for? What do you love above all?
JD: I live for the excitement and discovery that each new day brings. I love, above all, watching my sons grow into awesome young men.
AWP: What natural gift would you most like to possess? What talent are you most thankful for?
JD:  I would love to time-travel, if that were a natural gift; otherwise, I might like to be a fortuneteller or I'd love to be a computer whiz—and have a photographic memory. I'm thankful for all the talents I've been blessed with. Each one has served me in a special way. Each has broadened the scope of life and discovery in my world. I am blessed.
You may also enjoy A Woman's Paris® post, The world of aristocratic Paris, by author Jan Dolphin. Enter the gates of the eighteenth century parc Monçeau and from there discover two historic townhouses: Musée Nissim de Camondo and Musée Jacquemart-André.
The Left Bank: La Rive Gauche and the Land of Plenty, by special guest author Jan Dolphin. Excerpts from her book, Paris from the Heart: Ultimate Walking Tours to Fun, Fashion and Freedom.
Stars, Stripes and Seine: Americans in occupied Paris 1940-1944, by Alan Davidge. 5,000 Americans refused to leave Paris after war broke out in September 1939. Who were they? Read the stories of how Josephine Baker, Sylvia Beach, Arthur Briggs, Drue Leyton, and others lived and breathed Paris during the war.
McLain's "Paris Wife" will have you head over heels for the Hemingways. Bethany Olson was drawn to McLain's writing, detailed and thoughtful, that artfully captures Hadley's voice and Ernest's character in McLain's fictionalized rendering of Hadley and Ernest's relationship and their life in Paris. As did Hadley, Bethany found herself falling for for Ernest Hemingway, drawn to his exuberance, quick wit, and verve for life. Included are vimeos featuring interviews with Paula McLain by WHSmithDirect and BookLounge.
African-American Expatriates in Paris, by writer Kristin Wood who shares a few of our favorite books written by and/or about African-Americans in Paris and France. Some are novels; some are histories; all are fantastic reads.
L'heure bleue: the moment I fell in love with Paris, by Barbara Redmond who shares her unexpected first experiences with Paris. She was met with noise and hot and humid air; it was not the beautiful Paris she had imagined. Barbara discusses how there was moment when she found the true Paris and fell in love.
How to find a (suitable) place in Paris, and other miscellaneous information, by French woman from Brittany, Bénédicte Mahé, who is in her mastère-spécialisé final trimester doing an internship in Paris. Bénédicte shares with students how to find a place in Paris. (French)
A Woman's Paris — Elegance, Culture and Joie de Vivre

We are captivated by women and men, like you, who use their discipline, wit and resourcefulness to make their own way and who excel at what the French call joie de vivre or "the art of living." We stand in awe of what you fill into your lives. Free spirits who inspire both admiration and confidence.
Fashion is not something that exists in dresses only. Fashion is in the sky, in the street, fashion has to do with ideas, the way we live, what is happening. — Coco Chanel (1883 – 1971)
Text copyright ©2012 Jan Dolphin. All rights reserved.
Illustration copyright ©2012 Barbara Redmond All rights reserved.
barbara@awomansparis.com