Tags
Albert Camus, City of Light 1940-944, Colette, Jean-Paul Sarte, Joseph J Ellis Ford Foundation Professor Emeritus Mount Holyoke College, Joseph J Ellis Founding Brothers American Sphinx and Revolutionary Summer, Josephine Baker, Liberation of Paris 1944, Marechal Philippe Petain, Pablo Picasso, Paris under German occupation 1940-1944, Ronald C Rosbottom Amherst College faculty, Ronald C Rosbottom Amherst Massachusetts, Ronald C Rosbottom Romance Languages Department Ohio State University, Ronald C Rosbottom University of Pennsylvania, Ronald C Rosbottom Winifred Arms Professor in the Arts and Humanities professor of French and European Studies Amherst College, Scott Turow Identical, Simone de Beauvoir, Third Reich Paris occupation, When Paris Went Dark Ronald C Rosbottom Little Brown and Company
Share it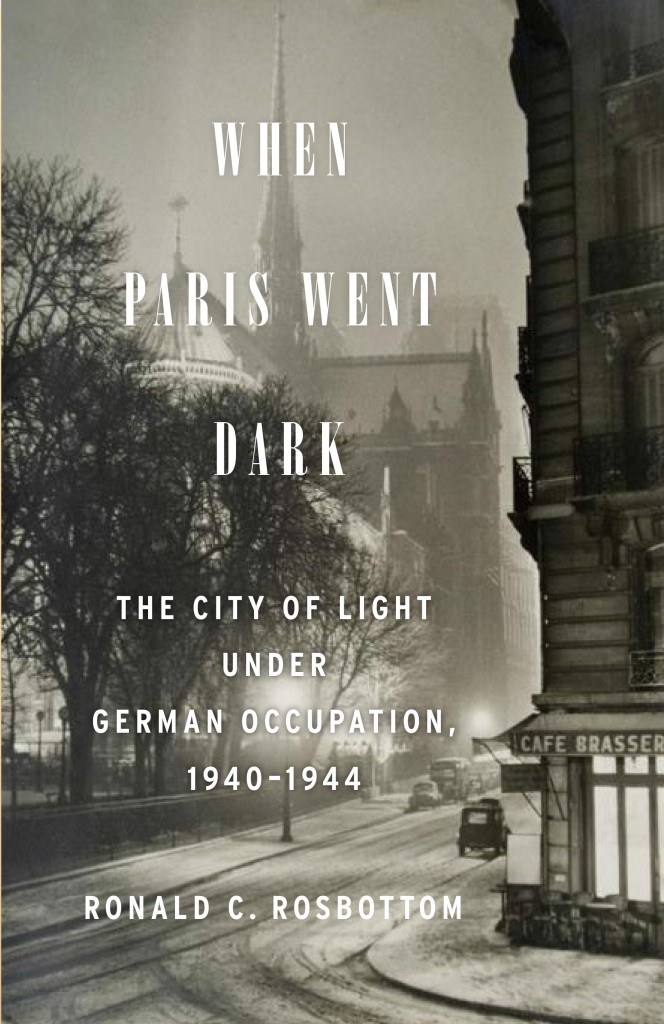 Excerpted from the book When Paris Went Dark: The City of Light Under German Occupation, 1940-1944,  by Ronald C. Rosbottom. Copyright © 2014 by Ronald Rosbottom. Reprinted with permission of Little, Brown and Company.
Subscribers, When Paris When Dark: The City of Light Under German Occupation, 1940-1944 by Ronald C. Rosbottom, Free book giveaway to two subscribers ends August 28, 2014. A $28 U.S. value.
Subscribe free. Once subscribed, you will be eligible to win—no matter where you live worldwide—no matter how long you've been a subscriber. You can unsubscribe at anytime. We never sell or share member information.
June 14, 1940, German tanks entered a silent and deserted Paris and The City of Light was occupied by the Third Reich for the next four years. Rosbottom illuminated the unforgettable history of both the important and minor challenges of day-to-day life under Nazi occupation, and of the myriad forms of resistance that took shape during that period. Slowly, as the Occupation became increasingly onerous, underground resistance efforts became more and more muscular. Groups and individuals of all stripes—French and immigrant Jews, adolescents, communists, Gaullists, police officers, teachers, concierges, and landlords—endeavored to remind the German authorities that Parisians would never accept their presence. Cultural icons such as Josephine Baker, Picasso, Sartre, de Beauvoir, Colette, and Camus developed their own strategies to resist being overpowered by an invidious ideology.
This August marks the 70th anniversary of the Liberation of Paris, perfect timing for Ronald C. Rosbottom's riveting history of the period: When Paris Went Dark: The City of Light Under German Occupation 1940–1944 (August, 2014; Little, Brown and Company). (Purchase) Continue reading »