Tags
A Walking Guide to Occupied Paris Dr Alan T Marty, American Library in Paris, Amherst College Ronald C. Rosbottom, Anne Morgan Franco-American Museum Picardy France, Back Bay Books Little Brown and Company, Charlie Hebdo, Charlie Hebdo headquarters Paris, Chateau de Blerancourt France, City of Light, Collaboration Gertrude Stein Bernard Fäy Vichy Dilemma Barbara Will, France, Je suis Charlie, Notre Dame Cathedral, Paris, Paris at the End of the World John Baxter, Paris Mourns Heroes of the Pen by Ronald C. Rosbottom, Place de la Republique Paris, Place des Vosges Marais Paris, President Hollande, Scott Turow Identical, Stacy Schiff A Great Improvisation, Stacy Schiff Cleopatra, Stacy Schiff Véra, The Hotel on Place Vendome Tilar J Mazzeo, Wall Street Journal, When Paris Went Dark Ronald C Rosbottom
Share it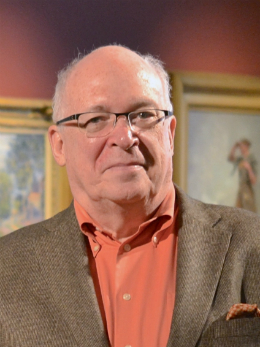 Paris Mourns Heroes of the Pen [Paris pleure ses héros de la plume] par Ronald C. Robottom. © 2015 Ronald C. Rosbottom. Publié avec autorisation. Tous droits réservés. Lu en partie à la Bibliothèque Américaine de Paris en janvier 2015.
(English) Auteur du bestseller When Paris Went Dark[1], Ronald C. Rosbottom est la personne la mieux placée pour parler de la noirceur qui a encore une fois frappé Paris, au regard du tragique attentat commis il y a quelques semaines dans les bureaux de Charlie Hebdo. La lettre de Ronald C. Rosbottom adressée à ses collègues et amis capture la terreur et l'humiliation qui ont accablé Paris. Son roman, When Paris Went Dark : The City of Light Under German Occupation, 1940-1944 nous paraît plus que jamais d'actualité.
[1] Quand Paris est devenu noir : La ville de lumière sous l'occupation allemande, 1940-1944
Paris pleure ses héros de la plume
Par Ronald C. Rosbottom
8 janvier 2015
Après avoir appris pour l'attentat d'hier dans les bureaux de Charlie Hebdo, un hebdomadaire satirique parisien, l'un d'entre vous m'a écrit : « êtes-vous en sécurité ? ». La réponse est oui, ça va, mais nous vivons dans une époque peu sûre.
Hier, nous déjeunions dans un restaurant sur la rive gauche lorsque l'une de nos amies a lu sur son téléphone portable qu'il venait d'y avoir une attaque à main armée près de la Place des Vosges, dans le Marais, où nous avons l'habitude de faire les magasins et dîner. Nous avons demandé aux serveurs s'ils en savaient plus mais ils étaient aussi peu informés que nous. Ma femme, Betty et moi avons tout de même entrepris d'aller dans le Marais, où nous avions prévu de passer l'après-midi. Nous avons fait une pause dans un café pour regarder la télé et les nouvelles étaient ahurissantes : une douzaine de personnes, dont dix journalistes, caricaturistes et membres du journal avaient été abattues, juste avant midi. Des vidéos amateurs montraient deux tueurs cagoulés monter dans une voiture, après avoir abattu un policier blessé d'une balle dans la tête.
L'information a vite fait le tour de la ville et sur le chemin qui nous ramenait chez nous, partout, les Parisiens vérifiaient sur leur téléphone portable s'il n'y avait pas d'autres précisions. En quelques heures, des milliers d'entre eux se sont rassemblés de manière spontanée sur la Place de la République, une place utilisée comme point de rassemblement lors de nombreuses manifestations pour les droits de l'Homme. Nous avons vu à la télé des centaines de personnes tenant des bougies, des pancartes où l'on pouvait lire « Je suis Charlie » mais, ce qui était plus poignant encore, c'était de les voir brandir leurs stylos, leurs Bics, leurs stylos plumes, en guise de solidarité avec ces journalistes qui s'étaient moqués de manière joyeuse, satirique et souvent avec mauvais goût des opinions religieuses et politiques de certains. Continue reading »