Tags
Alice Paillard of Champagne Bruno Paillard, Aline Baly of Château Coutet, Blanc de Blancs Réserve Privée Grand Cru Bruno Paillard Champagne, Bruno Paillard of Champagne Bruno Paillard, Brut Millésimé 2002 Assemblage Bruno Paillard Champagne, Brut Millésimé 2002 Blanc de Blancs Bruno Paillard Champagne, Brut Millésimé 2004 Assemblage Bruno Paillard Champagne, Brut Millésimé 2004 Blanc de Blancs Bruno Paillard Champagne, Brut Première cuvée Bruno Paillard Champagne, Carol Duval-Leroy president of Champagne Duval-Leroy, Champagne and food pairings, Champagne Bruno Paillard, Champagne connoisseur, Champagne drinker, Charles-Erwan Savary Champagne Ambassador to France, Château des Sarrins Côte de Provence, Clos de Trias Côte du Ventoux, Dauphine University in Paris, Dewey Markham Jr 1855: A History of the Bordeaux Classification James Beard book award, Domaine Albert Bichot Bourgogne, Domaine Heymann Lowenstein Allemagne, Domaine Marcel Deiss Alsace, Extra Age de Lanson Champagne, Florence Cathiard of Château Smith Haut-Lafitte, food and Champagne, food and wine, France, French chefs Champagne, gastronomy, Japanese food and Champagne, Le Champagne dans l'Art JM Pinçon, Luciano Sandrone Piémont, Marco Parusso Piédmont, Multi Vintage Champagnes Bruno Paillard Champagne, Nec Plus Ultra Bruno Paillard Champagne, oenology Champagne France, Paris, Philipponnat Champagne, Pietradolce Sicile, Reims France, Rosé Première Cuvéemi Bruno Paillard Champagne, sommeliers, UNESCO classification Champenois, Véronique Sanders of Château Haut-Bailly, wine and food pairings
Share it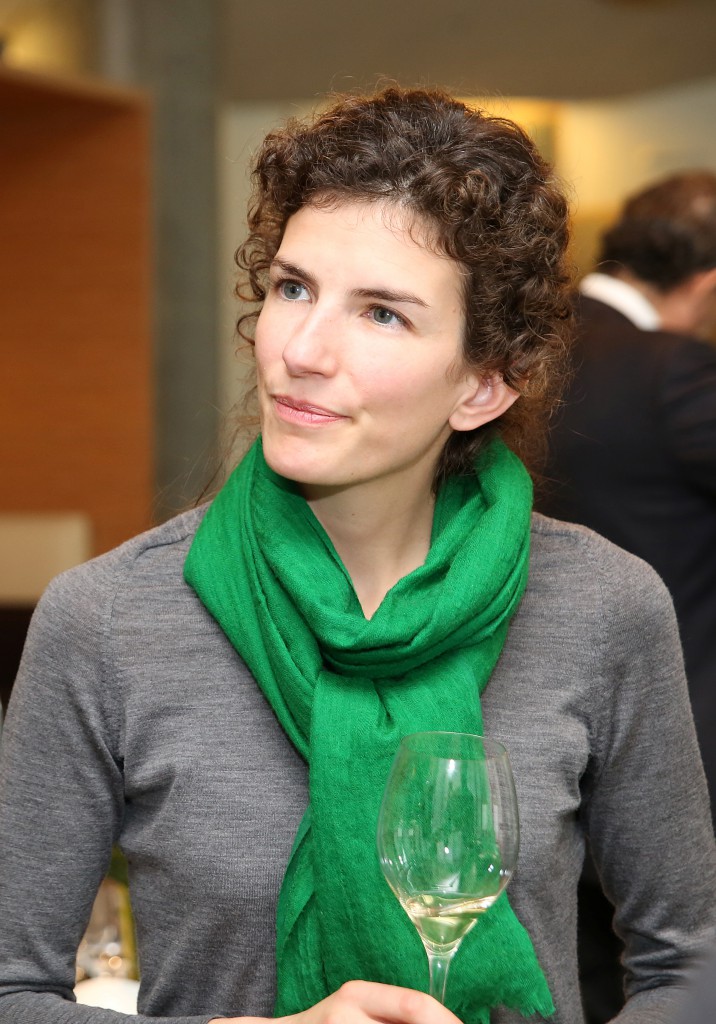 Alice Paillard, manager at Champagne Bruno Paillard: It is probably the experiences abroad, combined with a fascination for the great wine that Champagne can be, that brought Alice Paillard back to where she grew up, in Reims. Before joining the Maison familiale, Alice Paillard prepared herself carefully. Four years at the Dauphine University in Paris studying management and marketing were then completed with a Master of international trade of wine and spirits specializing in viticulture and oenology in Dijon, Burgundy. Through her studies and afterwards, Alice worked in various places such as Venice, London and New York, were she acquired her business experience.
These contacts with very diverse cultures combined with the love for quality and the attraction of a young and dynamic company, gave her the will to join Champagne Bruno Paillard and help promoting her family's wines through the world, in January 2007.
It started with getting to know these great wines more intimately, by accompanying them from the vineyard to the final glass: an ambition that needs a lifetime dedication…!
She started with a first year dedicated to the vineyards (pruning during the winter in the family vineyard of Côte des Blancs) and the cellar. The following years were more dedicated to the export activities.
Alice Paillard, today works as a co-manager alongside her father Bruno.
Champagne Bruno Paillard is an independent and family owned House. By Champagne standards, a recent one founded in 1981. Its entire dedication is to demonstrate what champagne has best to offer when lovingly served… Each wine is created by a secret assemblage of diverse crus, grape varieties of course, and often of vintages as well. The Bruno Paillard style is the marriage of elegance and complexity, which translates into a light and smooth effervescence, a remarkable purity, a true freshness and a silky texture. The effervescence has to be delicate. Bubbles are very thin, tiny. They bring to the taster the aromas of the wine and provide the palate with a smooth and creamy texture.
Since 1983, Bruno Paillard was the first Champagne producer to inform the wine connoisseur with the disgorgement date on every single bottle, and not only on his prestige cuvée. This tells the consumer of a key moment in the life of a Champagne bottle. Disgorgement is like a second birth for the wine and from that day, a natural process of ageing begins, which is unique to Champagne wines. The aromatic evolution from fruits to flowers to spices is fascinating to the taster. Applauded by connoisseurs, this initiative is slowly being embraced by other Champagne brands.
For more information about Champagne Bruno Paillard or Alice Paillard, visit: (Website) (Email: info@brunopaillard.com) (Facebook) (Twitter)
Champagne Bruno Paillard
Avenue de Champagne
51100 Reims, France
Tél: +33 3 26 36 20 22
Alice Paillard, manager of Champagne Bruno Paillard
Bruno Paillard, owner of Champagne Bruno Paillard