Tags
Aline Baly Château Coutet, Authentis Cumières 2005 Champagne Duval-Leroy, Bollinger Champagne, Brut AB Champagne Duval-Leroy, Brut Champagne Duval-Leroy, Carol Duval-Leroy president Champagne Duval-Leroy, Champagne Duval-Leroy, Champagne Duval-Leroy Vertus La Côte des Blancs France, Champagne France, Charles-Erwan Savary Champagne Ambassador to France, Clos des Bouveries 2005 Champagne Duval-Leroy, Dewey Markham Jr 1855: A History of the Bordeaux Classification James Beard book award, Femme de Champagne 2000 Duval-Leroy, Femme de Champagne Rosé Duval-Leroy, Florence Cathiard Château Smith Haut-Lafitte, How to drink Champagne and sparkling wine, La Tribune Magazine Women's Award Green Business prize 2013, Les Grandes Tables du Monde, Michelin-star, Pierre Hermé Paris, Roederer Champagne, Rosé Prestige Premier Cru Champagne Duval-Leroy, Sandrine Logette-Jardin Champagne Duval-Leroy, UNESCO World Heritage Champagne, Véronique Sanders Château Haut-Bailly, Vintage 2006 Champagne Duval-Leroy, Wine Spectator, wines of France from Bordeaux and Champagne, World War II France Champagne
Share it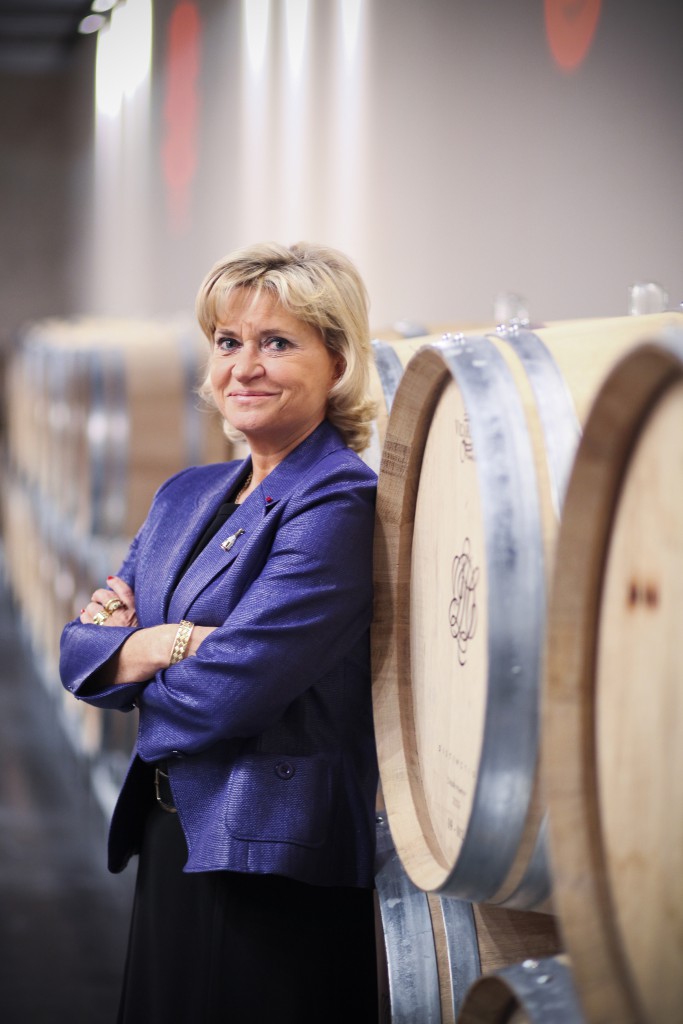 Carol Duval-Leroy, President of Champagne Duval-Leroy, joined the very select group of women involved in running champagne houses in 1991. After the sudden loss of her husband that same year, she became the company chairwoman. For ten years, modernization of production processes, development of traditional distribution channels, increased product range and expanded exports have all been Carol Duval-Leroy's objectives for her company. Today, the brand's whole image bears the mark of her passion for this profession.
Over the past twenty-four years Carol Duval-Leroy's key priority has been to raise the quality of all products of Champagne Duval-Leroy to the highest level possible. The mark of success: all range +90 in the Wine Spectator and 3 times the Best champagne in the world.
On December 3, 2013, the Women's Award Green Business prize from La Tribune Magazine in Paris was awarded to Carol Duval-Leroy, CEO of the Champagne Duval-Leroy. The prize rewards the actions and accomplishments of Carol Duval-Leroy for many years within her company, in favor of environmental protection and sustainable development.
Champagne Duval-Leroy was founded in 1859 when two Champagne families came together to share their interests. Since its creation, Champagne Duval-Leroy has been located in Vertus, in the heart of "La Côte des Blancs". Currently the House cultivates about 200 hectares, much of which is devoted to production of high quality Chardonnay grapes. With Roederer and Bollinger, Duval-Leroy is one of the few remaining 100% family-owned Champagne Houses.
In 1911, Raymond Duval-Leroy revolutionized the Champagne world by creating the first Champagne crafted exclusively from Premier Crus grapes. His vision was to build a great Champagne house that would one day be known for exceptional quality, especially by the gastronomic world. Today, Duval-Leroy is poured in more than 250 Michelin-starred restaurants around the world and is a respected partner of the global sommelier community. Duval-Leroy was the only Champagne selected for Wine Spectator's Top 100 in 2008. Duval-Leroy also practices sustainability at every level of vineyard management and winemaking, with a commitment to preserve the land while producing wines of incomparable quality and consistency.
For more information about Champagne Duval-Leroy or Carol Duval-Leroy, visit: (Website) (Email: champagne@duval-leroy.com)
Champagne Duval-Leroy
69, avenue de Bammental
CS 20037 – 51130 VERTUS France
Tél: +33 3 26 52 10 75
Carol Duval-Leroy, President of Champagne Duval-Leroy