Editor's Letter
Storytellers, Travelers, Global Citizens: Take us with you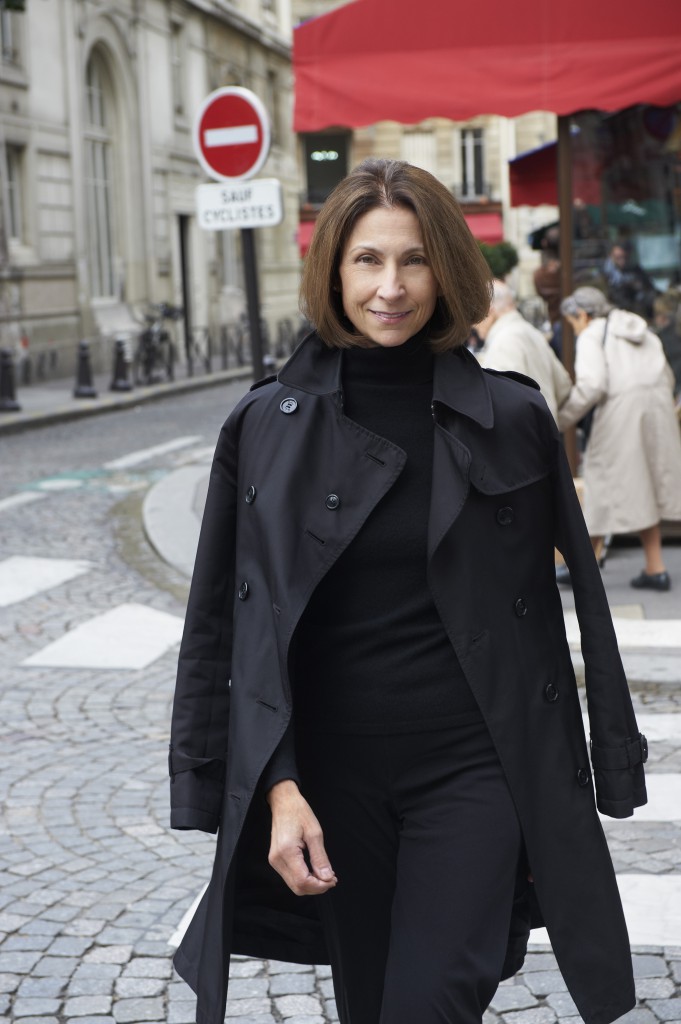 "Why is now the right time?" I often ask.
(French) I ask this during interviews, inquiring about artistic projects, literary works, and personal expeditions. As much as this question is framed for the person being interviewed on A Woman's Paris, I ask this, too, of myself. Why is now the right time? To know the potency, the power of the storyteller, the traveler at the peak of an action that moved her or him to a beautifully conceived place with a singular passion. We have an eagerness to feel the energy from a single upward motion, a willingness to explore a fresh idea to forge a powerful relationship or build a community… Storytellers, travelers draw us close with a narrative that has come to life and liberates us to go out on our own to make a dream come true.
"Why is now the right time to publish How the French Invented Love: Nine Hundred Years of Passion and Romance?" we asked Marilyn Yalom, former professor of French and presently senior scholar at the Clayman Institute for Gender Research at Stanford University. "I wanted to introduce American readers to a tradition of courtly and romantic love that reaches back into the twelfth century and to share with them some of my experiences of French literature and life over the past 60 years," she said in our interview with Marilyn. "Love looms large in any social and cultural history of the French." Why is this message significant, especially today, we wanted to know. "We are still trying to figure out how women can be lovers, workers, wives, and mothers," said Marilyn and continued, "Through maternal and paternal leave and crèches, French society has done a better job than the USA in providing support to mothers, children, and their families."
As an American married to a Frenchman and living in France for four decades, we wanted to ask French-American dual national and author Harriet Welty Rochefort how she grappled with the cultural differences she encountered. In Harriet's interview, about her last book Joie de Vivre, which completes an informal trilogy about her adopted country's charms and foibles, she tells us: "I have to say that my three books have helped me immensely and that I have come to appreciate and value French culture in a way I did not before exploring and investigating many facets of it in a thorough manner." Were there lessons to be learned? We asked. "If there's a mystery surrounding a cultural difference that seems unfathomable, it's important to be active and with an open mind attempt to find out what's happening," she said. "The French have their own ways of doing things," she proceeded. "It's up to us to adjust to them, not the opposite."
"Are there things that you feel haven't been said about Paris or crime?" we asked Cara Black, national bestselling author of 13 books in the Private Investigator Aimée Léduc series which is set in Paris (the 14th book, Murder in Pigalle, in Cara's interview. "Each of my books stems from a true story I've heard, read about in the newspaper, or an incident that I find in the archive," said Cara. "I want to explore off-the-beaten track Paris. Where tourists don't usually go. Discover a quartier, the history, the social issues and immigrant cultures and how history impacts them today." Cara draws us close with a Paris history that's come to life.
A dinner party: what makes the French so French by Jacqueline Bucar, a former French teacher and immigration attorney, challenged many readers with a story from her recent trip to France, eliciting several comments both favorable and not, with a conversation like no other she could have imagined in the States. In Jacqueline's interview, she states: "The discussion centered on a single concept and soon became a philosophical debate with everyone throwing in his or her opinion, across all generations," she writes. "These weren't "intellectuals" but there was a real joy in ideas and discussing them, and no one was afraid of disagreeing. It was fabulous." An evening that reminded Jacqueline of just why she loves France and the French lifestyle, especially the intergenerational aspects of daily life.
We are grateful to all the established writers and artists as well as newcomers from France, the U.S.A., and around the world: to native-French translators and student editors from Oxford University, Institut de Traducteurs/Université de Strasbourg, Université Paris Diderot, the University of Minnesota-Twin Cities, Macalester College, and Wittenberg University: and to you, our readers, who bring to the table fresh thinking about people and ideas that shape our world. We take hold in conversations like no other we could have ever imagined in this setting of storytellers, of travelers, who beckon us to see behind the veil of ordinary tourism. We revel in this narrative, at times philosophical, at times reflective, across generations, languages, and hemispheres, all shared here at A Woman's Paris. Like Jacqueline, experiencing a lively dinner party in France, I, too, marvel at the scene!
Become a part of our conversation. We welcome your Submissions, and Your Support. We celebrate the art and ideas of people from every place and every heritage.
Free Subscription: Join followers to receive notifications of new posts by e-mail.
Now in our fourth year, a commitment to publishing compelling interviews and stories for our readers continues at AWomansParis.com. Visit us on Facebook, follow us on Twitter.
Sincerely,
Barbara Redmond
Publisher, AWomansParis.com
barbara@awomansparis.com