Contributors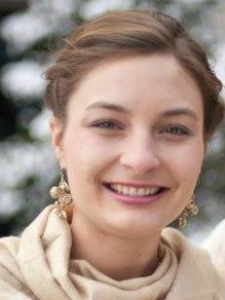 Name: Natalie Ehalt
Provenance: Minnetrista, MN
Now: Minneapolis, MN
Profession: Bilingual Music Specialist at Hiawatha Academies, Minneapolis
A Woman's Paris: Senior Editorial Manager and writer
Currently reading: Goodbye Bed-Stuy: 22 and Trying by Karl Gronwall
Creative stimulus: Finding a story in unexpected Places: an overripe tomato, a frozen lake in April, a late-night trip to the grocery store.
Great escape: The Tigre Delta in Argentina, where the land is spongy and crisscrossed with tributaries. We take a riverboat to a shanty on stilts and borrow electricity from a neighbor.
Project: Connecting my family with that of my husbands's—across 2 hemispheres—through audio recordings.
Name: Bénédicte Mahé
Provenance: Brittany, France
Now: Paris, France
Profession: Student in cultural management in philanthropy for cultural institutions
A Woman's Paris: Writer and translator and French advisor on France
Currently reading: Italian novels in Italian (Gli amori difficili by Italo Calvino) and Stern Men, by Elizabeth Gilbert (in French)
Creative stimuli: Tap dancing, cooking, reading
Great escape: Shopping
Projects: Now finishing her studies in Management of Cultural Goods and Activities and is completing this program with an internship in a French bank's.
Name: Flore Der Agopian
Provenance: Clamart, France
Now: Clamart, France
Profession: Student in European and International Studies in Paris
A Woman's Paris: Writer and French advisor on France
Currently reading: The Wings of the Dove by Henry James
Creative stimuli: Discover new places all over the world and meeting different people; listening to music to create different moods; and watching good movies.
Great escape: Reading
Projects: Finishing my bachelor studies in Germany or Italy, and studying in the U.S. for a master's program.
Name: Michelle Schwartzbauer
Provenance: Rochester, NY
Now: Minneapolis, MN
Profession: Store Graphic Artist with Whole Foods Market, Freelance Illustrator/Designer
A Woman's Paris: Contributor for illustration
Currently reading: Devil in the White City by Erik Larson and Cool War by Noah Feldman
Creative stimulus: Hearing about and contributing to the projects of friends and colleagues.
Dream escape: A day to catch up on projects, visit favorite restaurants, and see friends. Traveling to new cities when I get the chance.
Project: Teaching myself how to sew, building my illustration & design portfolio, and learning web design and social media.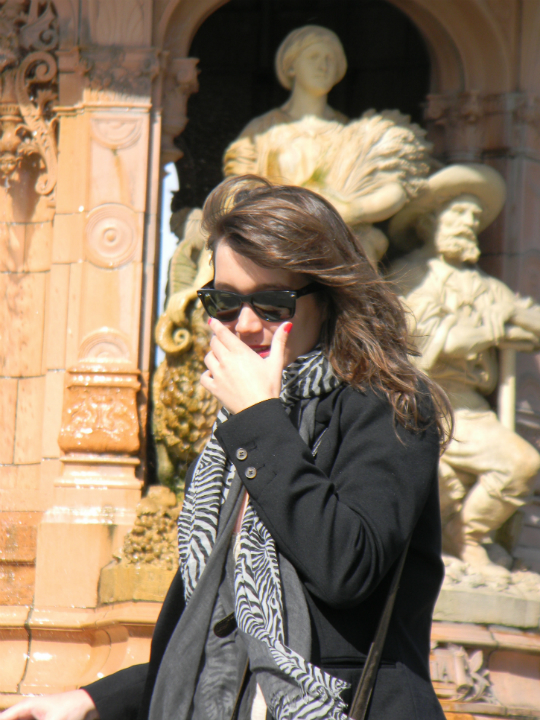 Name: Suzy Keller
Provenance: Strasbourg, France
Now: Strasbourg, France
Profession: Intern as a translation manager
A Woman's Paris: Translator
Currently reading: Notes of a dirty old man by Charles Bukowski
Creative stimulus: Traveling around the world, meeting new people, sharing memories with them and spending time with my friends and my family.
Great escape: I lived one year in Ireland and I loved this country. The Irish landscapes and traditional music always inspire me.
Project: At the end of my internship in March 2014, I hope to find a job as a translator or translation project manager abroad (Canada, South America, Australia…) and to make enough money to take a year off just to travel the world again…
Name: Hicham Sbaa
Provenance: Tiznit, Morocco
Now: Marrakech, Morocco
Profession: ESL Instructor at the American Language Center (a nonprofit organization)
A Woman's Paris: Writer, translator of French and advisor on Morocco
Currently reading: A Time for Courage, by Kathryn Lasky.
Creative stimulus: Inspiring books and movies
Great escape: Teaching and writing
Project: Working on my new short story.
Name: Abby Rodgers
Provenance: Rochester, NY
Now: Paris, France
Profession: Masters student at Schiller International University, pursuing graduate degree in International Relations and Diplomacy
A Woman's Paris: Writer and advisor on Paris
Currently reading: Re-reading The Great Gatsby by F. Scott Fitzgerald
Creative stimulus: My morning and evening walks in Paris, a good cup of coffee, and meeting new people from different cultural backgrounds.
Great escape: Barcelona, Spain for its lively atmosphere and Gaudi architecture
Project: Finishing my degree, beginning my thesis, and planning my next getaway!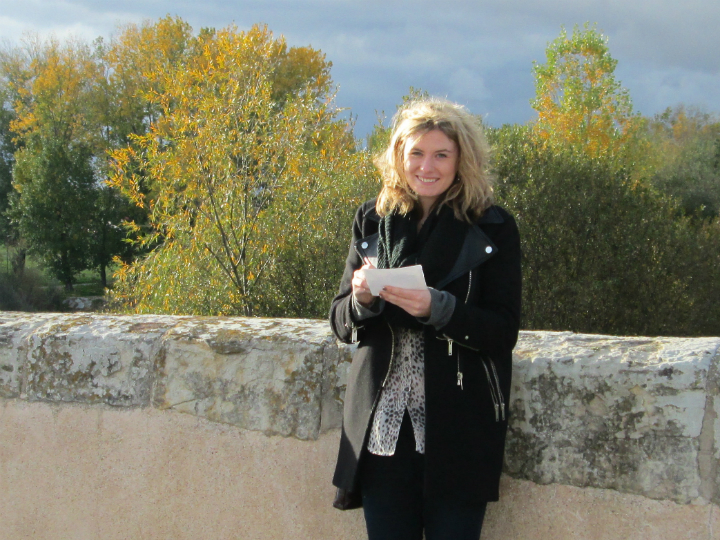 Name: Iona Davidson
Provenance: Nottingham, England
Now: Siena, Italy
Profession: Student of French and Italian at the University of Oxford, England
A Woman's Paris: Translation and English copy editing
Currently reading: Dante's Divine Comedy
Creative stimulus: Conversation, literature, blank paper
Great escape: Baking!
Project: Surviving the year abroad of my degree and learning to sketch well.
Name: Alan Davidge
Provenance: London (East End), England
Now: Rural Normandy, France
Profession: Retired from education Former college director/assistant principal
A Woman's Paris: Contributor on travel and history matters and enthusiastic story teller.
Currently reading: Innocent Traitor, by Alison Weir (story of Lady Jane Grey, "The nine day queen") and anything about France that I can lay my hands on.
Creative stimulus: Living in rural Normandy with Carol and doing as we please (for the most part) and wondering how we ever survived without a log fire, a vegetable garden and an old bread oven.
Great escape: The beautiful island of Sri Lanka (been there four times) then a plane across to The Maldives.
Project: Researching D-Day and escorting visitors around the beaches and battlefields while my wife Carol prepares a delicious three course meal for our homecoming.
Name: Lauren Ernt
Provenance: Minneapolis, MN
Now: Minneapolis, MN
A Woman's Paris: Writer and editorial advisor
Currently reading: Balthazar by Lawrence Durrell and Kamouraska by Anne Hébert
Creative stimuli: Problems and puzzles that need to be solved; questions that need to be answered.
Great escape: Urban photo safaris, crowded bars with live music, quiet libraries, horseback riding.
Projects: Writing for A Woman's Paris and planning dream vacations to exotic destinations.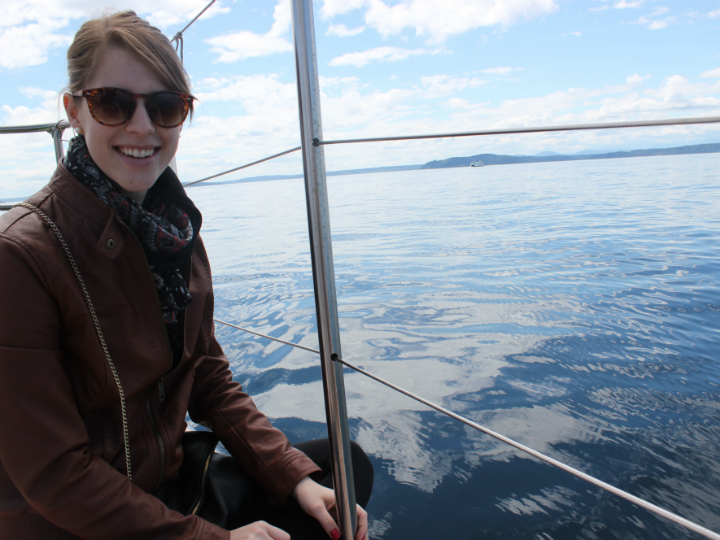 Name: Elyse Rozina
Provenance: Waukesha, WI
Now: Minneapolis, MN
Profession: Student
A Woman's Paris: Editor of Translations, Global
Currently reading: Gomorrah by Roberto Saviano and Froth on a Daydream by Boris Vian
Creative stimulus: Experiencing different cultures, broadening my horizons by knowing how other people move through their daily lives.
Great escape: People watching at any cafe in France.
Project: Preparing for graduation and life after college
Name: Bailey Roberts
Provenance: Madison, WI
Now: St. Paul, Minnesota
Profession: Linguistics student at Macalester College, in my third year
A Woman's Paris: Translator
Currently reading: The Graceling trilogy by Kristin Cashore
Creative stimulus: Inspiring music set to the mood of whatever project I have at hand.
Great escape: Any small village in the Atlas Mountains of Morocco, where I can be alone with the sky and the silence of nature.
Project: I'm in the planning stages of a small study about how specialized language is used to define sub-culture and identity.
Name: Bethany Olson
Provenance: Edina, MN
Now: Mobile, AL
Profession: Environmental non-profit work
A Woman's Paris: Food and book reviews
Currently reading: A Casual Vacancy by J. K. Rowling
Creative stimulus: Friends, food, and fresh snow
Great escape: Hot tea, fuzzy socks, and a cuddly cat
Project: Saving the world by day, learning to make the world's best crepes by night.
Name: Alyssa Glawe
Provenance: Peoria, IL
Now: Chicago, IL
Profession: Master's Student and Tutoring Supervisor for DREAM, DePaul University
A Woman's Paris: Writer
Currently reading: Jane Eyre by Charlotte Bronte
Creative stimulus: As a little girl, I remember meeting my parents at the airport gates after their numerous business trips. They always came back with stories and little surprises for each of us children. These memories always inspire me to travel and write.
Great escape: If I get the chance, Paris is always my favorite destination. And if that is not possible, a kitchen with baking supplies always brings me happiness.
Favorite thing: I can spend days walking Les Bouquinistes (Bookstalls) of Paris.
Project: Finishing my Master's of Education degree in Bilingual/Bicultural Education from DePaul University in Chicago, IL, and finding moments to practice my French whenever I can!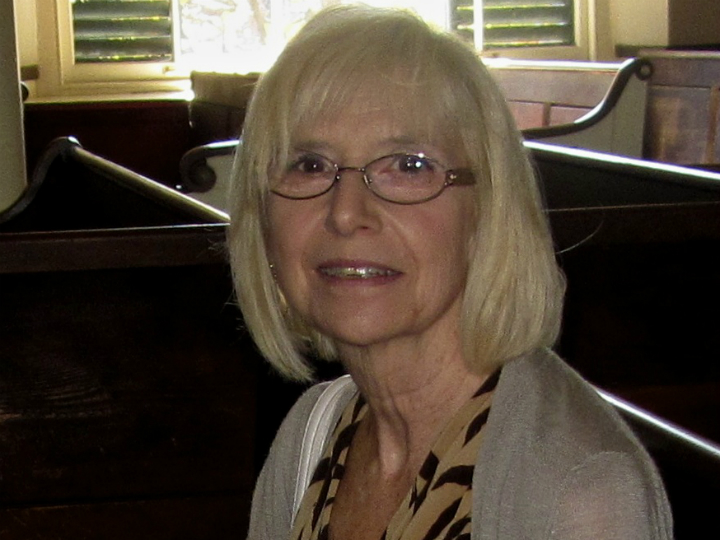 Name: Jacqueline Bucar
Provenance: New Haven, CT
Now: Old Orchard Beach, Maine
Profession: Attorney; former high school French teacher
A Woman's Paris: Contributing author
Currently reading: Du domaine des Murmures by Carole Martinez; The Master & the Margarita by Mikhail Bulgakov; Murder on the Ile St.Louis by Cara Black
Creative stimulus: Taking courses; discussion groups; cooking classes; any French experience
Great escape: Any place outside the US (furthest excursion Australia) and France as often as possible
Project: Started a French book club; teaching French conversation through film and music; docent at the Portland Museum of Art, and a guide at the Winslow Homer Studio at Prouts Neck, Maine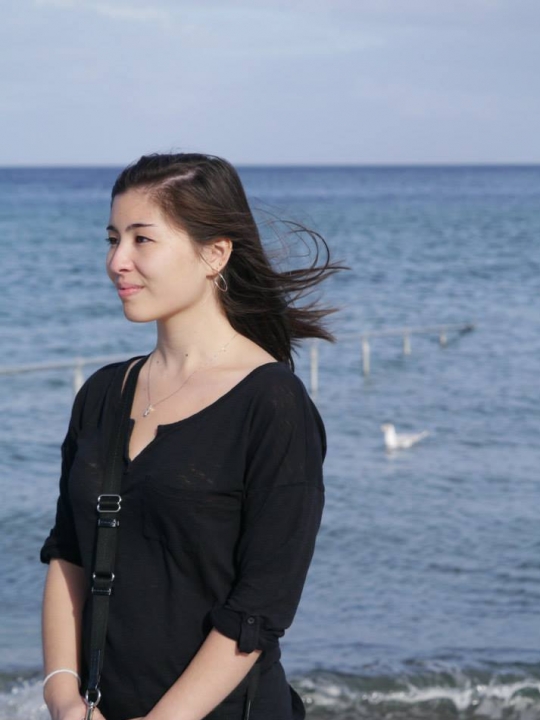 Name: Melissa Larson
Provenance: Round Lake Beach, IL
Now: Copenhagen, Denmark
Profession: Student at Macalester College in St. Paul, MN: International Studies major, Public Health concentration, and Japanese minor
A Woman's Paris: Social media manager and writer
Currently reading: The Elegance of the Hedgehog by Muriel Barbery
Creative stimulus: A cup of tea after an hour at the gym
Great escape: Rome and Florence have recently stolen my heart
Project: Currently working on an independent epidemiology research project regarding the relationship between heart disease and HIV infection.
Name: Allison Haberstroh
Provenance: Springboro, OH
Now: Minneapolis, MN
Profession: Student at the University of Minnesota studying French and Urban Studies.
A Woman's Paris: Editorial Manager
Currently reading: Casino Royale by Ian Fleming
Creative stimulus: Listening to music and walking around to explore new places.
Great escape: Going to a bookstore or cafe to enjoy books and a big cup of coffee.
Project: Surviving classes and trying to make time to read an ever-growing pile of books.
Name: Ichigo Takikawa
Provenance: Corvallis, Oregon
Now: Minneapolis, Minnesota
Profession: Student at the University of Minnesota (Journalism, Sustainability Studies, and Design)
A Woman's Paris: Editorial manager: WordPress
Currently reading: Reaper Man by Terry Pratchett and Just My Type: A book about fonts by Simon Garfield
Creative stimulus: Listening to classical music loudly, especially music by Kenji Bunch.
Great escape: Going camping at the Oregon coast and cooking food by the fire at night.
Project: Working as a photographer at the Minnesota Daily and studying abroad in Italy Spring 2014.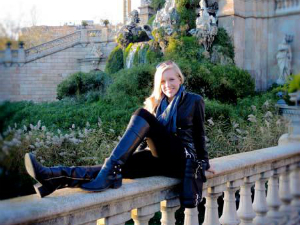 Name: Alyssa Noel
Provenance: Eagan, MN
Now: Minneapolis, MN
Profession: French/Italian and Journalism student at the University of Minnesota-Twin Cities
A Woman's Paris: Contributing English editor
Currently reading: The Bronze Horseman trilogy by Paullina Simons
Creative stimulus: Spending time in nature
Great escape: Orcas Island, Washington, where I spend my summers working at a YWCA camp as a challenge course facilitator and lifeguard.
Project: Learning how to roll my own sushi.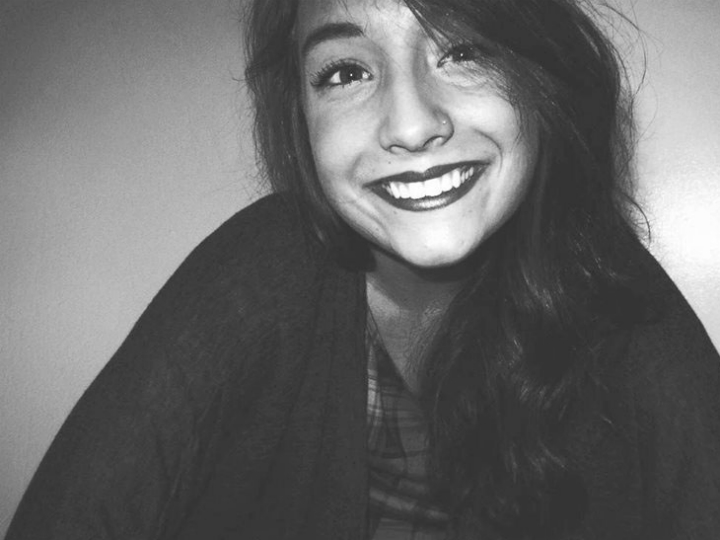 Name: Aubree Eisenwinter
Provenance: Barre, Vermont
Now: Philadelphia, PA
Profession: Freelance illustrator
A Woman's Paris: Illustrator
Currently reading: One of my Grandma's favorite books, The Onion Girl by Charles de Lint
Creative stimulus: My creative inspiration comes from nature. I have always been interested in botanicals and from a young age have included them in my artwork.
Great escape: Hiking the Long Trail in Vermont
Project: Wedding invitations and a line of greeting cards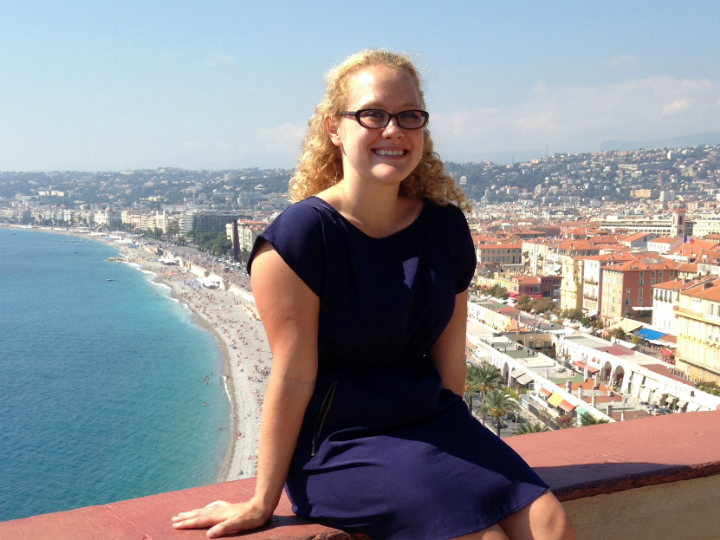 Name: Dana Wielgus
Provenance: Milwaukee, WI
Now: Toulon, France
Profession: Assistante de Langue Anglaise
A Woman's Paris: Writer
Currently reading: Lean In by Sheryl Sandberg
Great escape: Anywhere in France, particularly sitting at an outsidecafé, relaxing and people watching.
Project: Developing my blog into a more professional and well-known platform.
Name: Ashley Steele
Provenance: Minneapolis, MN
Profession: Sociology graduate and entrepreneur
A Woman's Paris: Writer
Currently reading: The Hunger Games, by Suzanne Collins. Also anything about small business ownership.
Creative stimulus: People, nature and cooking—without a recipe.
Great escape: A trip to visit my family and friends in Sénégal, where I studied abroad. Despite the poverty in Sénégal, there is real beauty: its ocean, people, beautiful traditional clothing, delicious food, and a welcoming culture.
Project: I am starting an online social networking business with my sister, Jamie, that is geared towards women of color; their hair care and beauty needs.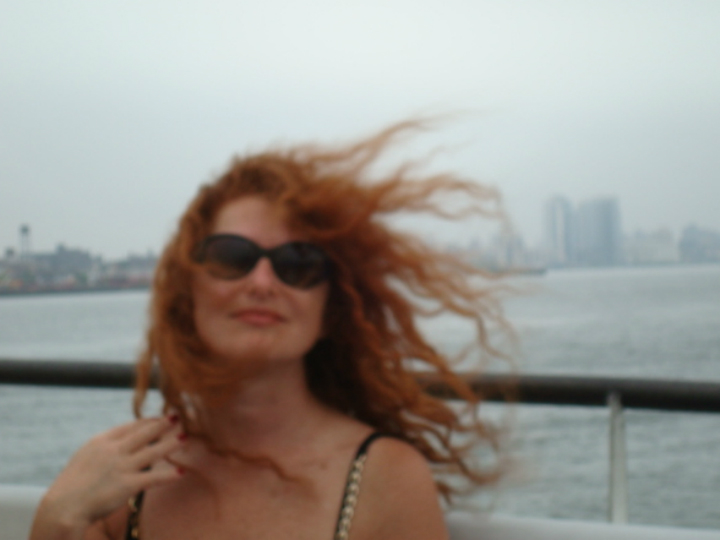 Name: Eva Izsak-Niimura-Fourcans
Provenance: Transylvania, Hungarian-speaking province of Romania
Now: Paris, France
Profession: Attorney and writer
A Woman's Paris: Writer and advisor on Paris
Currently reading: Books about recent advancements in genetics and anything by Walter Isaacson and Kazuo Ishiguro
Creative stimuli: Exploring new cultures and cooking
Great escape: Travel
Projects: Writing my first novel.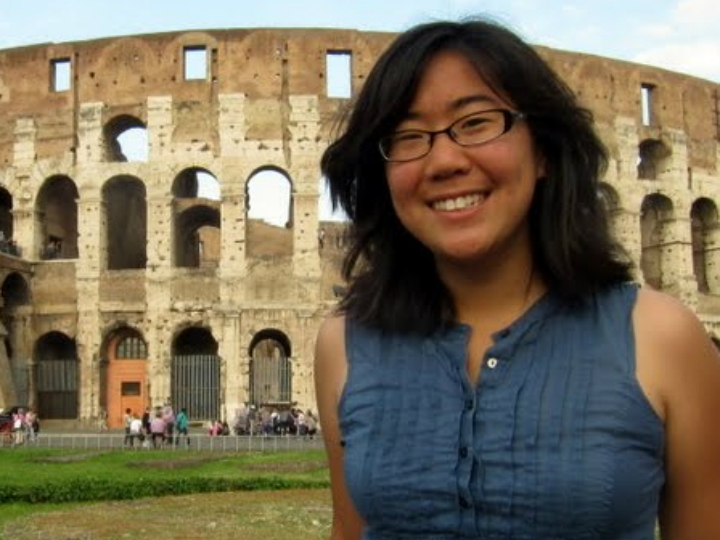 Name: Michelle Hum
Provenance: Waukesha, WI
Now: Minneapolis, MN
Profession: Advertising strategist
A Woman's Paris: Writer
Currently reading: Cooked by Michael Pollan
Creative stimuli: People watching
Great escape: A good book can pull you from your current state to a different time or place instantly.
Projects: Slowly sewing together a winter coat
Name: David Lundin
Provenance: Chicago, IL
Now: Minneapolis, MN
Profession: Development Assistant at the YMCA of Minneapolis
A Woman's Paris: Film critic
Currently reading: Conversations with Scorsese by Richard Schickel
Creative stimulus: A good conversation, lots of coffee
Great escape: Walking, running and bike riding
Project: Working on a little 20-page comic book
IF YOU WOULD LIKE TO LEARN MORE
About giving your time, talent or treasure to A Woman's Paris, please contact Barbara Redmond, Publisher at Tel. 612.669.1331 or via e-mail at barbara@awomansparis.com