Contributors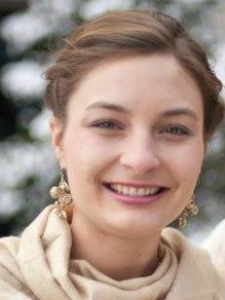 Name: Natalie Ehalt
Provenance: Minnetrista, MN
Now: Minneapolis, MN
Profession: Spanish teacher at Hiawatha Academies, Minneapolis
A Woman's Paris: Senior Editorial Manager and writer
Currently reading: Goodbye Bed-Stuy: 22 and Trying by Karl Gronwall
Creative stimulus: Finding a story in unexpected Places: an overripe tomato, a frozen lake in April, a late-night trip to the grocery store.
Great escape: The Tigre Delta in Argentina, where the land is spongy and crisscrossed with tributaries. We take a riverboat to a shanty on stilts and borrow electricity from a neighbor.
Project: Connecting my family with that of my husbands's—across 2 hemispheres—through audio recordings.
Name: Bénédicte Mahé
Provenance: Brittany, France
Now: Paris, France
Profession: Chargée de Mission, EIVP Ecole des Ingénieurs de la Ville de Paris
A Woman's Paris: Writer and translator and French advisor on France
Currently reading: Italian novels in Italian (Gli amori difficili by Italo Calvino) and Stern Men, by Elizabeth Gilbert (in French)
Creative stimuli: Tap dancing, cooking, reading
Great escape: Shopping
Projects: Now finishing her studies in Management of Cultural Goods and Activities and is completing this program with an internship in a French bank's.
Name: Flore Der Agopian
Provenance: Clamart, France
Now: Clamart, France
Profession: Student in European and International Studies in Paris
A Woman's Paris: Writer and French advisor on France
Currently reading: The Wings of the Dove by Henry James
Creative stimuli: Discover new places all over the world and meeting different people; listening to music to create different moods; and watching good movies.
Great escape: Reading
Projects: Finishing my bachelor studies in Germany or Italy, and studying in the U.S. for a master's program.
Name: Michelle Schwartzbauer
Provenance: Rochester, NY
Now: Minneapolis, MN
Profession: Store Graphic Artist with Whole Foods Market, Freelance Illustrator/Designer
A Woman's Paris: Contributor for illustration
Currently reading: Devil in the White City by Erik Larson and Cool War by Noah Feldman
Creative stimulus: Hearing about and contributing to the projects of friends and colleagues.
Dream escape: A day to catch up on projects, visit favorite restaurants, and see friends. Traveling to new cities when I get the chance.
Project: Teaching myself how to sew, building my illustration & design portfolio, and learning web design and social media.
Name: Abby Rodgers
Provenance: Rochester, NY
Now: Paris, France
Profession: Masters student at Schiller International University, pursuing graduate degree in International Relations and Diplomacy
A Woman's Paris: Writer and advisor on Paris
Currently reading: Re-reading The Great Gatsby by F. Scott Fitzgerald
Creative stimulus: My morning and evening walks in Paris, a good cup of coffee, and meeting new people from different cultural backgrounds.
Great escape: Barcelona, Spain for its lively atmosphere and Gaudi architecture
Project: Finishing my degree, beginning my thesis, and planning my next getaway!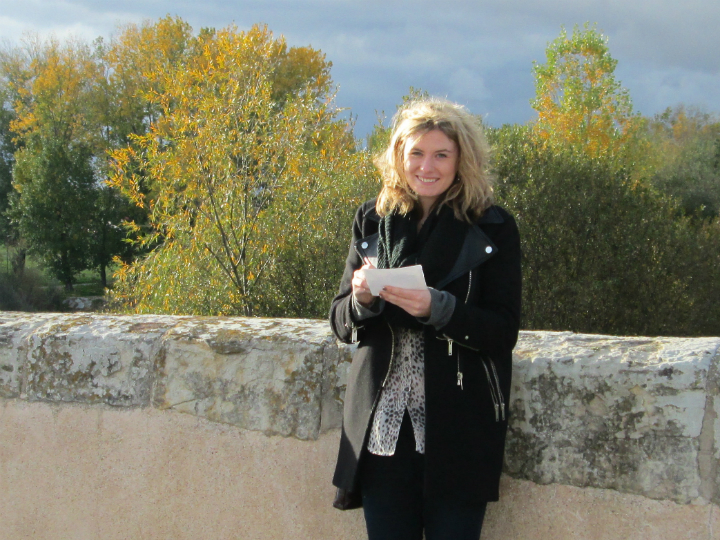 Name: Iona Davidson
Provenance: Nottingham, England
Now: Siena, Italy
Profession: Student of French and Italian at the University of Oxford, England
A Woman's Paris: Translation and English copy editing
Currently reading: Dante's Divine Comedy
Creative stimulus: Conversation, literature, blank paper
Great escape: Baking!
Project: Surviving the year abroad of my degree and learning to sketch well.
Name: Alan Davidge
Provenance: London (East End), England
Now: Rural Normandy, France
Profession: Retired from education Former college director/assistant principal
A Woman's Paris: Contributor on travel and history matters and enthusiastic story teller.
Currently reading: Innocent Traitor, by Alison Weir (story of Lady Jane Grey, "The nine day queen") and anything about France that I can lay my hands on.
Creative stimulus: Living in rural Normandy with Carol and doing as we please (for the most part) and wondering how we ever survived without a log fire, a vegetable garden and an old bread oven.
Great escape: The beautiful island of Sri Lanka (been there four times) then a plane across to The Maldives.
Project: Researching D-Day and escorting visitors around the beaches and battlefields while my wife Carol prepares a delicious three course meal for our homecoming.
Name: Lauren Ernt
Provenance: Minneapolis, MN
Now: Minneapolis, MN
A Woman's Paris: Writer and editorial advisor
Currently reading: Balthazar by Lawrence Durrell and Kamouraska by Anne Hébert
Creative stimuli: Problems and puzzles that need to be solved; questions that need to be answered.
Great escape: Urban photo safaris, crowded bars with live music, quiet libraries, horseback riding.
Projects: Writing for A Woman's Paris and planning dream vacations to exotic destinations.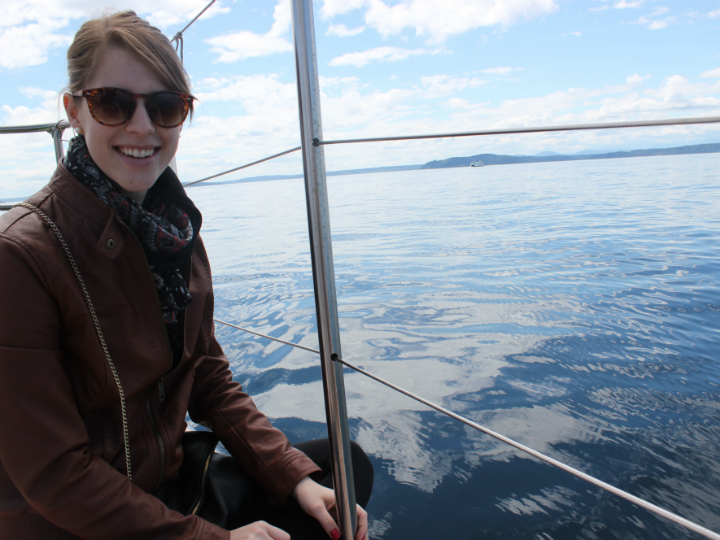 Name: Elyse Rozina
Provenance: Waukesha, WI
Now: Minneapolis, MN
Profession: Student
A Woman's Paris: Editor of Translations, Global
Currently reading: Gomorrah by Roberto Saviano and Froth on a Daydream by Boris Vian
Creative stimulus: Experiencing different cultures, broadening my horizons by knowing how other people move through their daily lives.
Great escape: People watching at any cafe in France.
Project: Preparing for graduation and life after college
Name: Bailey Roberts
Provenance: Madison, WI
Now: St. Paul, Minnesota
Profession: Linguistics student at Macalester College, in my third year
A Woman's Paris: Translator
Currently reading: The Graceling trilogy by Kristin Cashore
Creative stimulus: Inspiring music set to the mood of whatever project I have at hand.
Great escape: Any small village in the Atlas Mountains of Morocco, where I can be alone with the sky and the silence of nature.
Project: I'm in the planning stages of a small study about how specialized language is used to define sub-culture and identity.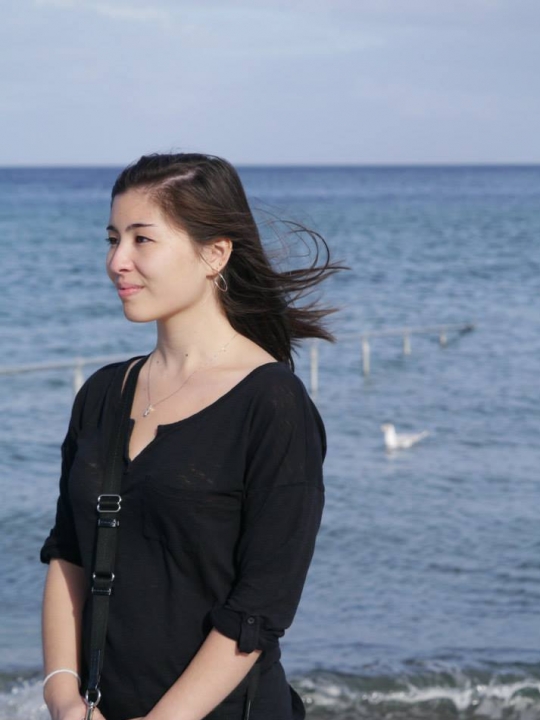 Name: Melissa Larson
Provenance: Round Lake Beach, IL
Now: Copenhagen, Denmark
Profession: Student at Macalester College in St. Paul, MN: International Studies major, Public Health concentration, and Japanese minor
A Woman's Paris: Social media manager and writer
Currently reading: The Elegance of the Hedgehog by Muriel Barbery
Creative stimulus: A cup of tea after an hour at the gym
Great escape: Rome and Florence have recently stolen my heart
Project: Currently working on an independent epidemiology research project regarding the relationship between heart disease and HIV infection.
Name: Ichigo Takikawa
Provenance: Corvallis, Oregon
Now: Minneapolis, Minnesota
Profession: Student at the University of Minnesota (Journalism, Sustainability Studies, and Design)
A Woman's Paris: Editorial manager: WordPress
Currently reading: Reaper Man by Terry Pratchett and Just My Type: A book about fonts by Simon Garfield
Creative stimulus: Listening to classical music loudly, especially music by Kenji Bunch.
Great escape: Going camping at the Oregon coast and cooking food by the fire at night.
Project: Working as a photographer at the Minnesota Daily and studying abroad in Italy Spring 2014.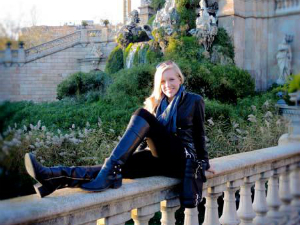 Name: Alyssa Noel
Provenance: Eagan, MN
Now: Minneapolis, MN
Profession: French/Italian and Journalism student at the University of Minnesota-Twin Cities
A Woman's Paris: Contributing English editor
Currently reading: The Bronze Horseman trilogy by Paullina Simons
Creative stimulus: Spending time in nature
Great escape: Orcas Island, Washington, where I spend my summers working at a YWCA camp as a challenge course facilitator and lifeguard.
Project: Learning how to roll my own sushi.
Name: Ashley Steele
Provenance: Minneapolis, MN
Profession: Sociology graduate and entrepreneur
A Woman's Paris: Writer
Currently reading: The Hunger Games, by Suzanne Collins. Also anything about small business ownership.
Creative stimulus: People, nature and cooking—without a recipe.
Great escape: A trip to visit my family and friends in Sénégal, where I studied abroad. Despite the poverty in Sénégal, there is real beauty: its ocean, people, beautiful traditional clothing, delicious food, and a welcoming culture.
Project: I am starting an online social networking business with my sister, Jamie, that is geared towards women of color; their hair care and beauty needs.
IF YOU WOULD LIKE TO LEARN MORE
About giving your time, talent or treasure to A Woman's Paris, please contact Barbara Redmond, Publisher at Tel. 612.669.1331 or via e-mail at barbara@awomansparis.com