Contributors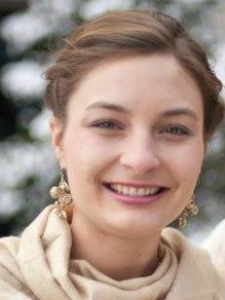 Name: Natalie Ehalt
Provenance: Minnetrista, MN
Now: Minneapolis, MN
Profession: Spanish teacher at Hiawatha Academies, Minneapolis
A Woman's Paris: Senior Editorial Manager and writer
Currently reading: Goodbye Bed-Stuy: 22 and Trying by Karl Gronwall
Creative stimulus: Finding a story in unexpected Places: an overripe tomato, a frozen lake in April, a late-night trip to the grocery store.
Great escape: The Tigre Delta in Argentina, where the land is spongy and crisscrossed with tributaries. We take a riverboat to a shanty on stilts and borrow electricity from a neighbor.
Project: Connecting my family with that of my husbands's—across 2 hemispheres—through audio recordings.
Name: Bénédicte Mahé
Provenance: Brittany, France
Now: Paris, France
Profession: Chargée de Mission, EIVP Ecole des Ingénieurs de la Ville de Paris
A Woman's Paris: Writer and translator and French advisor on France
Currently reading: Italian novels in Italian (Gli amori difficili by Italo Calvino) and Stern Men, by Elizabeth Gilbert (in French)
Creative stimuli: Tap dancing, cooking, reading
Great escape: Shopping
Projects: Now finishing her studies in Management of Cultural Goods and Activities and is completing this program with an internship in a French bank's.
Name: Sabrina Zhu
Provenance: China
Now: Minneapolis, MN
Profession: Student of Statistics and Actuarial Science at University of Minnesota-Twin Cities
A Woman's Paris: Analytics Manager
Currently reading: The Perks of Being a Wallflower by Stephen Chbosky
Creative stimuli: Cooking, baking a new recipe, and inviting friends to share the food I made.
Great escape: Lying on a bench, enjoying the sunshine, reading a book.
Projects: Finishing my bachelor studies at the University of Minnesota, and finding a full-time job in the U.S. after graduation.
Name: Ichigo Takikawa
Provenance: Corvallis, Oregon
Now: Minneapolis, MN
Profession: Student at the University of Minnesota (Journalism, Sustainability Studies, and Design)
A Woman's Paris: Editorial manager: WordPress
Currently reading: Reaper Man by Terry Pratchett and Just My Type: A book about fonts by Simon Garfield
Creative stimulus: Listening to classical music loudly, especially music by Kenji Bunch.
Great escape: Going camping at the Oregon coast and cooking food by the fire at night.
Project: Working as a photographer at the Minnesota Daily and studying abroad in Italy Spring.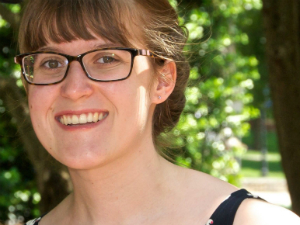 Name: Alyssa Heitfeld
Provenance: Castro Valley, CA
Now: Saint Paul, MN
Profession: Student of English, Media and Cultural Studies at Macalester College, Saint Paul, MN
A Woman's Paris: Editorial Manager, copy editor
Currently reading: Shadow of the Wind by Carlos Ruiz Zafón
Creative stimulus: Listening to music and talking with my friends, active participant in volunteer activities and lifetime member of Girl Scouts of America.
Great escape: Reading and quilting
Project: Preparing to study abroad in Copenhagen next fall.
Name: Michelle Schwartzbauer
Provenance: Rochester, NY
Now: Minneapolis, MN
Profession: Store Graphic Artist with Whole Foods Market, Freelance Illustrator/Designer
A Woman's Paris: Contributor for illustration
Currently reading: Devil in the White City by Erik Larson and Cool War by Noah Feldman
Creative stimulus: Hearing about and contributing to the projects of friends and colleagues.
Dream escape: A day to catch up on projects, visit favorite restaurants, and see friends. Traveling to new cities when I get the chance.
Project: Teaching myself how to sew, building my illustration & design portfolio, and learning web design and social media.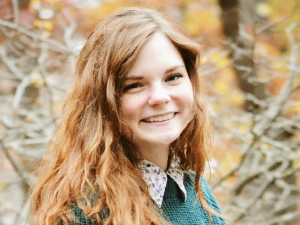 Name: Madelyn Kozlowski
Provenance: Chicago, Il
Now: Minneapolis, MN
Profession: Illustration Student at the Minneapolis College of Art and Design
A Woman's Paris: Illustration intern
Currently reading: Tell the Wolves I'm Home by Carol Rifka Brunt
Creative stimuli: Nature, books and inspirational people
Great escape: Anywhere I can be outdoors with my sketchbook
Projects: Learning and incorporating all types of printmaking in my illustration work
IF YOU WOULD LIKE TO LEARN MORE
About giving your time, talent or treasure to A Woman's Paris, please contact Barbara Redmond, Publisher at Tel. 612.669.1331 or via e-mail at barbara@awomansparis.com