The First Time I Saw Paris (tips for the first few hours)
11 Friday Jun 2010
By Philippa Campsie and Barbara Redmond
Marie Antoinette entered Paris in a royal carriage, dressed in white and glittering with diamonds. It was June 8, 1773, and she was 17. She had been married to the French dauphin (the heir to the throne) for three years, but had spent the whole time in Versailles and this was her first official visit to the city. She and her husband attended a mass at Notre Dame and listened to speeches at the Sorbonne. Tens of thousands of Parisians turned out to see the future queen.
In November 1948, Julia Child arrived with her husband Paul in a sky-blue Buick station wagon with diplomatic licence plates, half a dozen trunks, 14 suitcases and some blankets. It was getting dark as they came through the Porte Saint-Cloud and she noticed that the streetlights were still dim at night, even though the war had been over for three years.
Earlier that same year, Jacqueline Bouvier (the future Jackie Kennedy), aged 19, had had her first sight of Paris during a summer holiday. The following year, she would spend her junior year abroad, studying French language and civilization at the Sorbonne and living with a family in the 16th arrondissement.
Gertrude Stein first saw Paris when she was four years old and recalled that she had leg of mutton and spinach for lunch and a black cat jumped on her mother's back. That would have been 1878.
France: the first time I saw Paris – Philippa Campsie
Philippa arrived at the Gare de Lyon in April when she was eight years old (never you mind what year that was), with a perforated eardrum, which made her feel queasy. Her family was returning from a spring holiday in Malta to their (then) home in Scotland. Philippa's ear problems had prevented the family from taking a plane home, so the journey involved a succession of trains and ferries. For the stopover in Paris, they found a hotel near the Place de la Madeleine. She remembers the look of the chairs in the hotel, which had gilt frames covered in yellow silk and seemed terribly glamorous.
France: the first time I saw Paris – Barbara Redmond
On a sweltering August day, Barbara entered Paris in a tiny non-airconditioned bus with 10 other art and design professionals who were on a month-long tour of studios and museums in Europe. Barbara recalls seeing old women hanging out of their balcony windows cooling themselves with water-soaked handkerchiefs. Oppressed by the heat and noise, she went to a travel agent's to arrange for an immediate departure from the city. But as she stood outside the agent's office, watching the setting sun and feeling the air cool around her on the Champs-Elysées, she fell in love with Paris.
France: Travel tips when arriving in Paris
Today, most first-time travellers from North America arrive at Charles de Gaulle or Orly airport early in the morning (which feels like the middle of the night to them). Some take a taxi into town (expensive); others take the Métro, which is cheap and remarkably efficient. If they are staying at a hotel, they cannot check in until the early afternoon, so they park their suitcases at the hotel and wander around the streets in a daze until check-in time.
They are less fortunate than travellers from Britain who arrive by Eurostar and have a choice of arrival times, and those who rent an apartment for their stay and can usually get possession of it early in the day.
Paris, France: Travel tips for the first few hours
Those first few hours can be disorienting and yet potentially life-changing. For some, the blurry, jet-lagged hours after arrival are enchanting in a fuzzy way; others are too groggy to appreciate a Paris morning. This effect has nothing to do with the weather. Some visitors arrive in a steady downpour and are nonetheless captivated with the glistening streets and the sparkling shop windows; others arrive in brilliant sunshine, but are too exhausted to care.
Recently, we met a young couple who were planning to visit Paris for the first time. We tried to think back to our first experiences to put together a few pieces of advice for first-time travellers. If you have ever been asked for similar counsel, please feel free to add your own ideas by way of comments on this blog. If you are planning your own first trip, we hope these bits and pieces will be useful.
Paris, France: A good place to ask questions in English
English-language bookstores. Our favourite is the Red Wheelbarrow, 22, rue St Paul, 4th arrondissement. The owner, Penelope, is Canadian and has lived in Paris for years. She holds events such as book readings, which are a good way to meet other people during your visit. We always check in when we are in Paris, and we've asked Penelope or one of her assistants for advice on everything from where to buy a good baguette to what to read during our visit.
Paris, France: How to buy Métro tickets
Practise asking for "Un carnet de dix billets, s'il vous plaît." You will get 10 tickets, good on Métro and buses inside Paris (to go farther afield, such as Versailles, you'll need a different ticket). You can use them for a journey of Métro-plus-bus, as they are valid for an hour or so once they've been stamped.
France: How to see Paris from the river Seine
Take the Batobus. You buy a ticket that is good for the whole day and can get on and off at any of the stops. This is more fun than taking a regular river tour, where you are stuck on the boat until the end. And you can get off to have a decent lunch wherever you like.
France: How to see Paris from the Canal St-Martin
Two companies offer trips—Canauxrama and Paris Canal. We recommend Paris Canal. The trip starts near the Musée d'Orsay at 9:30 a.m. and ends two and a half hours in the huge Bassin la Villette in the northern part of the city. You have to reserve in advance.
Paris, France: Where to buy anything you might need
Monoprix has stores throughout the city, including some all-food stores called Monop'. We've bought clothing, food, gifts, toiletries, extra suitcases… you name it, there. It's inexpensive, and a fun place to browse. The better the neighbourhood, the more interesting the range of merchandise. Another favourite shop is the BHV (Bazar de l'Hotel de Ville) on the rue de Rivoli, near the Hotel de Ville (City Hall). The kitchenwares department is heaven for foodies, men love the basement hardware section, and the stationery department offers gifts galore.
Paris, France: Where to get a good view of the city for free
The department stores on the right bank, Galeries Lafayette and Printemps, have roof decks where you get a splendid view of the city. Although they offer rooftop cafés too, you don't have to buy food there to enjoy the view. You can also go to the Centre Georges Pompidou and say you are going to the bar called Georges (Check out the view in advance from the Centre's webcams). The elevator to Georges is separate from the regular entrance and you can enjoy the view without entering the restaurant. The restaurant interior is quite eye-popping, though, and not a bad place to have a glass of wine (we've never eaten there). Finally, the Montparnasse Tower Observation Deck offers a splendid view.
Paris, France: Where to get an inexpensive and good lunch
Many of the museums have really good cafeterias, located in some great spaces, often with superb views. The Palais de Tokyo, the Petit Palais, the Cité de l'Architecture et Patrimoine are all good places to get lunch, and in many cases, you don't have to pay the museum admission to eat there.
Buy food at a market and make a picnic in the nearest park. A handy guide called Markets of Paris by Dixon and Ruthanne Long offers details on which open-air markets are open when, and what you will find when you get there. A baguette, some cold meat, cheese, fruit, and a bottle of rosé makes a splendid picnic lunch on the banks of the Seine or in a city park.
Paris, France: Where to pick up bargains
The flea market at the Porte de Vanves in the southern part of the city is a relaxed and informal market open Saturday and Sunday mornings. Not everything is super cheap, but bargains are there if you look. It's like wandering through the attic of a French grandmother who has never thrown anything away since the turn of the last century. We've bought silver, glassware, old Métro signs, Ricard water jugs like those in retro cafés, and so forth. Vanves is smaller and more accessible than the huge market to the north of the city (Clignancourt) and the neighbourhood is nicer. When you are finished, you can ride on the ultra-modern tram through some very pretty parts of the city, past the Cité Universitaire and the Parc Montsouris.
Paris, France: Where to hop on a bike
Anywhere, with Velib'. It's a two-step process. First, you buy a subscription, which can be for a single day. Then, you use your subscription number to actually rent the bike. You have to have a credit card with a chip and a 4-digit PIN to make the system work. There are bike paths throughout the city. If you have access to a computer, go on the Velib' website to find out which nearby stations have bikes available. If you would like to join a bike tour, which means you don't have to worry about picking the route and will be shown some interesting parts of the city you might not find for yourself, we recommend Paris à Velo, c'est sympa (http://www.parisvelosympa.com/en/).
Paris, France: How to check the weather forecast
If you have access to a computer, use the Paris Meteo. The forecasts are remarkably accurate.
Paris, France: Information about museums and galleries
Go to a newsstand and ask for Pariscope. It is in French, but it is a mine of information on opening times and prices. (Note that "tlj sf lundi" means open every day except Monday.)
Paris, France: Where to watch the world go by
The cafés on the big boulevards and in the tourist areas are often overpriced and the food is nothing special. The more out-of-the-way areas and smaller streets are usually a better bet, and the people you will be watching won't be other tourists.
Paris, France: Where to find a toilet when you need one
Department stores, large hotels, and very busy cafés are your best bet (where there are crowds, nobody notices you are not there to eat). There are street toilets, most of them free, but they often have line-ups and are inevitably out of service when you are desperate.
VOCABULARY: French to English translations
Cars: (Short for autocars.) Big tourist buses.
Charles de Gaulle Airport: Often called Roissy. (The name of the small village that once occupied that space.)
RATP: (Régie Autonome des Transports Parisiens.) Official name for the Métro and bus network within Paris.
RER: (Réseau Express Régional.) Commuter train network.
Roissypole: Name of the train and bus station that connects the airport to the city via the RER (Réseau Express Régional – the commuter train network).
SNCF: (Société nationale des chemins de fer français.) Train system is known as SNCF.
Philippa Campsie teaches part-time in the urban planning program at the University of Toronto and runs her own writing and research business, Hammersmith Communications. Before starting her own business, she was editor-in-chief at Macmillan Canada. Philippa lived in Paris as a student and regularly travels to Paris and Normandy. She is interested in stories of famous Parisian women throughout the ages and how they influenced the Parisian style we have come to love and know.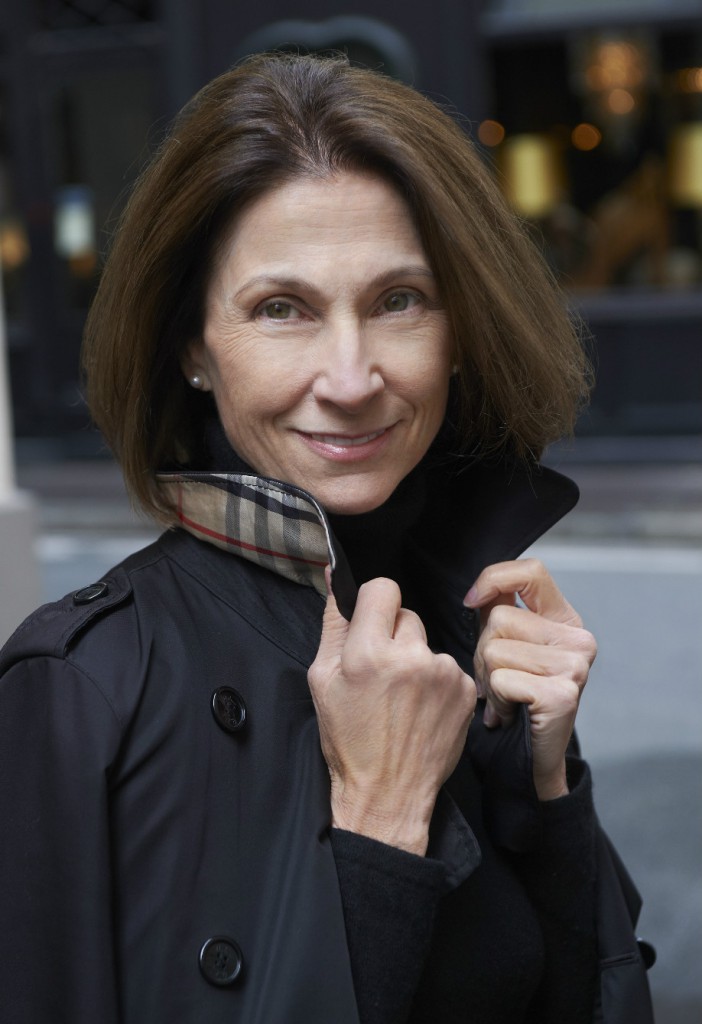 Barbara Redmond, publisher of A Woman's Paris®, is a long-time Francophile and travels to Paris every chance she gets. Her stories about Paris and France have been published in AWP® and republished, with permission, by other blogs and publications. Barbara has presented programs on French fashion and food, and has been a guest speaker for students planning their study abroad. She serves as an advisory board member at the University of Minnesota College of Design and is an active student mentor. Barbara has been recognized for excellence in art by international and national organizations and publications. Prints of her fine art paintings are in collections in Europe and North America and are available for purchase.
You may also enjoy A Woman's Paris® post, How to find a (suitable) place in Paris, and other miscellaneous information, by French woman from Brittany, Bénédicte Mahé, who is in her mastère-spécialisé final trimester doing an internship in Paris.  Bénédicte shares with students how to find a place in Paris. (French)
The basic Paris survival kit – what to pack, by Canadian writer Philippa Campsie and Barbara Redmond who share their survival kits for Paris, and also what they pack, wear, and buy once they get there.

The Paris Métro: Who, me? Barbara Redmond writes about how in her early travels to Paris she was forced to take the métro in order to truly explore the expansive center of Paris.  Includes a French to English vocabulary translations to help travel around the city.
Café Culture in Paris, by Parisienne Flore der Agopian. The café, writes Flore, is a pleasurable way of sitting unbothered for hours on end with a book, with friends, or jut watching all sorts of people coming and going. Le Café de Flore, one of the oldest and most prestigious in Paris, where you can meet or observe its famous clientele among the Parisians, tourists and waiters dressed in their black and white uniforms as if they were still in the 1920s. To Flore, Café de Flore is almost mythical, legendary––a real institution.
I dream of Paris. Writer and educator Natalie Ehalt shares the quote from Napoléon, who wrote in 1795, "A woman, in order to know what is due her and what her power is, must live in Paris for six months." To Natalie, Paris is the ultimate in elegance and style. It is old-fashioned, it is cobblestone, it is aprons, it is a chauffeur helping you step off the curb…
Text copyright ©2012 Philippa Campsie. All rights reserved.
Text copyright ©2012 Barbara Redmond. All rights reserved.
Illustration copyright ©2012 Barbara Redmond. All rights reserved.
barbara@awomansparis.com