French Impressions: Maribeth Clemente's "Tour of the Heart" –– cycling adventures through the romantic French countryside (part one)
10 Tuesday Dec 2013
Tags
A Lady's Life in the Rocky Mountains by Isabella Bird, A Tour of the Heart: A Seductive Cycling Trip Through France by Maribeth Clemente, alsace, Bicycling in France, Burgundy, France, French countryside, French tours, French Travel, Institut Catholique de Paris, Paris, Provence, Sorbonne, South of France, Southwest France, The Chic Shopper's Guide to Paris by Maribeth Clemente, The Riches of France: A Shopping and Touring Guide to the French Provinces by Maribeth Clemente, The Riches of Paris: A Shopping and Touring Guide by Maribeth Clemente, Travel Fun radio KOTO
Share it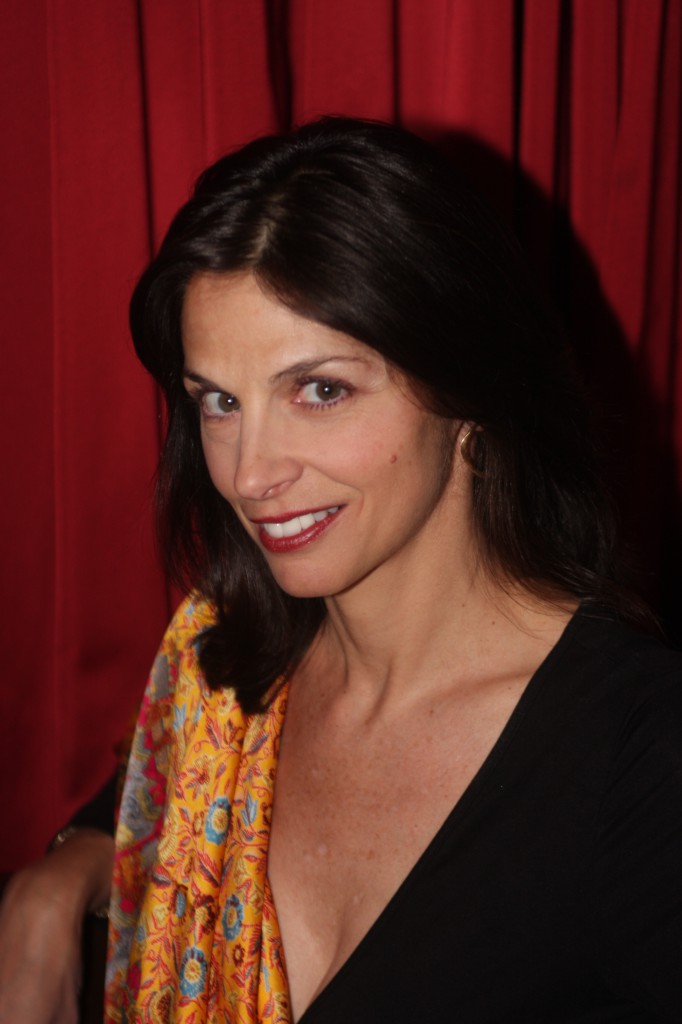 (Part two) Maribeth Clemente lived in France for eleven years before moving to Colorado, where she has lived for almost twelve. Maribeth hosts Travel Fun, a talk radio show on KOTO, a Public Radio Station in Telluride, as well as writing for various travel publications and websites. She is the author of The Chic Shopper's Guide to Paris, The Riches of Paris: A Shopping and Touring Guide, and The Riches of France: A Shopping and Touring Guide to the French Provinces.
In her most recent book A Tour of the Heart: A Seductive Cycling Trip Through France, Maribeth pens a love story and cycling adventure set in France. Have you ever wondered what it would be like to cycle around France with your own personal tour guide? A Tour of the Heart takes you on a trip with Maribeth as she returns to France with her two new loves, boyfriend Pete and her road bike, Bella. What ensues is part love story with a touch of humor, part travelogue and part adventure, as Maribeth, a novice cyclist and accomplished French culturist hits the road with Peter, a super cyclist and French novitiate. The hilly and romantic French countryside of Alsace, Burgundy, Provence, the Southwest and beyond will leave readers as breathless as the two cyclists themselves, as they try to navigate the ups and downs of their relationship and maintain the balance of power between them.
Visit http://bit.ly/PIVoc3 to read A Tour of the Heart excerpts. Books are available at bookstores nationwide and also online at Amazon at http://amzn.to/UwYU9r. The eBook version is currently sold on kindle at http://amzn.to/PtkC1J and at http://amzn.to/19dy9Tv in the UK. Like A Tour of the Heart on Facebook to find out about news, travel tidbits and to see beautiful images of France.
"A Tour of the Heart is full of just that… heart… and it's a story that Maribeth Clemente tells lovingly. It's easy to fall in love with her portrayal of France, its romantic heart, unforgettable and ever changing landscape and cuisine." — Laura Thayer, Paris Perfect
"A captivating love story/memoir set in France and mostly on bicycles that spins the romantic yarn of a proud and sophisticated travel writer who pedals away valiantly with her super cyclist beau in search of harmony and amour. A Tour of the Heart has it all—a touching adventure, beautifully told." — William Tomicki, ENTREE
"Maribeth is a first-rate tour guide." — Associated Press
INTERVIEW
A Tour of the Heart: A Seductive Cycling Trip Through France
AWP: You are the author of A Tour of the Heart: A Seductive Cycling Trip Through France. What inspired you to write this book?
MC: My own life experience served as inspiration for A Tour of the Heart. I lived a sophisticated life in Paris for over a decade and then did a complete turnabout and ended up embracing a far more down-to-earth existence here in Colorado. A Tour of the Heart serves as the bridge between those different lives; in essence, it explains how I went from une vraie parisienne to a Rocky Mountain girl, albeit one that still dons a Hermès scarf from time to time.
AWP: In A Tour of the Heart, you capture insights into the human spirit and the bittersweet tension between the lives of two people: Pete, your travel companion and lover, and yourself. What were the challenges and how did you unfold the story you wanted to share?
MC: Aren't we all trying to navigate our way through the complications of love and relationships? I grew up with five brothers, have had a ton of boyfriends, was once married to a Frenchman, and I'm still trying to figure out men. I think it's the power struggle that goes on between men and women that creates most of the conflict. That can concern something as insignificant as whether to take the high road or the low road, a situation that occurred both figuratively and mentally with Pete in A Tour of the Heart many times. With Pete, a lot of our challenges also came from the fact that we were polar opposites: he's a super cyclist, a real jock-y guy and I'm more of a girly girl. Our power struggle kept shifting since he was the dominant force on the bike, but I had the upper hand throughout most of the rest of our travels, since I'm fluent in the French language and understand the French mentality and culture. To me, it's this dynamic that makes our story all the more interesting.
AWP: In A Tour of the Heart, you lead readers beyond exotic geography and into the rich terrain of the human heart. What is that image, rich terrain of the human heart, like?
MC: I think we're all incredibly "feeling beings". Some of us might be better at expressing feelings than others, particularly in the written word. The human heart is beyond complex and it can be filled with so much comfort, joy, happiness, anger, and pain. I hope that people take a tour of their own heart—that they take stock of their own feelings and relationships in relation to mine—when they read A Tour of the Heart. And most of all, I hope they walk away feeling that they're not "in it" alone, that we all share many of the same struggles, hopes and dreams; and that there's always a silver lining to all of our travails.
AWP: Your cycling through France took place in 2001, several years before you published the book A Tour of the Heart, in 2013. Did you feel a need to share this particular time and place today?
MC: And therein lies the memoir aspect of A Tour of the Heart. I needed over a decade to go by to put this story in perspective. I wrote all of it down during the summer of 2012, a year after I experienced the two big trips—the two extraordinary adventures—that make up the bulk of A Tour of the Heart. But I didn't fully comprehend how this changed my life until I allowed myself to continue the transformation that began with A Tour of the Heart. It's really a story about personal growth.
AWP: What do you think it is about the book A Tour of the Heart that makes readers connect in such a powerful way?
MC: I think I explore many universal themes in A Tour of the Heart: love, travel, adventure, the desire to change up your life, the hope for living happily ever after—all those good things. Plus, there's Paris and the provinces, subjects I know well and describe with all the travel writer expertise I've cultivated after having written four guidebooks on France and having posted hundreds of stories at my blog, bonjourcolorado.com.
AWP: In this memoir, what beckoned you to see behind the veil of ordinary tourism?
MC: I think that happened because I was older, more mature and had—for better or for worse—experienced a lot of upset that pushed me to the brink of my life. I was dealing with the emotions that come on the heels of a tremendous amount of loss including multiple miscarriages, death of a brother and divorce. It had all become too much to bear. Fortunately my sunny personality, love of travel and the discovery of the many terrific feelings of self-empowerment through sport saved me. Miscarriage. That's a word that's not easily pronounced in our society, yet so many women suffer from the physical and mental pain of not being able to have children. It is my hope that my story will bring much comfort and inspiration to any woman—or man—dealing with this heartbreaking issue. This is what I hope is the most important message of A Tour of the Heart—it is a theme that I don't talk about much, but here with A Woman's Paris, I feel safe.
AWP: What is it about women and travel?
MC: The senses perhaps? I think women tap into their senses more and isn't that so key to travel? I try to convey the sights, sounds, smells, taste, and touch of my travels in all my stories.
AWP: Some women are predisposed, each in their own way, toward the passion for travel – through fantasy, family or a cultural context. Some may have already held a piece of their narrative. What do you think?
MC: I think we all have interesting lives and we all have a taste for travel on one level or another. You can experience an extraordinary moment just venturing out to buy a coffee at your neighborhood café. It becomes even more special if you tune in to your feelings and savor them.
AWP: What sparked your interest in other cultures?
MC: I think the fact that my paternal grandparents were Italian and my dad is first-generation American had an influence on me. Also, my first French teacher in high school was very passionate about the French language. I adopted his passion and studied French throughout all four years of high school and college. In high school, I was president of the French club. In college, I did my junior year abroad and studied at the Sorbonne and the Institut Catholique de Paris.
AWP: Are there things that you feel haven't been said about travel in France that you are trying to explore in your work now?
MC: Nothing comes to mind at this point. Right now, I'm thinking more about father/daughter relationships and the challenges of seeing your parents grow old. This is the theme of my next book, which also has a keen sense of place, this time in the Adirondacks.
WRITING
AWP: Your career has taken you into the world of writing books. What inspired you toward a life and career so dependent on words and the ability to communicate?
MC: I've always been extroverted, so I think it was natural for me to be chatty on the page. Growing up, my mom would compliment me on my knack for communicating tender thoughts. "You should write for Hallmark," she'd say, something that still makes me laugh today. My mother and I did a big European tour (my second trip to France) before I began my junior year abroad. Before and during the trip, I devoured guidebooks. That's when the seeds were planted for traveling and travel writing.
AWP: You've been a pioneer in travel writing for several publications and host of Travel Fun, a radio talk show on KOTO. What is the most significant change you have witnessed in travel writing for news organizations?
MC: I think it has been and always will be about the story. People want to hear anecdotes; they want to savor the human connection. Perhaps there's more of an emphasis on that in recent years.
AWP: Your career has taken you to France several times. How would you describe your life, on assignment, as a solo traveler?
MC: During my book, The Riches of France: A Shopping and Touring Guide to the French Provinces—one of my most cherished works—and then again for part of A Tour of the Heart, I traveled alone a fair amount. Both times I had rigorous schedules to keep in order to accomplish all the research and experiences outlined in my itineraries. In many cases, it was just easier to go unaccompanied so that I didn't have to consider someone else's needs and desires. This was also the case in Paris a number of times. The life of a travel writer on the road is a busy one, and as much as it's sometimes nice to have company, it can further complicate the program.
AWP: How have your experiences as a solo traveler changed your world?
MC: I love the feeling of freedom and independence when traveling solo. It also opens me up to meeting more people, folks that I know I wouldn't meet—or have the same connection with—when accompanied by someone else. In France, I also have always felt very safe alone.
AWP: What is the most surprising thing you've learned as a travel writer and memoirist?
MC: I discovered somewhere along the way—as my writing matured—that I can be pretty funny, that I have quite the sense of humor. I'd say that that's especially the case in my take on doings from A Tour of the Heart. We did have some funny things happen but I suppose what surprised me the most was that I was able to convey our experiences with a wry smile.
AWP: Do you keep a journal? Is there the temptation to keep a journal just to preserve what you've experienced?
MC: I've never been one to journal. I do, however, take copious notes on notepads, brochures, cocktail napkins and the like, mostly in cryptic language that only I can understand—often in Franglais (if it concerns France). Although they're not particularly lengthy, these notes have always been crucial to my research; they serve as key words or triggers that allow me to describe a place, an experience and/or scene. Thankfully I'm also blessed with a vivid memory, however, if I lose my notes—which fortunately rarely happens—I'm totally lost.
AWP: What to you think today's women writers bring to the travelers' experience?
MC: The rise of social media has changed travel writing so much. Now anyone can have a blog and be a so-called published writer even if they don't write well at all. Some of the most successful blogs have become popular due more to the computer savviness behind them than the actual writing. Also, most of these blogs are incredibly visually oriented and today many people are more interested in being turned on by stories than words. So I think this has been the most significant change for men and women travel writers within the past five years. And this trend is growing, for better or for worse.
AWP: Who is considered the most important of the earlier women travel writers in this genre? Why?
MC: In terms of the travel memoir, I loved the book A Lady's Life in the Rocky Mountains, by Isabella Bird. This gal did a fantastic job of describing the adventures of travelers of all kinds in people in the vast frontier of the West during the 1800s. It was a time when women climbed mountains in skirts and people passing through would be welcomed into lone houses out on the prairies. This book had a huge impact on me, through its sense of place and emotion. I think she even had a thing for her big, hunky guide.
AWP: What modern trend do you think she would love the most?
MC: I could see her blogging.
AWP: In general, what opportunities or challenges do you experience as an American travel writer in France?
MC: I've always been fortunate to be well received in France both on travel arranged through various tourist boards and offices, other travel suppliers and by my own planning. It's hard to make a living as a travel writer, so fortunately there are many perks. I am careful, however, about the accuracy of my writing: I will never write favorably about anything or any place just because I have been hosted there.
You may also enjoy A Woman's Paris® post, To the South of France with Love. Sara Horsley invites us into her world to share six weeks in Arles, France, during a study abroad program. There, she learned about the French culture and their respect and admiration of artistic expression. 
C'est normal!: the French philosophy and their genuine politeness. Dana Wielgus takes us on a journey through France—from Paris to Toulon—and successfully debunks the debatable stereotypes some Americans are fed about people of different cultures. 
France trip with my spouse doing all the juggling, driving and talking! First published in Travel Over Easy; travel blog written by travel expert Merle Minda; Guest blogger: Roland Minda about their visit to the wine town of Sancerre in the Loire district of France. 
Cognac, castles, and courtyards in the southwest of France, by Parisian Anne Pawle who writes about the area of southwest France known as the Charente and about the cultural identity and history of this region.
A Fairy-tale Weekend in the French Countryside, by Parisian Abby Rodgers who writes: "Cars rolled in, guests suited up in white, delicious cuisine, divine choux pastry tower, sparklers, dancing till dawn…" 
A Woman's Paris — Elegance, Culture and Joie de Vivre
We are captivated by women and men, like you, who use their discipline, wit and resourcefulness to make their own way and who excel at what the French call joie de vivre or "the art of living." We stand in awe of what you fill into your lives. Free spirits who inspire both admiration and confidence.
Fashion is not something that exists in dresses only. Fashion is in the sky, in the street, fashion has to do with ideas, the way we live, what is happening. — Coco Chanel (1883 – 1971)
Text copyright ©2013 Maribeth Clemente. All rights reserved.
Illustrations copyright ©Barbara Redmond. All rights reserved.
barbara@awomansparis.com