Travel Diaries: On Where the Heart Is
06 Thursday Aug 2015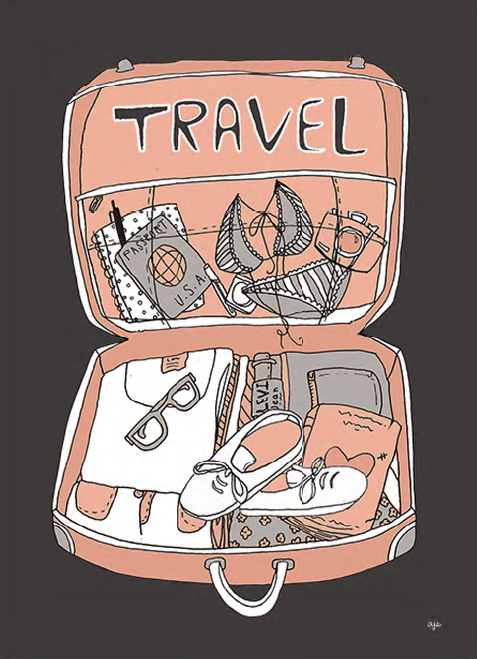 "Where the Heart Is" by Yara Y. Zgheib. ©2015 Yara Y. Zgheib. Published with permission. All rights reserved.
They say home is where the heart is, but my heart is in two places, and nowhere at once.
It misbehaves at Departures, somewhere in a time zone two hours ahead of Greenwich. I beep as I go through security, and the officer intervenes. My heart is ripped away from me at the checkpoint past which only ticketed passengers may go. I try not to cry. It never works. I know the tremor of my chin will give me away, so I keep my head down as I walk past the offending officer. It is my heart I want back, not his sympathy.
I board the plane with a hollow space in my chest.
Takeoff distracts me momentarily; I have always loved to fly. Then comes the altitude, and the hollowness expands. Or perhaps it is the sterile cabin air. I am convinced that there is no journey longer—or more painful—than the crossing of the Atlantic Ocean. Perhaps one day someone will build a wormhole across it, a sort of time machine-Eurostar hybrid to make the trip swifter for those with elusive hearts. But that has not been invented yet, and for now I continue to hate oceans.
My heart is returned to me sometime after cruising altitude has been reached and my dinner tray has arrived; the Proustian effect of hot tea and a warm bread roll. The clouds below look like cotton candy. My heart quiets down, and settles in its seat. I naively leave it unattended.
Never leave your heart unattended on a transatlantic flight. Never, ever leave your heart unattended on a transatlantic flight. I forget the cardinal rule of safe travel, the one that should be printed in bold on every safety instruction pamphlet, right above "fasten your seatbelt" and "do not smoke in the lavatory."
Too late. I hear the sickening silence of my heart splitting down the middle, just as we fly over that point of the ocean precisely equidistant from the loved ones I am leaving and the loved one I am meeting. The halves repel like magnets, dashing across the equator in opposite directions. I am left in my window seat with an empty space in my chest again, and I wonder how I will survive till landing.
Landing comes, and I have survived. It always does, and I always do—still it surprises me every time. My hollow chest and I feel nothing. We are too tired for pain, I think. It is Greenwich's turn to be ahead now. Five hours ahead, I calculate, but I do not trust my jet-lagged math. I step off the plane and suddenly spot one half of my heart. I trample toes and trip old ladies as I run madly after it, catching it just as I collapse into the space between a pair of open arms I know well. I bury my nose into the white T-shirt and inhale a scent I memorized a long time ago. My lungs recognize it. It is safe to breathe again.
I try not to cry. Again. I don't know why I bother. I keep my telltale chin down and peek past the arms still wrapped around me for the other half of my heart. I already know I will not find it. I saw it last back on the plane, somewhere in the middle of the Atlantic. By now it has made its way back to those I left. I will retrieve it when I cross the ocean again. I hate oceans.
They say home is where the heart is, but my heart is in two places, and nowhere at once.
To the family I love, whatever side of the ocean you are on now. Yara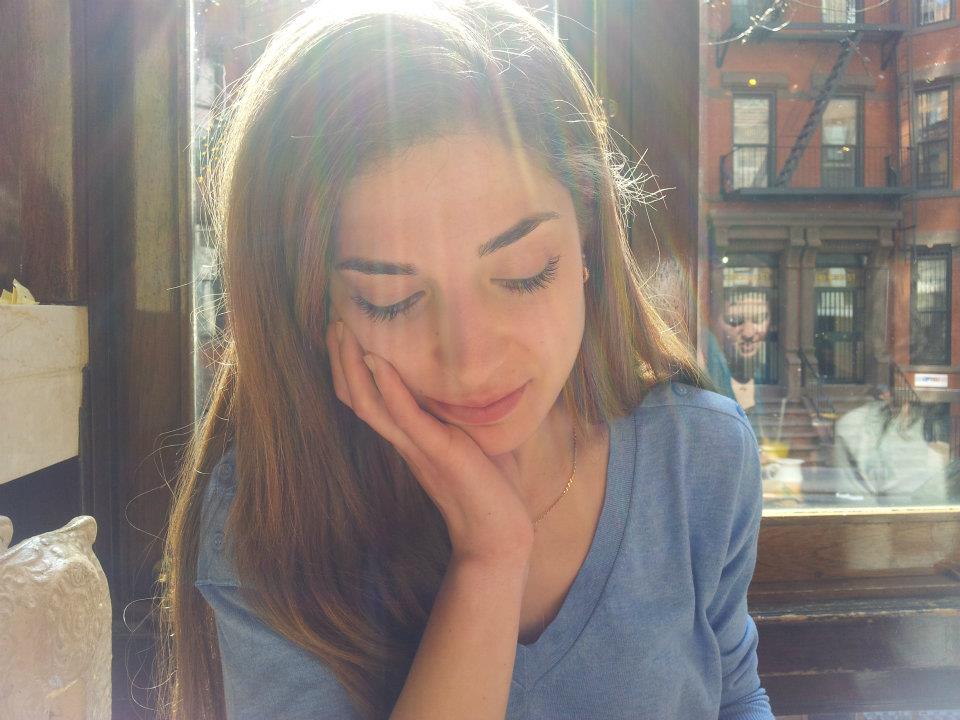 Born in Lebanon, Yara Y. Zgheib has traveled and lived in Glasgow, Washington D.C., and Paris, the city that forever has her heart. She is a Fulbright scholar with a Masters degree in security studies and an all but completed PhD in international affairs and diplomacy. More importantly, she is a writer, a political analyst, a daydreamer, and an avid tea drinker.
Yara is the author of "Biography of a Little Prince," and has a second novel, "Letters I'll Never Send," scheduled for release in 2015. Her blog, "Aristotle at Afternoon Tea," is a compilation of weekly essays on politics, art, culture, economics, literature, philosophy, and chocolate… her idea of a smart conversation over afternoon tea. For more information about Yara, visit: (Aristotle at Afternoon Tea)
You may also enjoy A Woman's Paris® post On Unnecessary Women, an evolution of the muse by Yara Y. Zgheib. "There are two kinds of people in this world," writes Rabih Alameddine in his masterpiece novel, An Unnecessary Woman, "people who want to be desired, and people who want to be desired so much that they pretend they don't." But perhaps, says Yara Zgheib, a woman does not want to be admired; she wants to be seen. Not immortalized, heard. Not coveted, needed. 
On Doing and Being by Yara Y. Zgheib. "La bohème." It was French novelist Henri Murger who first romanticized the expression in his 1847 novel, 'Scènes de la vie de bohème.' For Murger it came to mean 'a world of artists, social rebels, and radicals who rejected the comforts of the bourgeoisie, opting instead for poverty, and believing that any true experience demanded suffering. They were committed to a life of freedom, work, and pleasure, and eschewed the corruption and rotten values of conventional society.' Trust the Parisians to elevate starving to death to an art form.
On Fifth Avenue, at Five in the Morning by Yara Y. Zgheib. In the legendary opening scene, a slender Holly Golightly in black Givenchy evening gown eats a Danish and peers into the windows of a closed jewelry store on a deserted Fifth Avenue in New York City. She has what she calls the "Mean Reds," that errifying feeling you get when life has been unkind and the future is uncertain. "What we believe," writes Yara "is not as important as why we believe."
To the South of France with Love. Sara Horsley invites us into her world to share six weeks in Arles, France, during a study abroad program. There, she learned about the French culture and their respect and admiration of artistic expression.
A Woman's Paris: A global gateway to everything French, by Eric Best (reprinted with permission from A Northeast Francophile, published by the Journal). While Barbara Redmond is far from an aristocratic jetsetter, she once thought of herself as a Francophile. A Woman's Paris readers can expect posts of French art and literature, first-person stories from Redmond and contributors about travelling and interviews with authors.
Text copyright ©2015 Yara Y. Zgheib. All rights reserved.
Illustration copyright ©2014 Barbara Redmond. All rights reserved.
barbara@awomansparis.com