French Crown Jewels: Empress Eugénie
17 Friday Sep 2010
A Woman's Paris™ in Style
By Barbara Redmond
In 1848, Louis Napoleon Bonaparte succeeded in getting the French to agree to a second Bonaparte empire and confirm him as Napoleon III. By this time the French had already deposed Louis Philippe in the 1848 revolution. After Napoleon III was overthrown in 1870, following the Franco-Prussian War of 1870-1871, and had surrendered to the Germans, France declared the Third Republic.
Upon the collapse of the Second Empire in 1870, Empress Eugénie left France, escaping with their only son to asylum given by Queen Victoria in England. The disposed Empress successfully smuggled many pieces from her private jewelry collection, including her favorite the "Eugénie diamond." When Napoleon III was released from captivity, he joined the Empress and their son in England.
French Crown Jewels: sold at public auction
During the Franco-Prussian War, the French Crown Jewels were moved to the town of Brest in Northwestern France for safekeeping and returned to Paris in 1872. The national assembly split up and offered a partial sale of the French Crown Jewels, once the exclusive property of French queens and kings, by public auction in 1887 at the Salles des Etats of the Louvre Museum.
Many of the French Crown Jewels were scattered, although the Crown of the Empress Eugénie and other pieces of historic significance were kept. The auction attracted international attention and was attended by prominent jewelry houses like Tiffany's, Van Cleef & Arpels, and Frederic Boucheron, among others. Many jewels were purchased by Tiffany of New York.
Empress Eugénie's Jewels of the French Crown
Empress Eugénie Bow Brooch
Part of the French Crown Jewels, the "Empress Eugénie Bow Brooch," displayed at the 1855 Exposition Universelle in Paris (first made as a belt for the Empress studded with 4,485 diamonds and later dismantled and redesigned for her as a spectacular diamond stomacher) came up to auction in 1887.
The Empress Eugénie Bow Brooch was bought for Mrs. Caroline Astor, a member of the New York Astor family. It remained in the Astor family for more than 120 years. The bow brooch was put up on auction by Christie's for its New York sale and purchased at a private auction by the Louvre Museum and society "Amis de Louvre," Friends of the Louvre. "Empress Eugénie's Great Diamond Cluster" has returned to the Louvre.
Napoleon III commissioned the court jeweler to create an entirely new parure, a collection of jewelry, using diamonds, pearls and other precious stones from the state treasury as a gift to Eugénie de Montijo at the time of their marriage in 1853.
Empress Eugénie Pearl and Diamond Tiara
The "Empress Eugénie Pearl and Diamond Tiara," totaling 1,998 small brilliant-cut diamonds surrounding much larger pearls, was sold at auction for 78,100 French Francs. The Empress Euéenie Pearl and Diamond Tiara were acquired in 1890 by Prince Albert who was the head of the House of Thurn and Taxis from 1885 to 1952. The tiara remained in the Thurn and Taxis family until the year 1992 when it was purchased by the "Amis de Louvre" (Friends of the Louvre) and has since been returned to the Louvre Museum.
The Regent diamond, Empress Eugénie's Crown, Empress Eugénie's Great Diamond Cluster, and Empress Eugénie Pearl and Diamond Tiara remain in the French Royal Treasury at the Louvre Museum in Paris. The French Crown Jewels are on display in the Galerie d'Apollon of the Louvre Museum in Paris.
Empress Eugénie's private jewels
In 1872, Christie's auctioned off a portion of her private collection of jewels. The Ex-Empress sold her favorite Eugénie Diamond privately that same year to Mulhar Rao, a gem collector and one of the wealthiest men in the world during that period. When he was disposed in 1875, the diamond disappeared, then resurfaced at the 1998 exhibit, "Treasures of the Tsars". It remains privately owned.
Decades later, the Duke of Westminster bought most of the Empress Eugénie's jewelry collection and gave pieces of it as presents to Brazilian Aimee de Heeren.
As needed, Eugénie's private jewels were eventually sold to support her in old age and to fund the building of Saint Michael's Abbey in Farnborough, as a mausoleum to both of them.
Eugénie de Montijo, Empress Consort of the French
Dona María Eugenia Ignacia Augustina de Palofox de Guzmán Portocarrero y Kirkpatrick, 16th Countess of Teba and 15th Marquise of Ardales, was known in France as Eugénie de Montijo. She was born in Granada, Spain, in 1826, and in the 1830s moved to Paris and received a Catholic education at the convent of Sacré Coeur. She was a highly educated and fluent in Spanish, French and English.
In 1851 Eugénie de Montijo arrived in Paris and with her mother attended many balls at the Elysée Palace; there, she met the future emperor, Prince-Président, whom she wed in 1853. In 1856, the Empress gave birth to her only son Napoléon Eugéne Louis Joseph Bonaparte: Napoleon IV Eugéne, Prince Imperial. Eugénie de Montijo was the last Empress Consort of the French from 1853 to 1871 as the wife of Napoleon III, Emperor of the French. She served as Regent in the Emperor's absence in 1859, 1865 and 1870.
She moved to Farnborough, Hampshire, England in 1885 following the death of her husband in 1873 and the death of Prince Imperial (their son) in 1879 as a British officer in the Zulu War in Africa. Ex-Empress Eugénie died in 1920 in Madrid, at the age of 94, during a visit to her relatives in her native Spain. She is buried next to her husband and son in the Imperial Crypt at Saint Michael's Abbey in Farnborough.
Diamonds and paste: sparkle, shimmer, flicker, flash
I have diamonds and I have paste. I love them all. Wearing my little black dress, I entered a favorite jewelry store to purchase a pair of diamond earrings for my birthday. In deference to Audrey Hepburn, in Breakfast at Tiffany's,
Not that I give a hoot about jewelry. Diamonds, yes. But it's tacky to wear diamonds before you're forty.
I do give a hoot. Diamonds, yes. At the diamond earrings' first outing, my two daughters, leap-frogging their questions, asked,
Mother? Are they? Well, are they? asked my daughters.
But, of course! I replied.
One girl, then the other put them on. Each daughter instinctively ran fingers through her hair tossing it back to expose the glittering stones. They sparkled! They were exquisite!
The girls, I mean.
BOOK RECOMMENDATION BY A WOMAN'S PARIS
Jewels in the Louvre (Musée du Louvre) by Adrein Goetz and Claudette Joannis.
VOCABULARY: French to English translations
Bling-Bling: Informal, expensive, ostentatious jewelry or the wearing of them. Origin 1990s.
Diamant: From the Old French word for diamonds.
Joaillerie: Jewelry store, jeweler.
Parure: Suite of jewelry and often earrings, necklace and bracelets.
Paste: Imitation diamonds from rock crystal and from glass.
Stomacher: Decoration pinned to the chest, extending down to the waist.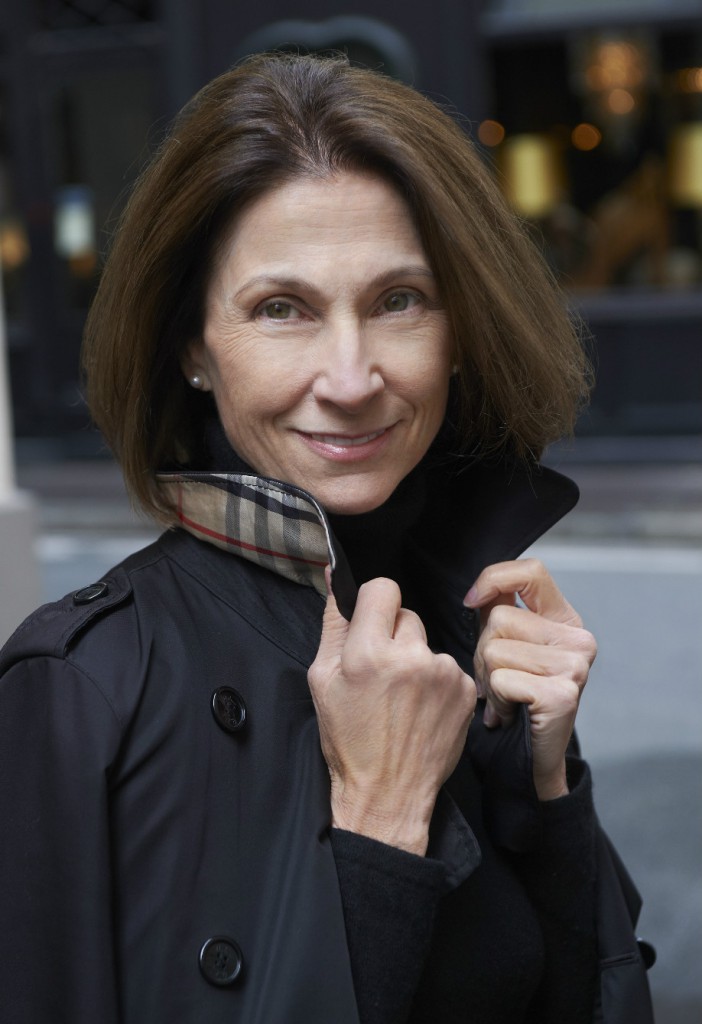 Barbara Redmond, publisher of A Woman's Paris®, is a long-time Francophile and travels to Paris every chance she gets. Her stories about Paris and France have been published in AWP® and republished, with permission, by other blogs and publications. Barbara has presented programs on French fashion and food, and has been a guest speaker for students planning their study abroad. She serves as an advisory board member at the University of Minnesota College of Design and is an active student mentor. Barbara has been recognized for excellence in art by international and national organizations and publications. Prints of her fine art paintings are in collections in Europe and North America and are available for purchase.
You may also enjoy A Woman's Paris® post, French Empress Eugénie and her diamonds, by Barbara Redmond who shares the story of Empress Eugénie, the wife of Napoleon III, who lusted after diamonds—the most bejeweled clotheshorse and stylish woman of her day. Stories of Empress Eugénie's famous Eugénie Diamond, Great Diamond Cluster, Consort Crown, and "Regent" Diamonds. Including Barbara's favorite book about the jewels in the Louvre, Paris. 
French legend proved true with the discovery of blood of King Louis XVI in gourd, by Andrea Johnson who shares with us a stimulating morsel of French history that seems just a little more tangible as it occurs right before our eyes. (French)
French Décor: Mirrors and Versailles, by Canadian writer Philippa Campsie who takes us on a journey of mirrors, from those made on the island of Murano, part of the city of Venice, to the Versailles mirrors which were among the first mirrors to be manufactured in France. A story of secrets, high-stakes, and intrigue. 
French Décor: From spartan to sensational, by Barbara Redmond who explores the world of Parisian Décor from mysterious to minimalist and asks, "Is there a whimsical clash of 19th century formality with 21st century comfort of the 'Style Castaing' known by every Parisienne?" She shares the poetic interiors of Parisian interior decorator Madeleine Castaing, and modernist Eugénia Errázuriz known for the unusual austerity and elegance of her sparse interiors. 
The Veuve Barbe-Nicole Clicquot and other Widowed women entrepreneurs, by Canadian writer Philippa Campsie who tells about the fast track to business independence or indeed, any kind of independence. Two hundred years ago, for many women, this independence was gained through widowhood. The story of Barbe-Nicole Clicquot, better known as Veuve (Widow) Clicquot, was a story that also happened to Louise Pommery, Lily Bollinger, and Mathilde Laurent-Perrier, and a few others. 
Text copyright ©2012 Barbara Redmond. All rights reserved.
Illustration copyright ©2012 Barbara Redmond. All rights reserved.
barbara@awomansparis.com