Paris to Deauville: "Two for the Road"
01 Friday Oct 2010
Tags
Automobile road rallies in France, Bugatti, Citroen, France, Michèle Mouton, Michelin, Paris, Paris-Deauville vintage car rally, Peugeot, Rallye Aïcha des Gazelles, Renault
Share it
By Barbara Redmond
If you're feeling fancy free, come wander through the world with me, any place we chance to be, will be a rendez-vous.
(Two for the Road. Music by Henri Mancini, lyrics by Leslie Bricusse from the 1967 American movie, Two for the Road, which takes place primarily in France.)
Downshifting, cutting into the corner, accelerating and exiting wide―driving flat-out on a wave-like run. Between outbursts of high-pitched chatter and hours of animated singing, we change drivers every now and again and usually slip into thoughtful conversation. We adore road trips, my sister and me.
Although this trip has hardly begun, I'm already dreaming up another. In between tunes, I make the pitch for her to meet me in Paris for a road trip to Deauville, the elegant seaside resort located on the Normandy coast of France. Tucked in my tote will be two champagne flutes, two forks, table linens, and a Michelin map of France.
When she arrives in Paris, we'll purchase leather driving gloves that fit like a second skin; a Cashmere car robe and silk-twill scarves; an extraordinary perfume; and sassy French shoes. The day before our journey, we will take a stroll through the Tuileries; get a makeover and end the day with cocktails at the Ritz.
We'll drive from Paris to Deauville and stop along the way for a warm baguette and the traditional foods for which Normandy is famous―Camembert cheese, fresh apple and pear cider, and Calvados. We'll sing, Mustang Sally, in honor of the lipstick-red Mustang she used to drive. And, for the hundredth time, I'll tell her about my first car―a 10-year-old white convertible 1960 TR3a with red leather seats―and how it was de rigueur to sit, ladylike, on the edge of the trunk and swing both legs over the sloping curve of the door and shimmy down into the seat. Next fall, Paris to Deauville!
Paris-Deauville vintage car rally
Since 1967, Deauville hosts the Paris-Deauville vintage car rally whose ambition is to recreate the splendor of the Roaring Twenties. In France, called années folles (crazy years) when the flapper redefined the modern woman and the Art Deco style was at its height. Pre-1940s vintage cars, coupés and cabriolets designed before 1960, les automobile, from the Bugatti Grand Prix racer to the classic Peugeot models, to the Citroën CV Torpedo and Renault Dauphine will assemble at the Place Vendôme in Paris to begin their trek to Deauville. The Paris-Deauville Rally will take place in October.
Deauville is one of the most prestigious beach resorts in France. Since the 19th century, it has been an international playground to the rich and famous from Josephine Baker and Maurice Chevalier to Colette and Coco Chanel. In 1913, Chanel established a boutique in Deauville there she introduced clothes suitable for leisure and sport.
Renault Dauphine: The Crown Princess
"Ladies, you can leave your jewels and your haute couture at home. Now, you have La Dauphine!" reads Renault's 1957 automobile manual.
As a promotion for Renault and the legendary jewelers Van Cleef and Arpels, Renault worked together with Jacques Arpel to design the car's beautiful dashboard. The well-known Parisian textile artist Paule Marrot (1902-1987) approached Renault asking if vibrant colors wouldn't enliven the dreary collection of automobiles in postwar Paris. Soon after, Marrot became a member of the Dauphine team and proposed new body and interior colors. She turned to Paris' textile houses, and together with her team, created stylish interior fabrics for the seats and door panels with names like "rouge montijo," "jaune Bahamas," "bleu hoggar" and "blanc réja."
Marrot attended Paris' famed L'école des Arts Décoratifs. In 1925, she was awarded a gold medal at the Exposition Internationale des Arts Decoratifs et Industriels Modernes and had received a 1928 Prix Blumenthal. Later in her career, she was awarded the French Légion d'honneur (Legion of Honor).
The debut of the Dauphine in 1956, as reported in The Independent, "Proved an almost instant success across the globe: the new coachwork was deemed highly elegant, the price low, and the Dauphine's overall size was still suitable for congested Parisian streets." In 1968, the last Dauphine rolled off the assembly line.
Road rallies in France
The 1894 Paris-Rouen Horseless Carriage Competition, Concours des Voitures sans Chevaux, ushered in a phase of the city-to-city road races in France and other European countries. At its beginning, road rallies were held on highways open to everyday traffic.
The Paris-Bordeaux-Paris Rally in June of 1895 and the Paris-Madrid race in 1903 were among the earliest races. The Tour de France, which originally took place in 1899, was celebrated between 1906 and 1937, before being revived again in 1951. In 1911 came "the Monte," (Monte Carlo Rally) which was not restored until 1924 after the First World War. In 1956, Corsica's Tour de Corse, 24 hours of non-stop driving on narrow and spiraling mountain roads was the first major rally to be won by a woman, Belgium's Gilberte Thirion, in a Renault Dauphine.
Road trips are like that
In the mid-1970s, leaving Vienna for a road trip east, I was moments from my first sight of communist Hungary. I was on the crest of a hill and before me lay green rolling hills without end. I was driving flat-out on a wave-like run when Duke Ellington began playing on the radio.
It wasn't a race, and I didn't have any competitors, but I'm certain I felt the same passion that Gilberte Thirion felt―the road, a motor, and the sense of adventure. Road trips are like that.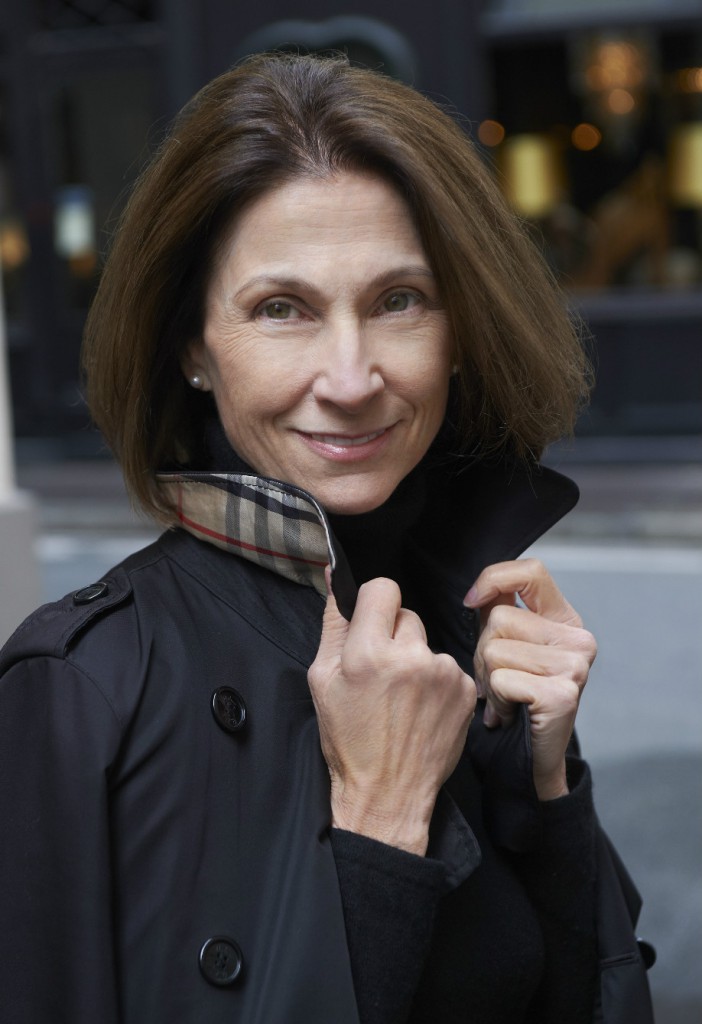 Barbara Redmond, publisher of A Woman's Paris®, is a long-time Francophile and travels to Paris every chance she gets. Her stories about Paris and France have been published in AWP® and republished, with permission, by other blogs and publications. Barbara has presented programs on French fashion and food, and has been a guest speaker for students planning their study abroad. She serves as an advisory board member at the University of Minnesota College of Design and is an active student mentor. Barbara has been recognized for excellence in art by international and national organizations and publications. Prints of her fine are paintings are in collections in Europe and North America and are available for purchase.
You may also enjoy A Woman's Paris® post, Automobile road rallies in France: Women in the drivers seat (Camille du Gast Crespin, Michèle Mouton and Rallye Aïcha des Gazelles, Moroccan desert), by Barbara Redmond who writes about the women who compete in a nine-day, off-road adventure in the sandy dunes of the Moroccan desert. She also looks at the "Coeur des Gazelles," where the money generated from the race helps finance doctors providing medical care for people in the remote areas of Morocco.
The Stones of Carnac, by award-winning travel writer and photographer, Catherine Watson. Catherine's career has taken her around the world three times, to all seven continents, and into 115 countries. Writing about this prehistoric site in northwestern France, she describes the giant stones that linger there and stand in rows across the French landscape, shouldering their way over rises, past houses, through farm fields—a granite army, 3,000 strong. 
Marathon du Medoc, culinary sport, by writer Michelle Hum who tells about how even though she is not an athlete, she considers joining the Marathon du Medoc: more than just a running event, a celebration of food, fun, and fitness.
Les grandes vacances: The grand getaway to summer's beaches, mountains and countryside, by French woman Bénédicte Mahé who explains the importance of vacation breaks to the French and why they are truly "les grandes vacances" (the big vacation).  Including some of Bénédicte's film suggestions that capture the essesnce of the French vacances.
A Fairy-tale Weekend in the French Countryside, by Parisian Abby Rodgers who writes: "Cars rolled in, guests suited up in white, delicious cuisine, divine choux pastry tower, sparklers, dancing till dawn…" 
The Mays of Wine and Roses, by Mary Evans who spends May and September in Mollans-sur-Ouvèze, France. But it is the Mays that seem the sweetest for Mary where she can settle into an indulgent pattern of indolence, studded by the appearance and events surrounding the month's two rock stars––wine and roses.
Cognac, castles, and courtyards in the southwest of France, by Parisian Anne Pawle who writes about the area of southwest France known as the Charente and about the cultural identity and history of this region.