Automobile Road Rallies in France: Women in the drivers seat
06 Wednesday Jun 2012
Tags
Belgium's Gilberte Thirion, Camille du Gast Crespin, Coeur des Gazelles, Corsica's Tour de Corse, Dominique Serra, Fédération Internatioale de l'Automobile, FIA World Rally Championship, Michèle Mouton, Monte Carlo Rally, Paris-Bordeaux-Paris Rally, Paris-Madrid race, Paris-Rouen Horseless Carriage Competition, Pikes Peak Internatioal Hillclimb, Rallye Aïcha des Gazelles, Renault Dauphine, road rallies France, Travel France
Share it
By Barbara Redmond
Road rallies in France. The 1894 Paris-Rouen Horseless Carriage Competition, Concours des Voitures sans Chevaux, ushered in a phase of the city-to-city road races in France and other European countries. At its beginning, road rallies were held on highways open to everyday traffic.
The Paris-Bordeaux-Paris Rally in June of 1895 and the Paris-Madrid race in 1903 were among the earliest races. The Tour de France, which originally took place in 1899, was celebrated between 1906 and 1937, before being revived again in 1951. In 1911 came "the Monte," (Monte Carlo Rally) which was not restored until 1924 after the First World War. In 1956, Corsica's Tour de Corse, 24 hours of non-stop driving on narrow and spiraling mountain roads was the first major rally to be won by a woman, Belgium's Gilberte Thirion, in a Renault Dauphine.
First international rally driver: Camille du Gast Crespin
Camille du Gast Crespin (1868-1942), who raced under her maiden name Camille du Gast, was the first woman to race at an international level. In 1900, she watched the start of the Paris-Lyon road race and in 1901 entered the renowned Paris-Berlin motor race finishing 33rd out of 47 finishers.
In 1903, she entered the tragic Paris-Madrid race. Stopping to aid a seriously injured Englishman, she continued to finish 45th overall in the race, which was shortened by the French government at Bordeaux due to the number of fatalities. After that event, open road racing was banned. In 1904, not wanting to incur the risk that a woman would be injured, the Commission Sportive banned women from racing, so a year later, Madame du Gast turned to motorboat racing in Monaco.
French rally driver: Michèle Mouton
Michèle Mouton (born 1951 in Grasse, France) is the most successful and renowned female rally driver in motor racing. Beginning with smaller races in her native France, Mouton quickly advanced to larger-scale competitions.
She was the first woman to win a round of the 1981 FIA World Rally Championship, the Rallye Sanremo, and won a total of four World Championship rallies in the 1980s. In 1984, she was the first woman to win the Pikes Peak International Hillclimb race in the United States. She won it again in 1985, breaking a record. In 2010, she became the first President of the FIA's Women & Motor Sport Commission (WMC) (Fédération Internationale de l'Automobile).
Rallye Aïcha des Gazelles: Off-Road rally for women only
For twenty years, the Moroccan desert has attracted women to its sandy dunes to compete in a nine-day, off-road adventure―the "Rallye Aïcha des Gazelles." Women in teams of two, race with four-wheel-drive trucks, crossovers, motorbikes, and all-terrain vehicles, striving to reach five to seven daily checkpoints marked by red flags in the landscape while covering the shortest distance possible. The teams rely on maps from the 1950s and a compass to guide them. Global positioning systems and cell phones are not allowed. The rally is open to any woman who wants to test her endurance and navigational skills.
More than 100 teams compete on the approximately 1,550-mile journey that begins in Meknes with the finish line in Essaouira on the Atlantic coast in southern Morocco. The rally is conducted in French, for the most part, and is covered daily by media in Europe and North Africa, but receives little attention from the United States.
No prizes are awarded. The money generated from Coeur des Gazelles (heart of Gazelles) helps to finance doctors providing medical care for people in the remote areas of Morocco. This year 4,582 people received free medical care. Teams receive financing from sponsors that would be otherwise unknown to motor sports, such as women's magazines.
"The rally isn't just any other race―it's a commitment and dedication," comments its founder, Dominique Serra, who is based in Paris. Serra organized the first women's rally in 1990 as an image campaign to dispel prejudices. "I think women are important," says Serra. "I thought, if you put them in a context that isn't their habitual context, I'm sure they'll figure it out and get something out of it. And that's what happens."
Now, the Rallye Aïcha des Gazelles, is one of the most prestigious motor sports events in France. Eighteen countries are represented, including Germany, Congo, and Cambodia. Even some celebrities participate―Penélope Cruz has been seen zipping through the dunes on the back of a 4x4s.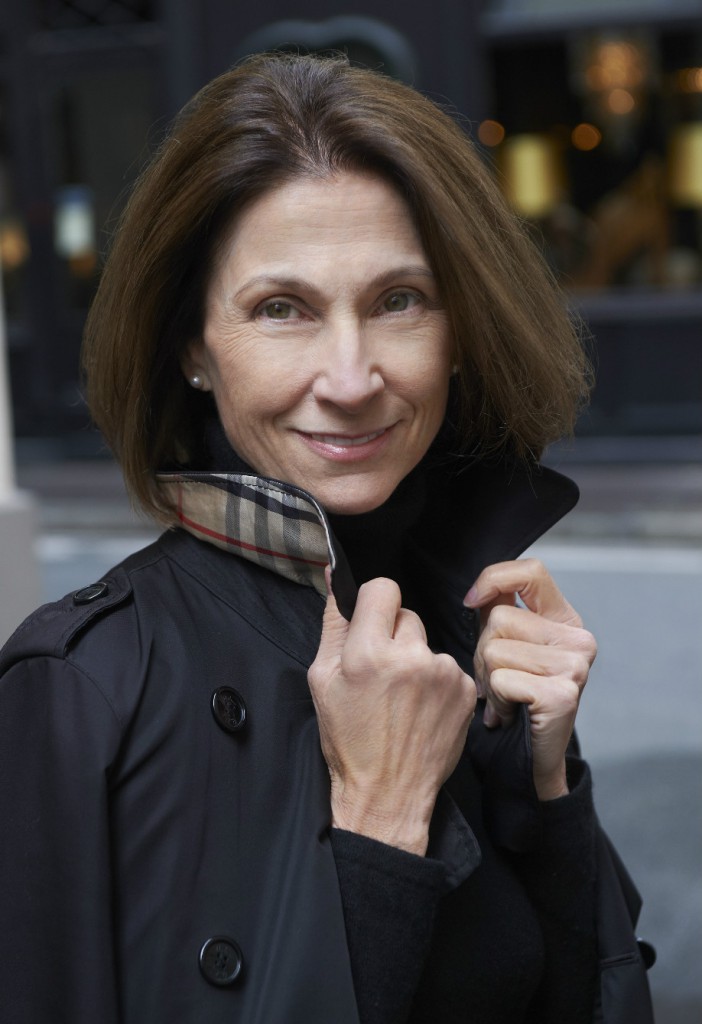 Barbara Redmond, publisher of A Woman's Paris®, is a long-time Francophile and travels to Paris every chance she gets. Her stories about Paris and France have been published in AWP® and republished, with permission, by other blogs and publications. Barbara has presented programs on French fashion and food, and has been a guest speaker for students planning their study abroad. She serves as an advisory board member at the University of Minnesota College of Design and is an active student mentor. Barbara has been recognized for excellence in art by international and national organizations and publications. Prints of her fine art paintings are in collections in Europe and North America and are available for purchase.
You may also enjoy A Woman's Paris® post, French Impressions: Dr. Fatima Araki on the automobile rally, Rallye des Colombes in Morocco, created for women by women. Dr. Araki is the first Moroccan woman to be the president and founder of a motor racing club in 2001 (Union Automobile Club of Morocco) and the first Moroccan woman to organize rallies in Morocco. (French)
Paris to Deauville: "Two for the Road" by Barbara Redmond. Downshifting, cutting into the corner, accelerating and exiting wide—driving flat-out on a wave-like run; an animated and imaginary road trip with her sister who also adores the open road.
Les grandes vacances: The grand getaway to summer's beaches, mountains and countryside, by French woman Bénédicte Mahé who explains the importance of vacation breaks to the French and why they are truly "les grandes vacances" (the big vacation). Including some of Bénédicte's film suggestions that capture the essesnce of the French vacances.
The Stones of Carnac, by award-winning travel writer and photographer, Catherine Watson. Catherine's career has taken her around the world three times, to all seven continents, and into 115 countries. Writing about this prehistoric site in northwestern France, she describes the giant stones that linger there and stand in rows across the French landscape, shouldering their way over rises, past houses, through farm fields—a granite army, 3,000 strong.
Cognac, castles, and courtyards in the southwest of France, by Parisian Anne Pawle who writes about the area of southwest France known as the Charente and about the cultural identity and history of this region.
Text copyright ©2012 Barbara Redmond. All rights reserved.
Illustration copyright ©2012 Barbara Redmond. All rights reserved.
barbara@awomansparis.com