Haute-Couture Barbie (An American story)
06 Wednesday Jun 2012
A Woman's Paris™ in Style
By Barbara Redmond
Christmas had changed for Barbie and me. That year I was old enough to spend summer days with my grandmother shopping at Schunaman's Department Store and eating chicken salad garnished with frosted grapes for lunch at Dayton's nearby Rosewood Room. We wore linen dresses, white cotton gloves, nylon hose and slip-on shoes. I was growing up.
On Christmas, my hair was still plaited in French braids, fixed and tight. But my Christmas sailor suit―a longstanding tradition requiring four fittings with me standing stick-straight, head up, shoulders back and arms outstretched where I was prodded, poked, pinned and marked with chalk for the placement of yoke, collar, zipper and sleeves; and finally, cuffs and hem―had been replaced by a Royal Stewart plaid kilt, white ruffled blouse and Kelly green bolero jacket.
Although the number of fittings required by the dressmaker, my grandmother, hadn't changed a bit. Kneeling in my kilt by the tree, I knew that nestled among layer-upon-layer of tissue paper tucked inside the package on the top of my stack of presents there would be a matching bolero jacket, blouse and kilt for my Barbie. Christmas was like that.
On Christmas Eve, a place was set for me―not at the children's table in the kitchen seated with my sisters dressed in their sailor suits, but in the dining room at my grandparents' over-sized table―with the adults. My sisters were absorbed in slicing rivers through mashed potatoes mounded at the rims of their plates, thinking of the toys that soon would be theirs. Seated between my grandparents, I was sipping my first taste of wine from a crystal glass. The crystal sparkled. The French wine was red and sweet like berries.
It was the underside of the mahogany dining room table that I knew best. Among the trestle of thick horizontal beams that connected four massive legs, my Barbie doll danced her way through bedrooms, sunrooms, gardens, and ballrooms wearing couture gowns, dresses, and coat ensembles my grandmother made for her. Propped against the wooden frames were mirrors, windows, draperies and doors torn from catalogues and magazines. Red satin pincushions, sterling silver thimbles and spools of thread and fabrics from Grandma's sewing basket made Barbie's world adventures come to life.
Using cast-off remnants of expensive wools and silks from the clothes Grandma made for her customers, Barbie's wardrobe imitated the look of those women who arrived for their fittings in turbans or hats, silk-lined coats, dresses or suits with silk-twill scarf, kid gloves, and matching shoes and purse. Miniature coats with fine fur trim, an iridescent Suzie Wong dress, floral print tea party frocks, cocktail dresses, and a risqué black strapless gown―French tacks for a free-hanging lining, French darts for a shapely fit, and hand embroidered French knots―couture to the last stitch!
When not lying about Grandmother's house, Barbie's wardrobe was stored in shoeboxes stuffed with small-scale Chantilly lace and tulle veils, satin wedding dresses inset with tiny pearls and even tinier rhinestones, crinoline and wedding trousseau that matched the brides-to-be who showed up for their fittings wearing juice-can rollers tucked under their scarves, large sunglasses, white lipstick, Capri pants, Capezio flats, ankle bracelets and matching sweater sets. Barbie's school-girl dresses, pleated skirts, blouses, and hanky-size scarves were crammed in boxes along with my own identical, but girl-sized wardrobe.
Barbie's new clothes

Until we were ushered in for dinner, my sisters and I played in the living room under the white-flocked tree, whose branches drooped from the weight of ornaments and blinking lights. Under the branches we categorized packages by shape, rearranged by color and resorted by size creating individual towers as high as we could pile them according to the recipients name.
Grownup conversation swirled around the table. There were porcelain and silver platters of goose, ham, sausages and roast beef. Creamed onions, creamed corn, creamed carrots, creamed peas, creamed potatoes, mashed potatoes, sweet potatoes with marshmallow crust, breaded stuffing, green beans, rice pudding, accompaniments of gravy and sautéed mushrooms, condiments of herring in cream sauce, pickled herring, pickled beets, pickled mushrooms, spiced apples, spiced pears, spiced peaches and olives, both green and black. Milk-glass baskets lined with starched white linen held row-upon-row of buttery crescent rolls and nearby milk-glass trays of butter. A blue-glass pitcher of milk and clear-glass pitcher of water, and decanter of wine. The children preferred their Jell-O, potatoes and butter.
What the children never knew was that the adult table was also graced with trays of sweets―not Santa ice cream bars―but delicate butter spritz and pfeffercocker cookies, sugarcoated dates filled with walnuts and sugarcoated dates filled with Roquefort cheese, chocolate candies with every kind of filling, chocolate covered cherries, dark and light chocolate caramels, meringues, puffy butter mints, thin wafer mints and a mysterious delicacy that I was told after one bite that I was not supposed to eat. This confection was delicious, rich and almond flavored. It was fashioned into miniature fruits that could have been ornaments nestled in the flocked tree. Confections dusted with yellow and pinks for the apples, yellow and greens for the pears, yellow and orange for the peaches―each with tiny green leaves caressing even tinier brown stems. Marzipan! A sweet too rich to eat. Oh, if I could take one for my Barbie.
My first present was grander than I could have imagined. For several years my grandfather and I had spent most Friday evenings drawing from photos or from sketches we made of a beautiful sunset or landscape. This year was different. He had been showing me how to use his oil paints and fine sable hair brushes on canvases he would prepare just for us. In the beginning, he would paint the skies on the canvas and I could paint the rest, but at the end of the year he stopped painting my skies and let me paint my own. I painted every color and kind of sky I could think of.
My present that year was a lacquered wooden box with a small brass lock and key, which Grandfather had made for me. The box contained every sable haired brush I could ever want and my own tubes of Grumbacher oil paints. The right colors to mix a proper palette: Cadmium yellow, Alizarin crimson, Indigo, Cerulean blue―like a clear/deep winter sky―Prussian blue, Lamp black and China white. Among the teetering towers of presents, there were probably other things for me, but I was more worried about what wasn't there. Were were Barbie's new clothes?
When I was a bride-to-be, Grandma and I sketched and designed my wedding gown. We created a trim silhouette of satin with long sleeves and replaced the traditional veil with a separate sleeveless bolero jacket with a delicately draped hood. The cuffs, jacket and hood were appliquéd with a combination of small white bugle beads, seed beads, and sequins meticulously hand sewn on a wide edging of French Chantilly Lace.
Although my grandmother's things have long since been given away, somewhere among her treasures I believe there are pieces of green and plaid wool cut in shapes for a jacket and skirt to be stitched and added to the wardrobe of my Barbie. I don't remember asking my grandmother why I didn't receive the matching outfit for my Barbie or why I never received another outfit for her. On Friday evenings until I left home for college, my grandfather and I continued to paint landscapes and portraits in a corner basement studio he created for us. Each Christmas Eve, among the piles of presents stacked under my grandparents' tree, there would be a long wrapped box of new sable brushes, bright white canvases tied with a bow and my lacquered box filled with fresh Grumbacher paints. He loved to paint and I did too.
Now, in my closet rests my last sailor suit, my wedding dress and the wooden box of my 1959 Mattel Barbie and her wardrobe.
 BOOK AND PHOTOGRAPHY RECOMMENDATIONS
Complete biography of BillyBoy* & Lala
VOCABULARY: French to English translations
Appliqué: Small ornament or device applied to another surface.
Atelier: Artist's studio or workroom.
Barbie doll: Fashion doll manufactured by the American toy-company Mattel, Inc. and launched in March 1959.
Bolero: Short jacket with long sleeves, also known as a "shrug".
Chantilly lace: Handmade bobbin lace named after the city of Chantilly, France. A fine ground, outlined pattern, with abundant detail.
Couturièr/couturière: (M/F) Person in the fashion industry who makes original garments for private clients.
French braids: Form of three-strand braid.
French dart: A bust dart coming from the side seam pointing upwards, it is not a straight dart but a shaped one.
French tack: Thread connection securing separate garment segments together to one another. A free hanging lining or a floating snap.
Haute-Couture: Made to order clothing for a specific customer, usually made from high-quality, expensive fabric sewn with extreme attention to detail.
Tulle: Fine, often starched net of silk, rayon, or nylon, used especially for veils, tutus, or gowns.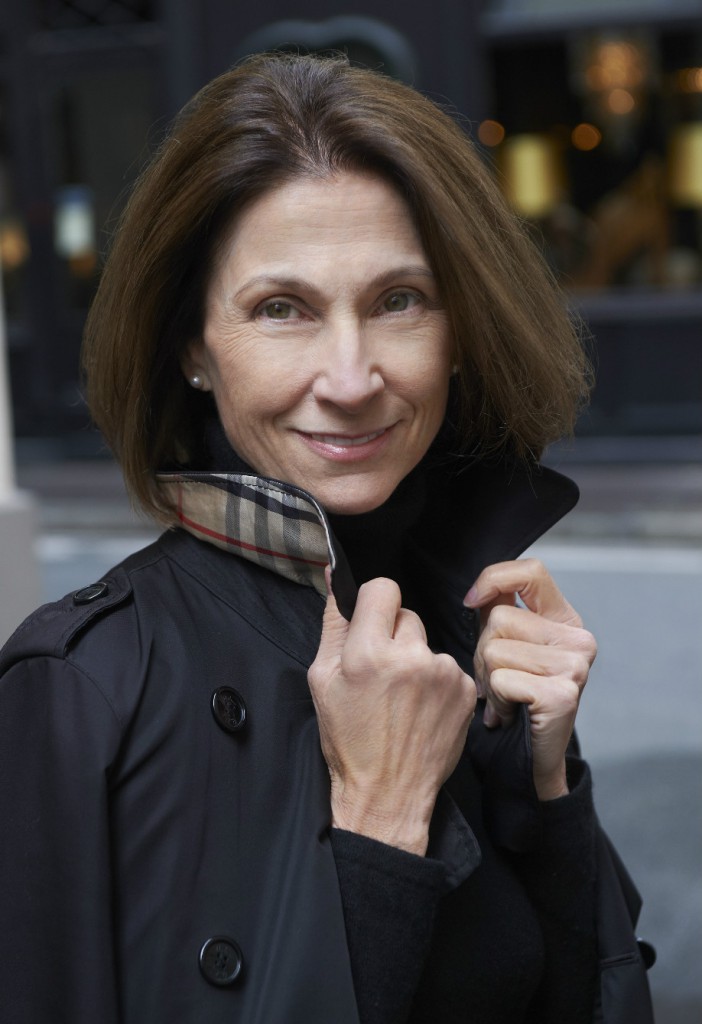 Barbara Redmond, publisher of A Woman's Paris®, is a long-time Francophile and travels to Paris every chance she gets. Her stories about Paris and France have been published in AWP® and republished, with permission, by other blogs and publications. Barbara has presented programs on French fashion and food, and has been a guest speaker for students planning their study abroad. She serves as an advisory board member at the University of Minnesota College of Design and is an active student mentor. Barbara has been recognized for excellence in art by international and national organizations and publications. Prints of her fine art paintings are in collections in Europe and North America and are available for purchase.
You may also enjoy A Woman's Paris® post, Haute-Couture Barbie (A French story), by French writer Laurence Haxiare who remembers the "Barbie train" that stopped in every big French city in the 1980s. She tells of the Barbie Train in France and the exhibition, "Le nouveau theater de la mode" (New Theater of Fashion), created by expert collector and multi-talented artist, BillyBoy. * Christophe de Menil, Emanuel Ungaro, and Yves Saint Laurent were the first to dress Barbie. Including book recommendations for Barbie in haute-couture clothing and the complete biography of BillyBoy* & Lala. 
Paris: Sketch and paint with Barbara Redmond. When in Paris, Barbara arrives ready to paint and create art with a specific theme in mind. Whether it's a topic she has studied for months in advance or an impromptu search for pétale de rose ice cream, the city of light seems to give up its secrets to her in a new way. Including what she packs and where she buys her art supplies in Paris.
Children fashionistas: Why French children dress better than you do. French au pair Alyssa Glawe tells that a child's clothes in France are more than just something to cover the body. "It's safe to say that, French parents would never put an item of clothing on their child that they would not wear themselves," she writes "Comfort is important, but in all truth, it's really about the fashion." Including a list of children's labels and websites. 
Ballet Flats in Paris: And God made Repetto, by Barbara Redmond who shares what she got from a pair of flats purchased in a ballet store in Paris; a feline, natural style from the toes up, a simple pair of shoes that transformed her whole look. Including the vimeos "Pas de Deux Coda," by Opening Ceremony and "Repetto," by Repetto, Paris. (French)

The Child Madeline, by writer and educator Natalie Ehalt who shares her love of Madeline and brings a deserved respect for girls and children worldwide. Including excerpts from Mad About Madeline: The Complete Tales, by Ludwig Bemelmans.
Colette: Gigi meets Anne of Green Gables, by Canadian writer Philippa Campsie who contemplates French novels and their heroines, and wonders if French fiction may well be the important key to the mystery of what makes Frenchwomen the way they are. Including a recommendation of books by Louisa May Alcott, Jane Austen, L.M. Montgomery, and Colette. 
A Fairy-tale Weekend in the French Countryside, by Parisian Abby Rodgers who writes: "Cars rolled in, guests suited up in white, delicious cuisine, divine choux pastry tower, sparklers, dancing till dawn…" 
I dream of Paris. Writer and educator Natalie Ehalt shares the quote from Napoléon, who wrote in 1795, "A woman, in order to know what is due her and what her power is, must live in Paris for six months." To Natalie, Paris is the ultimate in elegance and style. It is old-fashioned, it is cobblestone, it is aprons, it is a chauffeur helping you step off the curb…
Text copyright ©2012 Barbara Redmond. All rights reserved.
Illustration copyright ©2012 Barbara Redmond. All rights reserved.
barbara@awomansparis.com