Oh, so French! Crossing to the other side.
23 Tuesday Jul 2013
Tags
American expatriates in France, Ango expatriates in France, becoming French, Ecole Militaire, France, French behaviors, French citizens, French manners, French residents, FUSAC, L'Institut d'études poplitiques, Paris, Professional Women's Committee of the American Chamber of Commerce in France, Sciences Po Paris, Shari Leslie Segall
Share it
By Shari Leslie Segall. First published in FUSAC.FR; posted by Lisa from FUSAC on 5 juillet 2013
The French say that foreigners can never truly "become" French—no matter what legal status is inscribed upon what identity papers they carry around in their France-based wallets (1). Nor might newly minted citizens or official residents wish to swap their own cultural markers, manners and mentalities for those of the local waiter who serves them their morning café au lait et croissant (to say nothing of totally being able to). But if you're here long enough, your adaptation mirrors those Escher drawings where columns of black geese or fish on the left fly or swim straight across the page, migrating and mutating by imperceptible degrees, melting into and finally becoming their white counterparts on the right. To a greater or lesser degree, whether you expected to or not, one day you realize that you're crossing to the other side. How do you know that you've arrived? When you (a very incomplete list):
1. sound as brilliantly amusing-funny-sarcastic-snide-snarky-smartaleky in French as you do in your native language
2. bristle at questions about your private life and stop asking others about theirs
3. call 5:00 "late afternoon" instead of "early evening"
4. consider 7:30 a tad early for dinner
5. stop smiling at folks you pass on the street and wonder why those batty tourists are smiling at you
6. succumb to the verity that the way to get what you need from the policeman, clerk, passerby, receptionist, helpdesk is to excuse yourself for disturbing them—no matter how ferociously you've heretofore resisted this humiliation
7. know that the 9:00 meeting will not start before at least 9:15 to 9:20 and that no one will remotely consider you late if you stroll in at 9:10
8. find nothing wrong with saying, in English, "I'm going to close the light," "I have to get down from the bus at the next stop," "I am here since three years"
9. no longer order coffee with the main course (as opposed to with—or after—dessert)
10. no longer think—let alone complain—about how small the closets are
11. have inordinate trouble typing flowingly on a qwerty keyboard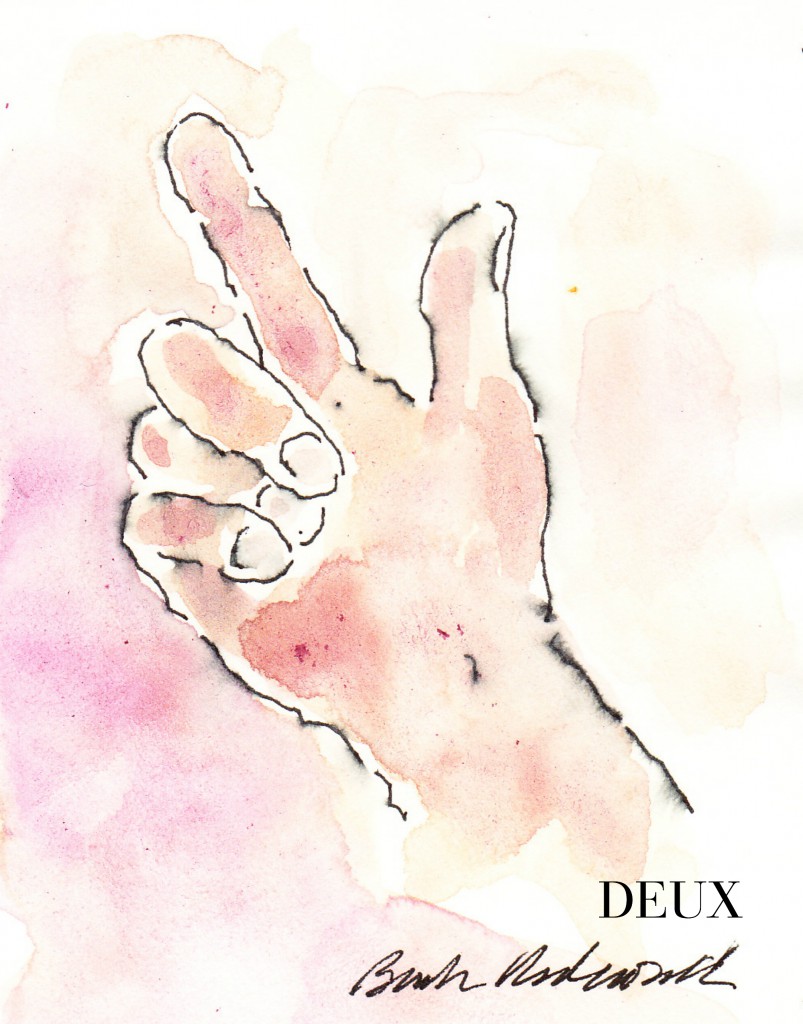 12. start a series by counting with your thumb (as opposed to index finger)
13. lose the urge to invite new neighbors in for coffee
14. bag up all your purchases before reaching for your wallet
15. ask everyone you know about their recent and/or upcoming vacation (2)
16. paraphrase Henry Ford when it comes to cocktail dresses ("any color as long as it's black")
17. routinely say bonjour to the total-stranger bus driver
18. kiss on both cheeks, not only one
19.  put your hand to your ear, thumb and pinky up, middle three fingers folded, in a pantomime meaning "Call me!"
20. have a favorite player on a favorite French soccer team
Shari Leslie Segall is a writer who lives in Paris.
1 If you become a French citizen and you happen to be subjected to an identity check, it's only your French papers that you must show to the authorities, no longer those of your native country. 2 Not considered an indiscreet question.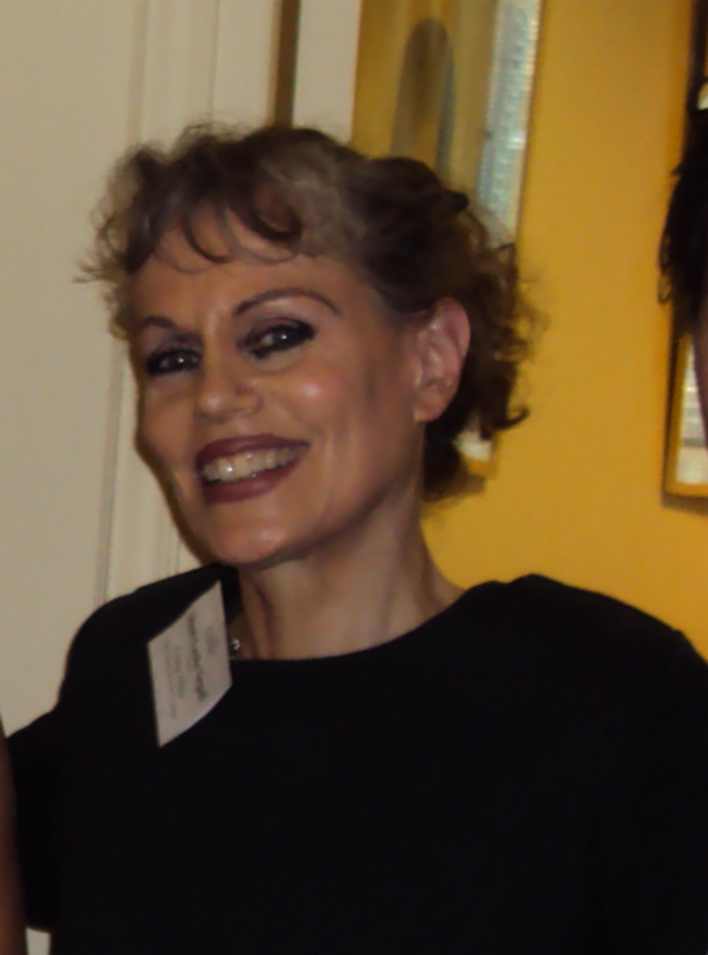 Shari Leslie Segall is a native of Philadelphia and has lived in Paris since 1985. She is an author and speaker and teaches English and Cross-Cultural Communication at Sciences Po Paris (L'Institut d'études politiques) and the French War College (École de guerre) within the Ecole Militaire. She writes "Hints for Newcomers – Hindsight for Old-timers" in her regular column in FUSAC (France-USA Contacts), as well as in other publications. Shari is the founding chair of the Professional Women's Committee of the American Chamber of Commerce in France, and founder of  Foreign Affairs, a communication and training firm whose specialties include cross-cultural and language training as well as answering all the written and spoken English-language needs of French corporate and private clients.
Her latest book, with the collaboration of Lisa Vanden Bos, 90+ Ways You Know You're Becoming French, offers cross-cultural insights and lighthearted humor while gently holding a mirror up to France-based Anglos and their Gallic hosts. The book is published by Editions FUSAC and contains beautiful, engaging illustrations by Hungarian artist and designer Judit Halasz. Visit: (Purchase)
Shari's first book, Our Lady, published in 1999 by Mosaic Press under her nom de plume, Dale Gershwin, was featured by the Doubleday/Bertelsmann Book Club. It was hailed as "Multi-media on the printed page" by www.paris-anglo.com. Her second book, France…Really!!!: The French Uncorked!, published by Mosaic Press in 2003 under her nom de plume, is a very short exploration of particular details of French culture: love and marriage, sports, religion, politics, etc. For more information on Shari Leslie Segall, visit: (Website, scroll down: http://www.i-ts.eu/fr/shari.html)
You may also enjoy A Woman's Paris® post, French Impressions: Shari Leslie Segall on melting into French culture. Philadelphia native Shari Leslie Segall traveled the world before settling in Paris, where she has lived since 1985. Calling upon her insights into what makes our French cousins who they are, she shares her views in good humor about the inhabitants of her adopted country; and what it's like for her as a writer, teacher, author—and marathon runner—living in Paris.
What's in a Word? There's more to French class than you thought. Jacqueline Bucar, French teacher and immigration attorney, invites us to stimulate a way of thinking and learning that expands our understanding of the world and ourselves through the study of a foreign language. She shares "what's in a word," a way of thinking, a "mentality" that helps define the people who speak it and their culture. (French)
"Around and About Paris" – Montparnasse: Beneath its Surface (part one), is an invitation to scratch beneath its surface of dazzling vistas and imposing monuments and to probe the souls and lives of the restless people who throughout the ages have never ceased to shape it and reshape it, from the book Around and About Paris, volume one, by Thirza Vallois (used by permission). A travel and history guide through Montparnasse; including links to maps.
"Around and About Paris" – Montparnasse: Romantically Picturesque (part two), is a journey into the depths of Paris the magnificent: city of romance and drama, of triumph and tragedy, of farce and grandeur, of crime and passion, from the book Around and About Paris, volume one, by Thirza Vallois (used by permission). A travel and history guide through Montparnasse; including links to maps.
French Impressions: Anne Fontaine's white shirts and the color of happiness. Anne Fontaine, a Franco-Brazilian fashion designer, entrepreneur, businesswoman and philanthropist, known as the "queen of the white shirt," brought new faces and unforeseen levels of diversity to the fashion industry. Thanks to her, the white shirt is now definitely a staple on women's wardrobes as a key piece. Anne shares her rise in the industry and 2011 launch of The Anne Fontaine Foundation, which is committed to the reforestation of the Brazilian rain forest. (French)
Roger Vivier shoes: of debutants and princesses, by Barbara Redmond who purchased in Paris a pair of flats, elegant and sleek, with a clean geometrical adornment as beautifully rendered as a Brancusi sculpture fashioned in greaming silver. Shoes, with that iconic Pilgrim buckle, she had seen before, but where and on whom? Could it have been Catherine Deneuve in the film "Belle de Jour," or not?
Text copyright ©2013 Shari Leslie Segall. All rights reserved.
Illustration copyright ©2013 Barbara Redmond. All rights reserved.
barbara@awomansparis.com