French candles: bougies
26 Friday Nov 2010
A Woman's Paris™ in Style
By Barbara Redmond
An Eiffel Tower candle, eighteen-inches tall, fashioned in white wax and brushed with silver, was on display in a small linen shop in Boston's Beacon Hill. Tall and elegant, I knew it would add a touch of Paris to my holiday cocktail buffet.
I pictured its sleek design and brilliant flame reflected in the silver dishes of foie gras and toast points, among the frilly brown paper cups holding Medjool dates filled with Roquefort cheese, canapés of salmon mousseline, and silver platters of gougères, French cheese puffs, on cut-paper doilies fresh from the oven. The wax Eiffel Tower would bring a smile to my guests―as it did to me.
Although iconic and perhaps whimsical, the Eiffel Tower candle was not what sent my imagination wandering. Instead, it was a package of French bougies, traditional candles, displayed within eyesight of the Tower that captured my imagination: "Bougies la Française: Qualité Supérieure. Pied Cannelé" (Méd. D'Argent Nates 1910 Méd. D'Or Nantes 1924). Bougie trouée, tapers with interior openings and pied cannelé, with a fluted base. Holding the package in my hands, I remembered Collombe ou Calebombe, an old French slang for candle, and I was instantly delighted by my new box of Bougies la Française.
It is for my Parisian friend, Louise, who will be among my guests that I have purchased these beautiful wax tapers. Louise lives in the United States where she has raised her family. Would she remember purchasing this brand of traditional candles as a young girl in her Paris neighborhood of Île Saint-Louis? I hope these candles will spark stories of Paris that she'll share with us over an aperitif and hors' d'oeuvres.
I will show her the soft aqua blue and white box, with its chocolate brown lettering, typical of French package designs popular at the beginning of the 20th century. Inside the package are nine-inch tapers in bundles, becheveter, a traditional gathering of candles half one way and half the other way. When viewed from the top, the bougie trouée reveal slender hollow channels that begin at the wick and continue to the base, allowing the wax to drip down the candle's center.
French candles from the 17th century: Cire Trudon
But, perhaps for Louise, it will be "Cire Trudon" candles that will bring back the pleasures of forgotten scents. Founded in Paris in 1643, the French wax maker Cire Trudon supplied candles to Marie Antoinette, Napoléon Bonaparte, and other European royals. Trudon candles were made, (and still are) of 100 percent vegetable wax with pure cotton wicks, producing the purest candles and the cleanest burn.
Located in Paris on rue de Seine, Cire Trudon has opened its first store outside of Paris at 54 Bond Street in New York. Available internationally, Trudon sells candles at Barneys in New York City in over a dozen scents and produces private-label candles for companies such as Hermès, Dior, Guerlain, and Kenzo, as well as luxurious palaces and restaurants.
Louise will be among my twelve guests, all of whom are Francophiles: teachers of French, individuals who have studied or lived in Paris, or, like me, are of French heritage. "Vive la France!" We will toast France, Paris, each other, and share stories of travel and living abroad throughout the evening―until my last guest is ready to leave.
As we say goodbye, I will fondly recall holidays at my grandparents' home. There, at the end of the evening it was always my task to extinguish the candle flames with a candle snuffer, éteignoir, and using a little scissor-like tool called a mouchette, to cut the burnt part of the wick. Bundled for our cold mid-western climate, my guests, (like my younger sisters and me at the home of my grandparents), will say bonne nuit, good night, with a kiss―first one cheek, then the other, and the first cheek again―before scurrying into the night air for the drive home.
Keeping candles at their best: secrets from French grandmothers
Candles in their signature boxes or wrapped in clear cellophane and tied with an artistic bow are a wonderful accessory and an elegant gift that appeals to our sense of glamour and Parisian style. Secrets from French grandmothers shared by Bougies la Française to keep our candles at their best.
For a candle that has become dull over time, use a woman's stocking to bring back its luster. White candles will glisten again when cleaned with a soft brush soaked in methylated spirit, and a drop of soapy water brings the gleam back to colored candles.
To fashion the candle to fit your candlestick, dip its base in very hot water and reshape it to fit your needs.
Extend the life of your candles by leaving them in the refrigerator for a few hours.
Splashes of white wax on the tablecloth can be removed by placing one piece of blotting paper on top of the drips and another piece underneath the cloth. Iron it with a warm iron, (no steam), until all of the wax disappears. For colored wax your iron must not be too hot or the pigments may be burned permanently into the cloth.
Remove wax splattered on wooden furniture by sprinkling the stains with talc and laying three thicknesses of tissue paper on top and iron with a warm iron. On varnished wood, rub softly with a duster dampened with hot water.
Wax on candlesticks can be easily removed by placing them in the freezer for an hour or more. The hardened wax can be taken off effortlessly.
To keep the bright flame, trim the wick regularly. Before lighting rub the wick with soap that has been slightly dampened.
Scented candles perfumed with deeper notes of fragrance provide the perfect atmosphere to reflect your home. When you sit down for a meal choose unscented candles that will not affect the flavor and enjoyment of the food. Or select lighter scents like mint, orange blossom or verbena.
VOCABULARY: French to English translations
Apéritif: Alcoholic beverage taken before a meal as an appetizer.
Bougie trouée: Candles with interior openings that allow the wax to drip down the candle's center.
Becheveter: The gathering of candles. Half one way and half the other way: in a twelve-candle pack, six are in the opposite direction of the six others.
Canapé: Appetizer consisting usually of a thin slice of bread or toast spread with savory food.
Collombe ou Calebombe: Old French slang for candle.
Éteignoir: Candle snuffer.
Foie Gras: Pâté made from duck or goose liver marinated in Cognac.
Francophile: Person who admires France, its people or its culture.
Gougères: French cheese puffs made with Gruyère cheese.
Hors d'oeuvre: (Literally "apart from the main meal"), appetizers or food items served before the main courses of a meal.
Mouchette: Scissors used to cut the burnt part of a wick. Often misused for "snuffer".
Mousseline: Savory fish-based dish to which whipped cream and egg whites are added to lighten the texture.
Pied cannelé: Candles with a fluted base.
Roquefort: Blue cheese. A trademark for a soft cheese made from sheep's milk and ripened in the caves of Roquefort-sur-Soulzon, France.
Vive la France: Expression meaning long live France or up with France.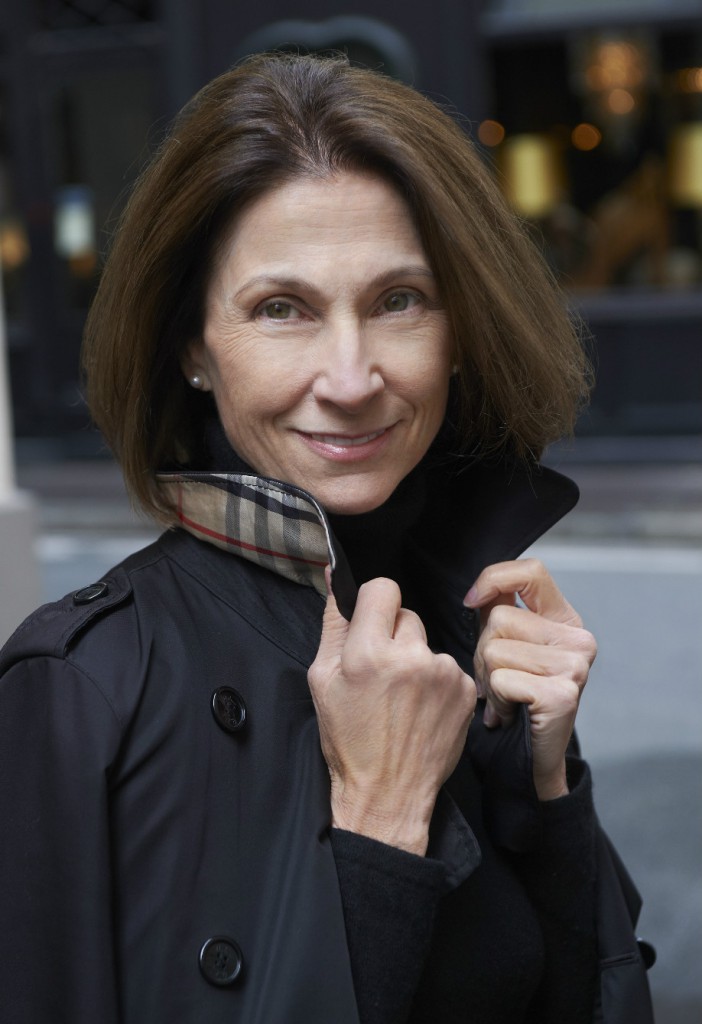 Barbara Redmond, publisher of A Woman's Paris®, is a long-time Francophile and travels to Paris every chance she gets. Her stories about Paris and France have been published in AWP® and republished, with permission, by other blogs and publications. Barbara has presented programs on French fashion and food, and has been a guest speaker for students planning their study abroad. She serves as an advisory board member at the University of Minnesota College of Design and is an active student mentor. Barbara has been recognized for excellence in art by international and national organizations and publications. Prints of her fine art paintings are in collections in Europe and North America and are available for purchase.
You may also enjoy A Woman's Paris® post, French Décor: Mirrors and Versailles, by Canadian writer Philippa Campsie who takes us on a journey of mirrors, from those made on the island of Murano, part of the city of Venice, to the Versailles mirrors which were among the first mirrors to be manufactured in France. A story of secrets, high-stakes, and intrigue. 
French Soap: Savon de Marseille, by writer Lauren Ernt who stumbled upon La Licorne, a storefront soap factory in the heart of Marseille and one of the last authentic manufacturers of the famous "savon de Marseille." Lauren writes about her visit and love of this renowned soap for its purity and restorative properties.
French Indulgence: A perfume of one's own, by Barbara Redmond who writes about her experience in the atelier (workshop) of Master Perfumer Isabelle Burdel, Salon Privé, Cannes, France. Isabelle, a "nose," creates a marvelous alchemy of perfumes of rare and natural essences made-to-measure for each customer. How did Isabelle guess Barbara's choice from the selection of Paris macarons offered (as a test, no doubt), when she arrived at the atelier? Pistache. Powdery-dry and musty smells of the Greek islands' arid winds and briny taste of the sea…
Paris Décor: From spartan to sensational, by Barbara Redmond who explores the world of Parisian Décor from mysterious to minimalist and asks, "Is there a whimsical clash of 19th century formality with 21st century comfort of the 'Style Castaing' known by every Parisienne?" She shares the poetic interiors of Parisian interior decorator Madeleine Castaing, and modernist Eugénia Errázuriz known for the unusual austerity and elegance of her sparse interiors. 
Text copyright ©2012 Barbara Redmond. All rights reserved.
Illustration copyright ©2012 Barbara Redmond. All rights reserved.
barbara@awomansparis.com