French White Wines: Sauternes
03 Friday Dec 2010
Tags
Amanda Hesser, Bordeaux, Bordeaux wine, Botrytis cinerea, Burgundy wines, Cadillac France, Chenin blanc grapes, Côtes de Gascogne, Crémant du Bourgogne Burgundy, foie gras, France, French sparkling wines, French white wine, French wines, Hermès, Loire Valley, Muscadelle, noble rot, Paris, Provence wines, Quarts de Chaume, Rhone wines, Sauternes, Sauvignon blanc, Semillon grape, St. Croix du Mont France, The Essential New York Times Cookbook
Share it
By Jo-Ann Ross and Barbara Redmond
I draped the Hermès scarf across my friend's shoulders and on the run gave it a loose tie and puff as I was rushing to make the train. We had dashed from a restaurant only moments before where we enjoyed flavorful bowls of artichoke and coconut soup and shared stories of French wine, French food and Paris.
Have you tied it so the grapes show? asked my friend, Jo-Ann, walking at a fast clip to her car.
Yes! Quick. Stop. Take a look! I said.
There, at the end of the block I saw a shop window where we could stop to look at Jo-Ann's reflection in the glass wearing her scarf like a Parisienne. This vintage silk Hermès scarf designed for the grape harvest was adorned with clusters of red and clusters of white grapes at its corners. Jo-Ann had found it among her mother's collection of Hermès scarves soon after she had passed away.
The scarf is perfect! How could mother have known that at some point I would be teaching wine classes? said my friend.
When we first met at the Boston launch of Amanda Hesser's new cookbook, The Essential New York Times Cookbook, Jo-Ann said she needed a scarf mentor. She had the perfect scarf to wear during her classes teaching students about French wines. I was wearing an Hermès scarf wrapped at a rather jaunty angle with the knot off my shoulder and its ends pointing in opposite directions. Jo-Ann had chosen the wines for the launch and was guiding the guests' selections as she poured each glass.
I'll teach you to tie your scarf, I said as she poured a delicious red for me, if you will suggest the wines I should serve with foie gras at my holiday party.
Lunch! she said, slipping her card in my hand, call me.
Our lunch date was set for the Organic Garden Café in Beverly, a town north of Boston. As we talked during lunch, I wished I had known
Jo-Ann's mother who wore her scarves Audrey Hepburn style―wrapped around her neck, sticking out of her pockets, or elegantly tied around her head on beauty parlor days. Her mother had been an interior designer and had a keen eye for color and style and, a sharp sense of smell who loved her glass of new world Merlot with one ice cube.
Which French white wine to serve?
During lunch and over the next few days I learned from Jo-Ann the perfect wines to pair with foie gras.
Jo-Ann is a French wine scholar (FWS) and licensed instructor with a master level in Rhone, Provence, and Burgundy wines. She travels extensively throughout the wine producing regions of France, as well as wine producing regions in Italy, Portugal and other countries.
French white wine selections
Special guest contributor,  Jo-Ann Ross for A Woman's Paris

Rather than suggesting a particular brand, I think it is important to suggest the generic type of wine, encouraging friends to seek out and discover their own favorite brands. There are hundreds upon hundreds of brands from which to choose. Served not too chilled, Sauternes are the quintessential pairing for foie gras.
French Sauternes wine ― expensive
Sauternes are so special. They are made from the Sémillon grape, a golden thin skinned varietal, used to make dry and sweet white wines, particularly in France and Australia. Sémillion is the major white grape in the Bordeaux wine regions, and also in Côtes de Gascogne, where it is blended with Sauvignon blanc and Muscadelle.
Sauternes is a French dessert wine with a honey-like nectar consistency and flavor. Made in the Sauternais region in Bordeaux, the wine has a balance of sweetness and a sparkle of acidity with a finish that lingers on the palate. The color is golden yellow and becomes dark as an old copper penny with age.
The Sauternais region is located along the Garonne river and its tributary, Ciron. The area receives early morning fog that lifts to clear skies later in the day, an atmosphere that leads to the development of what is known as "noble rot," or botrytis cinerea, which consumes the water content of the grape, concentrating the sugar in its pulp and causing the grapes to shrivel. The grapes need to be picked by hand with several cullings throughout the harvest season in order to select the fruit that has been infected with noble rot.
In France, sweet white wine production dates to the 17th century. The Dutch traders were the first to develop an interest in white wines and were instrumental in the planting of white grape varieties in the Bordeaux region. By the 18th century the white wines of Bordeaux were internationally known and in the same league as the dessert wines of Germany and Hungary. Among the avid consumers of Sauternes were Thomas Jefferson and George Washington.
French Sauternes wine ― less expensive
The regions of Cadillac and St. Croix du Mont are close to the more highly valued area of Sauternais in Bordeaux. These regions have the same weather conditions and noble rot, but it's all about location, location, location. Since Cadillac and St. Croix are not the original locations of Sauternes, they are regarded as less valuable. The wines are lovely, however, and certainly represent a better value.
French white wine―something different
From the Loire Valley comes the expensive, elegant and somewhat rare, Quarts de Chaume, a highly respected sweet white wine made from Chenin blanc grapes, which are also affected by the noble rot.
French sparkling wines
Sparkling wines from the Champagne region with its cool climate and long growing season are expensive.
A better value are the sparkling wines from the Crémant du Bourgogne region of Burgundy which are still made like champagne, produced using the traditional method, but again it's location, location, location.
French wine, French food, French fashion
Did you really miss the train? Jo-Ann asked, or was that your story embellishment, which you are allowed to do!
I really did miss the train, I said, remember the train pulling out of the station and my remarking, as I opened your car door, that's not my train? It was my train. I hadn't read the schedule correctly.
I assured Jo-Ann that missing the train had nothing to do with draping the scarf around her shoulders, tying it with a loose knot and flaring its edges on the run―or pausing to look at her reflection in the car's rear view mirror before she drove me to the station.
It was a wonderful day. A chance meeting only days before, a newly discovered restaurant in a tucked away neighborhood, and refreshing conversation about French wine, French food and French fashion―we had just added a little bit more of Paris and France to each other's life.
VOCABULARY: French to English translations
Foie gras: Pâté made from duck or goose liver marinated in Cognac.
Merlot: (Old French word for young blackbird.) Red wine grape used for both varietal wines and as a blending grape.
Muscadelle: White wine grape variety.
Noble rot: An atmosphere that leads to the development of what is known as "noble rot," or botrytis cinerea, which consumes the water content of the grape, concentrating the sugar in its pulp and causing the grapes to shrivel.
Parisienne: Female native or resident of Paris.
Sauternes: Sweet white wine made from the Sémillon grape, particularly in France and Australia.
Sémillon: Golden thin skinned varietal of grape used to make Sauternes.
Sauvignon blanc: (French word meaning "wild" and "white".) Green-skinned grape, which originates from the Bordeaux region of France.
Varietal: Wines made primarily from a single grape.
Jo-Ann Ross, founder of J Ross Wine, contributed to the French white wine selections in this story. She is a member of the Society of Wine Educators, French Wine Society and Boston Sommelier Society, among other organizations. Jo-Ann holds a M.A. in Speech Pathology from Temple University, Philadelphia, PA. She is a Diploma Candidate―Advanced Certificate with Merit-2010―Wine and Spirits Education Trust (WSET); French Wine Scholar (FWS); licensed instructor and Certified Specialist of Wine (Society of Wine Educators); and has completed courses at the Napa Wine Education Academy. Jo-Ann and her husband live in Boston. Visit: (Website)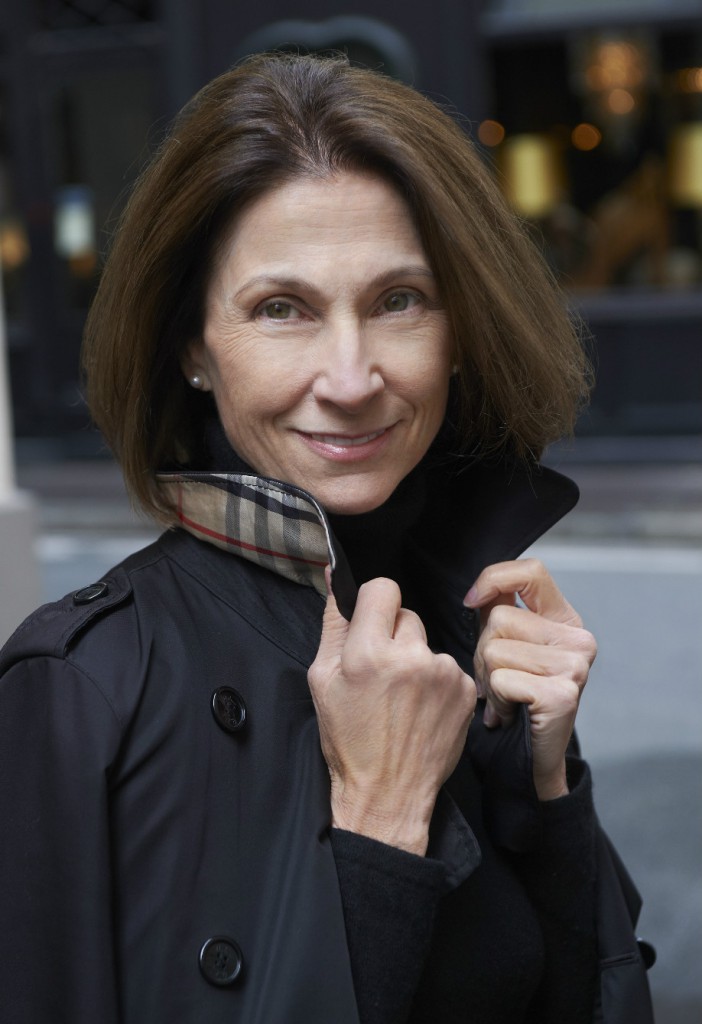 Barbara Redmond, publisher of A Woman's Paris®, is a long-time Francophile and travels to Paris every chance she gets. Her stories about Paris and France have been published in AWP® and republished, with permission, by other blogs and publications. Barbara has presented programs on French fashion and food, and has been a guest speaker for students planning their study abroad. She serves as an advisory board member at the University of Minnesota College of Design and is an active student mentor. Barbara has been recognized for excellence in art by international and national organizations and publications. Prints of her fine art paintings are in collections in Europe and North America and are available for purchase.
You may also enjoy A Woman's Paris® post, French Impressions: Dewey Markham, Jr. from French cuisine to Bordeaux wine. Dewey Markham, Jr., wine scholar and author living in Mérignac, France, writes about his career path from the world of gastronomy to wine. Living in Paris from 1986-1989, he was the director of the French cooking school, L'École de Cuisine La Varenne, where he introduced a wine studies program to the curriculum. Markham, Jr., is author of the book: 1855: A History of the Bordeaux Classification, published in 1997 and winner of the James Beard award for wine book of the year.
French Cuisine: Foie Gras, by French writer Laurence Haxaire who writes: even if foie gras is the star of holiday dinners at the end of the year, it is a traditional dish all year long. There are thousands of ways to serve foie gras: as hors d'oeuvre or entrées. Recipe included for La Terrine de Foie Gras aux Pommes d'Elké (Foie Gras with apples), Foie Gras à la Vapeur (Foie Gras marinated in salt, pepper and cognac, and steamed), and Foie Gras Poêllé (Foie Gras sautéed with a bit of sweet white wine).
Foie Gras: "Fatty Liver" — its name can be deceiving, by Alyssa Glawe, an expatriate living in Grenoble, France.  Alyssa writes about her 'delightful culinary adventure,' trying foie gras for the first time at a friend's holiday party. Foie gras, yet another "French Foods to Try" on her list, follows Alyssa's previous stories about escargot (snails) and des cuisses de grenouille (frogs legs). Recipe included for Terrine of Foie Gras from restaurant Chez le Pèr'Gras, Grenoble, France.
The Veuve Barbe-Nicole Clicquot and other Widowed women entrepreneurs, by Canadian writer Philippa Campsie who tells about the fast track to business independence or indeed, any kind of independence. Two hundred years ago, for many women, this independence was gained through widowhood. The story of Barbe-Nicole Clicquot, better known as Veuve (Widow) Clicquot, was a story that also happened to Louise Pommery, Lily Bollinger, and Mathilde Laurent-Perrier, and a few others. 
Boulangerie Poilâne: A toast to French Breads, by Barbara Redmond who shares her face-to-face encounter with a French baker during her visit to the 18th century ovens of Poilâne in Paris. Could she steal a pinch from the raw, soft-white boule in its proofing basket resting close by? The penetrating aromas of bread; strong, yeasty, and hot… Recipes included for Tartine Chocolat et Poivre (tartine of melted chocolate and black pepper) and La tartine For'bon (tartine of cheeses and ham) from Boulangerie Poilâne. 
Text copyright ©2012 Jo-Ann Ross. All rights reserved.
Text copyright ©2012 Barbara Redmond. All rights reserved.
Illustration copyright ©2012 Barbara Redmond. All rights reserved.
barbara@awomansparis.com