A Storied Scent
13 Tuesday Aug 2013
A Woman's Paris™ in Style
Tags
Chandler Burr, France, French Revolution, Jean-Claude Ellena, Jean-Françoise Houbigant, Lucas Turin, Marie Antoinette, parfum, Parfums Houbigant Paris, Paris, perfume, rue du Faubourg Saint-Honoré, Tania Sanchez, Tilar Mazzeo, Varennes
Share it
By Barbara Redmond
It was the perfume that gave her away, they say. The disguised Marie-Antoinette was recognized by a passerby when her coach was stopped during her attempt to flee to Varennes to escape the French revolutionaries; no one but royalty would have possessed such a resplendent perfume. A scented identity—esprit de corps.
In the habit of perfume, would I, if passing myself off as someone I'm not, do the same? Not concealing the last, unspoken echo of identity. Or could I simply forget my trail of perfumes, powders, and soaps left behind—florals, musks, and jasmine—fragrances spreading widely in their wake, in strength or underscored in subtly?
Jean-Françoise Houbigant (1752-1807), from his shop on rue du Faubourg Saint-Honoré, supplied the French royals and women and men of high society in the custom of perfume and fragrant products. Parfums Houbigant Paris, today, claims on their website: "When in 1793 Marie-Antoinette was executed by guillotine, she carried 3 vials of Houbigant perfume in her corsage to give her strength." [1]  Thinking of a hurried escape, could I not imagine how Marie-Antoinette, awoken in the night by a great mob, would have wrapped herself in some vestige of familiarity and comfort—if the legend is true?
Beside my reading chair are stacked books about perfume by Jean-Claude Ellena, Chandler Burr, Lucas Turin and Tania Sanchez, Tilar Mazzeo, and articles torn from magazines. I read, and this alchemy of raw and synthetic materials becomes more precious: fragrant impressions as well as the arrant stench that becomes for me a rapid hit-and-run. I love the chance encounter of it all. To infuse a tuft of cotton and dab it lightly on the body's pulse points, then knowing to place the moistened tuffet inside my bra. I love knowing to spray a diffusive fragrance in the air and step into it; spray it once more and wave the inside of my wrist into the haze.
But it was with sublime pleasure that the threshold of scent and sensation unfolded and held me captive as I passed the security desk of my condominium after a late afternoon walk along the riverfront, relishing the heat of a cloudless mid-summer day, when I noticed her. Not by sight, but by the suffusive quiet power of her perfume. I recalled her fragrance, familiar from coincidental meetings at the grocer, pharmacy, or our occasional shared espresso at a neighborhood café.
When I first moved into my condominium several years ago, I saw her, barely in view walking out of the elevator. I was rocked by her individual elegance: stylish in a black cashmere cape loosely crossed about her shoulders with the hem sweeping above her knee, black leather pants, and slightly tousled collar-length hair, glossy and rich in its deep red henna. She clipped along with a travel bag pulled behind her and into the waiting taxi. But what she left behind that cold March day was a powdery fragrance of early summer, still reminiscent of spring with its earthy scent—distinctive and beautiful.
It wasn't until many months later when I saw her again, and then again, that I knew she wasn't a guest, but a resident. As was her tendency, she leaned into a gentleman, whom I came to know as her husband, inclined to muted conversation and cloaked in the same fresh and floral air.
With discretion, over a café at a nearby coffee shop, we talked of Paris. Her seventeen years spent there, spanning the 70s and 80s, and the luscious couture fabrics she carried back to the States, still stored in a trunk. And of my yearly visits, skimming the high points, of what Paris has offered me.
But it was a more recent encounter when they came into sight on my way to the elevators that gave me pause. This day, her scent was applied less sparingly than usual and she was steering her husband in a wheelchair on their way outdoors and into the warmth of late afternoon. I watched them from the floor-to-ceiling glass windows near the bank of elevators.
She positioned him in front of the wrought-iron bench where she settled herself, sitting slightly behind him with her knees touching his chair and a hand on his arm, overlooking the gardens and in sight of the passersby on the sidewalk and street beyond the brick gates. I imagined the intimate whisper of her perfume as it encircled them: a wave of sensation—times and places, extraordinary moments and those less remarkable—that permeated and mingled in the humid, warm air, rich with complexity. Her powdery fragrance of summer still reminiscent of springtime: his wife possessing such a magnificent perfume and a feeling that scent can mark, commanding an awareness more penetrating and beautiful. Perfumes, fierce or delicate, a bouquet, rendered sublime. Their quite power, an expectation waiting to surface, to suffuse a storied scent.
[1]
http://www.houbigant-parfum.com/eu_en/the-house-of-houbigant.html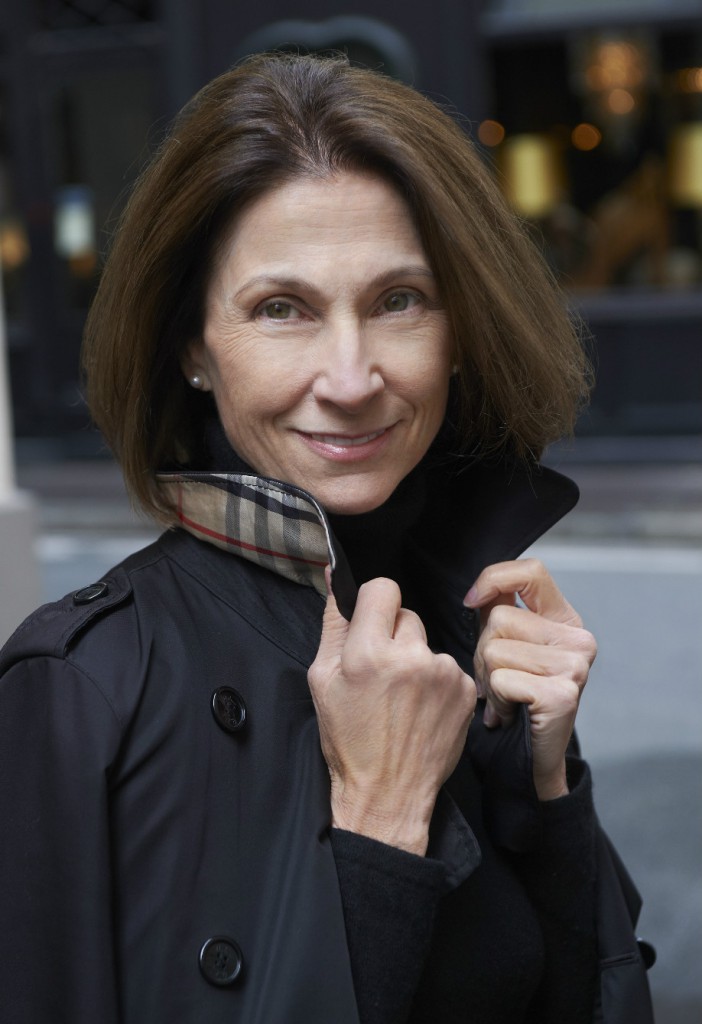 Barbara Redmond, publisher of A Woman's Paris®, is a long-time Francophile and travels to Paris every chance she gets. Her stories about Paris and France have been published in AWP® and republished, with permission, by other blogs and publications. Barbara has presented programs on French fashion and food, and has been a guest speaker for students planning their study abroad. She serves as an advisory board member at the University of Minnesota College of Design and is an active student mentor. Barbara has been recognized for excellence in art by international and national organizations and publications. Prints of her fine art paintings are in collections in Europe and North America and are available for purchase.
You may also enjoy A Woman's Paris® post, "Fatale: How French Women Do It" – Perfume that rocks the room, peeks at the mysterious ways Frenchwomen manage to appear sexy, smart and recklessly chic from the book Fatale: How French Women Do It by Edith Kunz (used by permission). Includes are tips for applying fragrance and a list of 18 key pulse points to consider.
Beauty Confessions from a Globe-trotting Parisienne. Parisienne Bénédicte Mahé shares a French woman's approach to beauty and makeup; and how the relationship Americans have with beauty is very different from that of the French. Including her list of Beauty Resources in Paris and a vocabulary of French to English translations. (French)
Perfume: discovering the perfect luxury experience, by Andrea Johnson who shares tips on finding the right fragrance, which is not always easy. A biochemist and former fragrance sales associate, Andrea writes about choosing a fragrance that reflects your personality and drawing people in with a scent. 
French Indulgence: A perfume of one's own, by Barbara Redmond who writes about her experience in the atelier (workshop) of Master Perfumer Isabelle Burdel, Salon Privé, Cannes, France. Isabelle, a "nose," creates a marvelous alchemy of perfumes of rare and natural essences made-to-measure for each customer. How did Isabelle guess Barbara's choice from the selection of Paris macarons offered (as a test, no doubt), when she arrived at the atelier? Pistache. Powdery-dry and musty smells of the Greek islands' arid winds and briny taste of the sea…
French Soap: Savon de Marseille, by writer Lauren Ernt who stumbled upon La Licorne, a storefront soap factory in the heart of Marseille and one of the last authentic manufacturers of the famous "savon de Marseille." Lauren writes about her visit and love of this renowned soap for its purity and restorative properties.
Text copyright ©2013 Barbara Redmond. All rights reserved.
Illustration copyright ©2013 Aubree Eisenwinter. All rights reserved.
Illustration copyright ©2013 Barbara Redmond. All rights reserved.
barbara@awomansparis.co