French Impressions: Frédérique Veysset's take on the fashion world and impulse photography
05 Tuesday Nov 2013
Tags
Alain Souchon, Allure magazine, Charlotte Gainsbourg, ELLE magazine, Frédérique Veysset French photographer, Glamour magazine, Madame Figaro magazine, Mademoiselle magazine, Marie Claire magazine, Paris Street Style: A Guide to Effortless Chic Isabelle Thomas Frederique Veysset, Patrick Bruel, Rolling Stone magazine, secrets d'élégance masculine Isabelle Thomas Frédérique Veysset, Vanity Fair USA Italia, You're So French Men, You're so French: A Guide to Effortless Chic Frederique Veysset Isabelle Thomas
Share it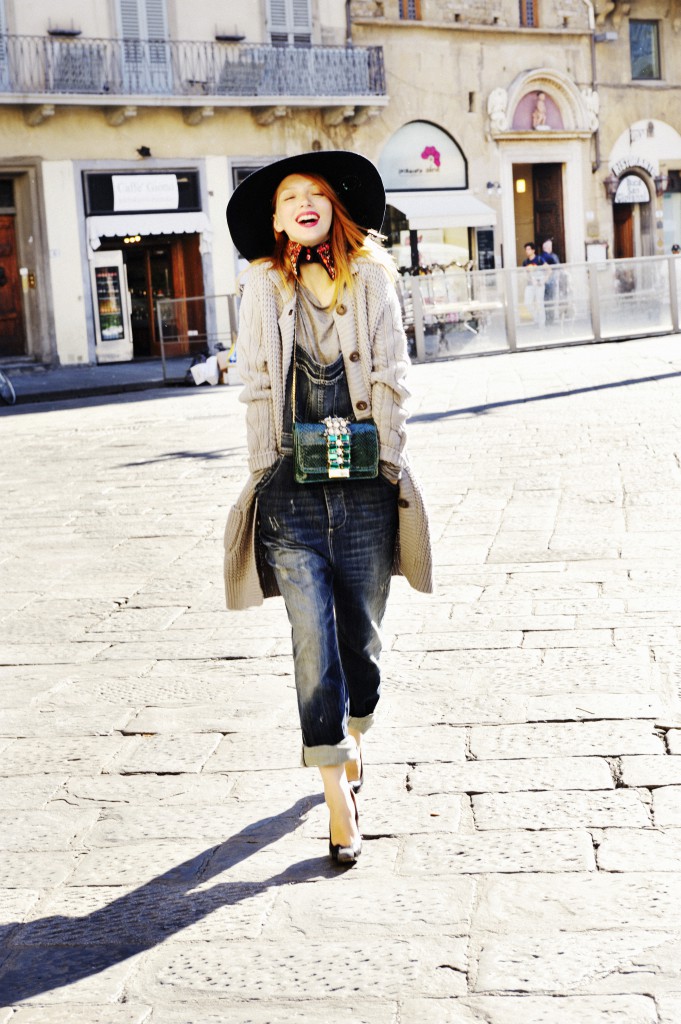 Frédérique Veysset's fashion photography has appeared in Vanity Fair USA, Vanity Fair Italia, Mademoiselle, Rolling Stone, Allure, Marie Claire, Glamour, ELLE, Grazia Italia, Vogue Homme International, and Madame Figaro, among other magazines and publications. During Frédérique's career, from her home in Paris to the US, Italy and throughout Europe, she has worked with international stars Emmanuelle Seigner, Charlotte Gainsbourg, Monica Bellucci, Alice Taglioni, Virginie Ledoyen, Dennis Hopper, and Vincent Cassel, Frédérique has collaborated on album covers, books, and many other projects with recording artists Alain Souchon, Patrick Bruel, Vanessa Paradis, Gerald de Palmas, Marc Lavoine, Florent Pagny, and Etienne Daho. She is co-author of You're so French: A Guide to Effortless Chic, a fashion handbook written in the spirit of the times, which describes the "French touch," a singular manner of living fashion, at once elegant and spontaneous (La Martinière, September 2012, translated into 7 languages).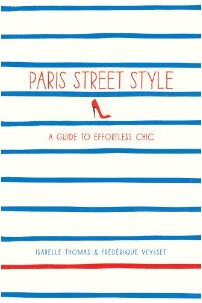 The book lays out a portrait of elegance "à la française" and responds to questions from women eager for advice on how to follow trends without looking like everyone else, how to play with fashion, and how to indulge themselves. Paris Street Style: A Guide to Effortless Chic by Isabelle Thomas and Frédérique Veysset, was also released in 2012 (La Martinière). A volume dedicated to men You're So French Men, Secrets d'élégance masculine, by the same authors (La Martinière), was released in 2013, in France.
 Frédérique Veysset resides in Paris. For additional information, visit: (Website) (FaceBook) (Blog) (Boutique)
"Starring both fashion icons and anonymous women met in the streets, and richly illustrated by photos and hand-drawn illustrations, Paris Street Style is an inspirational fashion bible that will allow you, no matter where you are from, to cultivate an everyday style of timeless glamour, a careless, easy chic." — Votre Style Français
PHOTOGRAPHY
AWP: You are a fashion photographer both as an art form and for commercial endeavors. How did this come about?
FV: It was my dream as a child.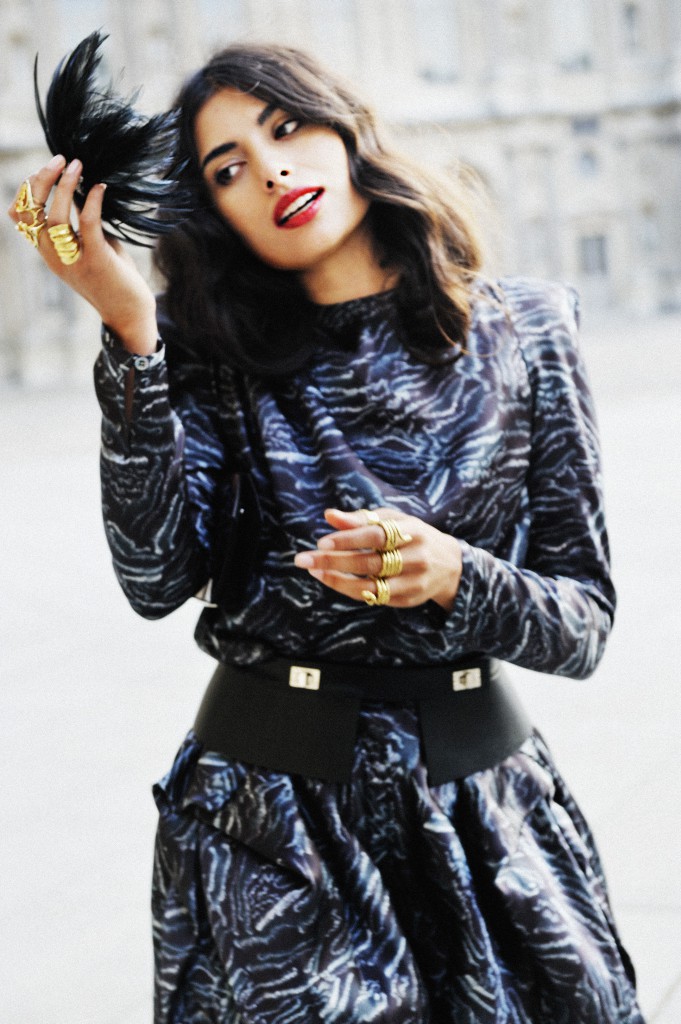 AWP: Sense of place is central in your photography and treated often like a character. You take the viewer on a fascinating journey through many landscapes: inside buildings, in the streets, houses of couture, actors and singers, artists, models. What are the different things that motivate you when you are directing a photo shoot?
FV: Instinct. I choose a place and then I let my intuition drive the shooting. Photography, for me, is not an intellectual action, but an impulsive one.
AWP: What is it like to collaborate with fashion models, artists, musicians, couture houses, and magazines?
FV: It is fun and exciting most of the time. It all depends on the personalities of the people you are working with. The mood, the environment matters a lot!
AWP: As a fashion photographer, you have great insights into the body, how it moves, and how it communicates – qualities that run throughout your art form. What is it about photography, particularly fashion photography that delights the eye and brings us such satisfaction?
FV: Grace, I imagine, something imperceptible. Why do you love a picture? It is difficult to say. Why are you in love with somebody? That, too, is a difficult question to answer… It is the same with art; there is no reason just a feeling, an emotion.
AWP: When you started shooting fashion photography, did you have a sense of what you wanted to do differently from other artists whose work you had seen? 
FV: No, not really, I was not self-confident enough. In my opinion, the work of other photographers was always better than mine. It took time for me to dare, taking at first very simple photos.
AWP: Tell us something that we as an audience probably don't know about fashion photography – behind-the-scenes details, the 'staging,' the 'assignment script,' the 'models,' etc.
FV: It is not an easy job to be a very good model. It is a very serious work. You have to bring inspiration to the team; you must be able to express emotions without speaking. The fashion world is a tough, with huge egos and selfishness.
AWP: The essence of photography, particularly in the fashion sector, lies in the subtle interplay between language and poetry, fine distinctions that touch the human spirit with images, sentiments, emotions, and rhythms. Why is this form of expression significant, especially today?
FV: An image is easier and stronger way to catch attention. The public is lazy and easy to seduce. Porn and vulgarity is everywhere. Huge, famous brands use these sorts of images to sell. In our world, I don't see a lot of poetry anymore. Do you?
AWP: Can you talk about your process as an artist?
FV: I don't see myself as an artist. I am a rebellious person: a rebel to the codes "Bourgeois," especially. I think that my way of life is more "artistic" than my work. But maybe that is the perfect definition of being an artist!
AWP: You've created commercial photo shots for Vanity Fair, Mademoiselle, Allure, Marie Claire, Glamour, ELLE, Grazia, and Madame Figaro, who are famous for dressing up royalty, celebrities, and high-society women. What was that experience like?
FV: You know, I really don't care about meeting people who are famous and rich: I prefer to meet people who are interesting and nice. The fashion world is a fake world—a fantasy—you cannot build your life around it. Books, magazines, and media are a part of my life, not all of my life.
AWP: What inspired you toward a career as an artist: a career so dependent on images and the ability to communicate? 
FV: Freedom, I guess—the liberty to create, to live.
AWP: As an artist, do you keep a journal? Is there the temptation to preserve what you've experienced?
FV: I keep nothing. I am not like Marlene Dietrich who transformed her home as a museum for posterity.
PERSONAL STYLE
AWP: Do Parisians dress well all of the time? How do you describe their understated elegance?
FV: No, most of them are not well dressed at all. Most all of the well dressed are living in Saint-Germain-des-prés. Most French women know instinctively how to mix new stuff with old. It is in our genes. We maintain and take care of our wardrobe; it is an old bourgeois reflex.
AWP: What do you think is a woman's greatest asset? What is the second?
FV: A smile and a strong personality.
AWP: What is the most valuable thing she has to work with?
FV: Intelligence.
AWP: How do you define style? How do you express your own style?
FV: It is difficult to define style; the way you dress is a language. I guess my style is sober, a bit androgynous. I love quality. Less is the more, I would say, to define my own style.
AWP: What modern trend do you love the most?
FV: Jeans for women, I love pants. I hate dresses or skirts.
AWP: Describe your own "Paris."
FV: My own Paris is a fantasy. I live near the Eiffel Tower, in the middle of the myth.
AWP: Tell us something we don't know about Paris – it's style, food or culture.
FV: Do you know that the hugely successful song My Way is a very famous French song? Claude François and Jacques Revaux composed the song Comme d'habitude, in 1967 with lyrics by Claude François and Gilles Thibault. Paul Anka discovered it when he came to Paris for a show and, as he loved it, he decided to translate it to lyrics and to sing it…before Frank Sinatra.
AWP:  Name the single book or movie, work of art or music, fashion or cuisine that has inspired you.
FV: When I was a teenage I was crazy about Cary Grant, Gene Tierney, Audrey Hepburn, Frances Farmer, Fred Astaire, and American Hollywood movies of the 1940s and 50s, which influenced me a lot.
AWP:  What is the latest book you read? Would you recommend it?
FV: The Custom of the Country is a 1913 novel by Edith Wharton. It takes place in New York City, Italy, and France.
AWP: Your passion for life is extraordinary. What's next? 
FV: I'm working on a new project (http://www.dandybox.com), a great website for elegant men.
You may also enjoy A Woman's Paris® post Photo-ready in Paris: not what you might expect. Barbara Redmond takes you from Café de Flore to rue Bonaparte to Place de Furstenberg in Paris as fashion photographer and author Frédérique Veysset's Nikon clicked frame after frame, shooting faster and a lot, in the action without posing. Fixing on a place and time that was Paris.
French Impressions: Isabelle Thomas and spirit of French fashion and personal style. Isabelle Thomas, personal stylist and personal shopper, is the author of Paris Street Style: A Guide to Effortless Chic and a volume dedicated to men—You're So French Men, Secrets d'élegance masculine. Isabelle helps people who want to present a good image of themselves and cultivate a personal style, to learn how to show themselves off, and to take the best of trends. (French)
French Impressions: Body, space and time are Angelin Preljocaj's tools of dance. With many award-winning choreographies behind him, in 2010, French choreographer and artistic director of Ballet Preljocaj, Angelin Preljocaj was invited to produce one of his existing choreographies with dancers from the Bolshoi. This collaborative opportunity joined 10 Bolshoi dancers and 10 dancers from his own company to create his newest work And then, one thousand years of peace. 
French Impressions: Valentin Petit on multimedia, the artistic process and the sensory experience. Valentin Petit, French cinema director and designer working in various multimedia, particularly music, fashion, and the extreme-sport sector, shares the inspirations behind his work. 
"Fatale: How French Women Do It" – Perfume that rocks the room, peeks at the mysterious ways Frenchwomen manage to appear sexy, smart and recklessly chic from the book Fatale: How French Women Do It by Edith Kunz (used by permission). Includes are tips for applying fragrance and a list of 18 key pulse points to consider. 
Children fashionistas: Why French children dress better than you do. French au pair Alyssa Glawe tells that a child's clothes in France are more than just something to cover the body. "It's safe to say that, French parents would never put an item of clothing on their child that they would not wear themselves," she writes "Comfort is important, but in all truth, it's really about the fashion." Including a list of children's labels and websites. 
Ballet Flats in Paris: And God made Repetto, by Barbara Redmond who shares what she got from a pair of flats purchased in a ballet store in Paris; a feline, natural style from the toes up, a simple pair of shoes that transformed her whole look. Including the vimeos "Pas de Deux Coda," by Opening Ceremony and "Repetto," by Repetto, Paris. (French)
A Woman's Paris — Elegance, Culture and Joie de Vivre
We are captivated by women and men, like you, who use their discipline, wit and resourcefulness to make their own way and who excel at what the French call joie de vivre or "the art of living." We stand in awe of what you fill into your lives. Free spirits who inspire both admiration and confidence.
Fashion is not something that exists in dresses only. Fashion is in the sky, in the street, fashion has to do with ideas, the way we live, what is happening. — Coco Chanel (1883 – 1971)
Text copyright ©2013 Frédérique Veysset. All rights reserved.
Photography copyright ©2013 Frédérique Veysset. All rights reserved.
Illustrations copyright ©Barbara Redmond. All rights reserved.
barbara@awomansparis.com