The old bourgeois reflex: mixing new stuff with old
26 Tuesday Nov 2013
A Woman's Paris™ in Style
Tags
Art of the Trench Scott Schuman, avenue Montaigne Paris, Azzedine Alaïa, Balenciaga, BCBG Paris style, Bill Cunningham New York Times, Bohemian fashion style, Chanel, Dior, France, French bourgeois, French handbag, Galeries Lafayette Paris, Hermès Birkin bag, Hermès Kelly bag, Jean-Paul Gaultier, Judith Leiber handbag, Longchamp Hobo bag, Longchamp Le Pliage tote, Mark Cross Large Grace Trunk bag, New York Fashion Week, Paris, Paris fashion, Paris Fashion Week, Scott Schuman The Sartorialist, St. John's apparel, St. Laurent, une femme d'un certain age, Vanessa Bruno Cabas tote
Share it
By Barbara Redmond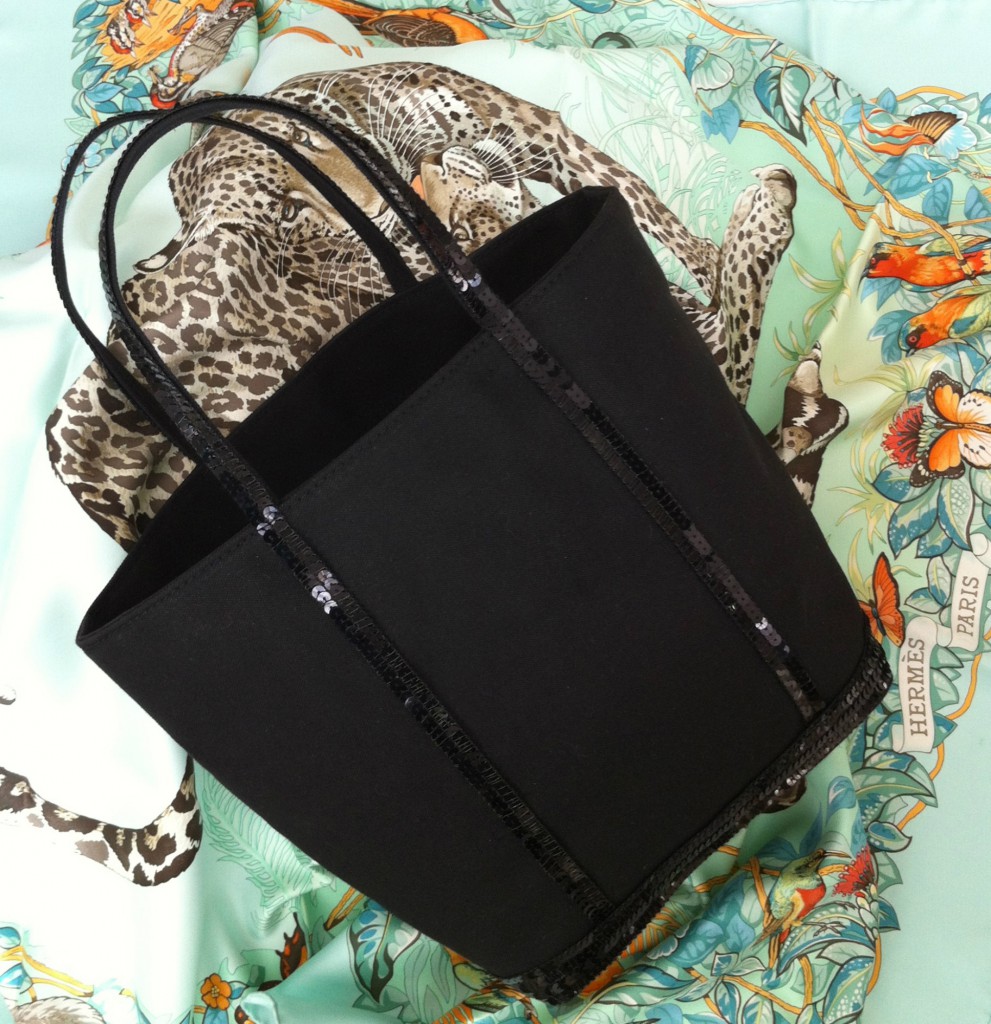 Waves of de rigueur Parisians shift in the breeze, each like cat-paws on the surface of the ocean, seen, now past.
Not anywhere I've traveled have I known fashion so briskly passé than on the streets of Paris. Once, Paris was awash of red pants on the chicest of chic: reddish-blue crimsons to Nantucket reds, skimming the cobblestone streets and Haussmann boulevards. A wave of fashion, from Left Bank to Right, crisscrossing the Seine, lasting ten days, or less, before fading away. A second wave of au courant tourists and French bourgeois, from the young to the old, who sometimes fall short of the real thing, a ripple of faux. Silk quilted parkas with hoods trimmed in mink, Wayfarer sunglasses with contrasting primaries or tone-on-tone, rubber boots in a palette that rivals that of Monet, full Brogues in metallic silver, copper and gold… Chic, for a while.
Who wouldn't love to be Bill Cunningham, introducing American audiences to Azzedine Alaïa and Jean-Paul Gaultier, making his career photographing everyday people and fashion personalities, from the sidewalks of New York to the streets and boulevards of Paris during Fashion Week for the New York Times? Shooting spotted leopard-print outfits one week and inky-blacks the next. Or Scott Schuman, who carries a digital camera and shoots in a style that inspires dialogue about the world of fashion in his blog The Sartorialist, capturing Fashion Week in Paris, Manhattan, and engaging social media users with shots from around the world celebrating the "Art of the Trench?" To tap a bevy of individuality gathered close to the street.
It's the one little gesture that makes a look, I think. Elegance begins with the life of the mind, bringing a history and culture into a look of one's own, but it's that one little thing that tells the story: a reclaimed basic from the back of the closet or quirky trompe-l'œil accessory diverted and re-imagined from its original use. Often, I clip back a loose lock of hair with two vintage earrings or fasten pearl studs through one wrist of a black long-sleeved knit sweater or jersey top. I love the understated elegance and surprise of it all. "It seems most French women know instinctively how to mix new stuff with old. It's in our genes," says my Parisienne friend Frédérique. "We keep our wardrobe. It's an old bourgeois reflex."
But what's this? A legendary French handbag that's been toted through the streets of Paris and Tokyo for more than two decades that I'm just now seeing for the first time? Outside of schoolyards, offices, sidewalk cafés and bars, train stations, museums, shops, I notice this bag which slips effortlessly from day to night. It's the minutiae of my everyday life to follow the street trends from Paris, Milan, and London to New York, or the seasonal couture collections of Balenciaga, Chanel, Dior, or St. Laurent, but I do love style. Paris street style, in fact, with its rigor and urgency to dress as prescribed by the fashion culture of an exact moment in time. It was this indispensable tote for a wallet and coins, mobile phone, books, a pen and paper, cosmetics and jewelry, a hairbrush, or shoes that was brought to my attention by my Parisian friend Isabelle as we shopped at Galeries Lafayette in Paris early this September. I knew the Hermès Birkin bag (1984) and Kelly bag (1935), long-standing classics carried by actresses, socialites, and other celebrities. My daytime bag for years has been Longchamp's legendary Le Pliage tote and Hobo bag, carried by nearly half the women in Paris, or so it seems. But the Vanessa Bruno canvas-and-sequin Cabas tote has held its celebrity for more than two decades and owns a status that fits the "cult of contagion" so popular when a bag sells itself.
During our walk through Galeries Lafayette on boulevard Haussmann, Isabelle stopped abruptly and pointed at the Vanessa Bruno display of Cabas totes. "That bag has caused a multitude of arguments and angst in our home. Our three daughters won't settle until we buy them each one," she said to Mollie, Jean, Mimi and me as we stopped beside her. "I've bought them linen bags and sequins to make their own," she continued. (Mollie has five sons and Mimi is Jean's five-year-old daughter. I have daughters. I knew where DIY with three linen totes and rolls of sequins might lead…)
The Cabas is a simple, casual, definitely a BGCG (bon chic bon genre, a style of Parisian elegance) and le look intello (a style that adheres to the intellectual, androgynous flair) for the young woman or une femme d'un certain age who wants to add a touch of Bohemian chic to her Paris style. I bought the smallest black canvas with black sequin Cabas tote with its embossed leather made-in-France label sewn on the inside pocket near a tricolour grosgrain ribbon of blue, white, red. The little black Cabas is the perfect casual bag for evening, when a minaudière is too elegant or my Judith Leiber early 1960s handbag is too vintage to match my mood. My diminutive Cabas holds nothing more than a small wallet, smaller cosmetic bag, keychain, and the supplest leather Repetto ballet slippers (preferably, size 37).
I'm the second wave, with my canvas-and-sequin Cabas tote, now almost a quarter century after it was first seen on the streets of Paris. The real thing—here today, here tomorrow—still chic, at least for a while. My Cabas purchase still hasn't left its clear plastic sleeve, packaged with care in Paris. As my outfit calls for that one little gesture that will make a look, I'll remove it from the shelf where it sits between two vintage bags: the black Judith Leiber handbag and the Mark Cross Large Grace Trunk bag. Who knows what I might pierce through its canvas for a look of my own: a rhinestone broach, a stiff-grosgrain bow from an old St. John's knit, a Chanel accessory I found lost in the dust on avenue Montaigne in Paris. Or, original, just as I bought, mixing new stuff with old.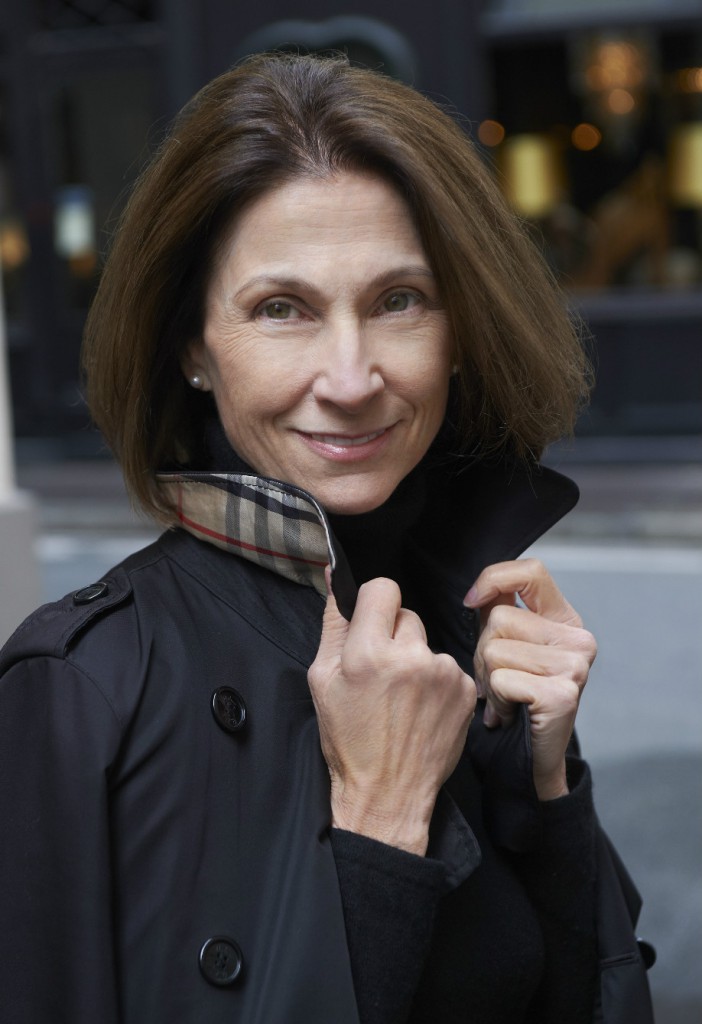 Barbara Redmond, publisher of A Woman's Paris®, is a long-time Francophile and travels to Paris every chance she gets. Her stories about Paris and France have been published in AWP® and republished, with permission, by other blogs and publications. Barbara has presented programs on French fashion and food, and has been a guest speaker for students planning their study abroad. She serves as an advisory board member at the University of Minnesota College of Design and is an active student mentor. Barbara has been recognized for excellence in art by international and national organizations and publications. Prints of her fine art paintings are in collections in Europe and North America and are available for purchase.
You may also enjoy A Woman's Paris® post, Frédérique Veysset's take on the fashion world and impulse photography. Frédérique Veysset, Parisian fashion photographer, shares behind-the-scenes details about the world of fashion photography. She is coauthor of You're So French: A Guide to Effortless Chic, a fashion handbook which describes the "French touch," and Paris Street Style: A Guide to Effortless Chic by Isabelle Thomas and Frédérique Veysset, which were both released in 2012. A volume dedicated to men You're So French Men, Secrets d'élégance masculine, by the same authors, was released in 2013, in France.
French Impressions: Isabelle Thomas and spirit of French fashion and personal style. Isabelle Thomas, personal stylist and personal shopper, is the author of Paris Street Style: A Guide to Effortless Chic and a volume dedicated to men––You're So French Men, Secrets d'élegance masculine. Isabelle helps people who want to present a good image of themselves and cultivate a personal style, to learn how to show themselves off, and to take the best of trends. (French)
Fashion and Paris… exhibitions of the future of fashion? Frenchwoman Bénédicte Mahé writes about 2013 witnessing a trend in Paris: mixing culture and fashion, and the three major fashion exhibitions in Paris showing an evident turn toward the past, from ancient garments to the diffusion of fashion. (French)
"Fatale: How French Women Do It" – Perfume that rocks the room, peeks at the mysterious ways Frenchwomen manage to appear sexy, smart and recklessly chic from the book Fatale: How French Women Do It by Edith Kunz (used by permission). Includes are tips for applying fragrance and a list of 18 key pulse points to consider.
Ballet Flats in Paris: And God made Repetto, by Barbara Redmond who shares what she got from a pair of flats purchased in a ballet store in Paris; a feline, natural style from the toes up, a simple pair of shoes that transformed her whole look. Including the vimeos "Pas de Deux Coda," by Opening Ceremony and "Repetto," by Repetto, Paris. (French)
Text copyright ©2013 Barbara Redmond. All rights reserved.
Illustration copyright ©2013 Barbara Redmond. All rights reserved.
barbara@awomansparis.co