Travel Diaries: "To Catch a Thief" on the Côte d'Azur
15 Wednesday Jan 2014
Tags
Baie du Soleil Menton France, Bar-sur-Loup France, Cannes Film Festival jewelry heist, Côte d'Azur, Diana Vreeland, Elsa Plague Privée Menton France, France, French Riviera, Hotel Prince de Galles Menton France, Italy, jewelry, jewelry heist Cannes France 2013, jewelry thief, La Provence, Maritime Alps, Menton France, Nice France, Paris, Paris Match, Princes of Monaco, Promenade du Soleil Menton France, Random House, Tender is the Night by FScott Fitzgerald, The New Yorker, To Catch a Theif by David Dodge, To Catch a Theif film Grace Kelly Cary Grant, To Catch a Thief Alfred Hitchcock
Share it
By Barbara Redmond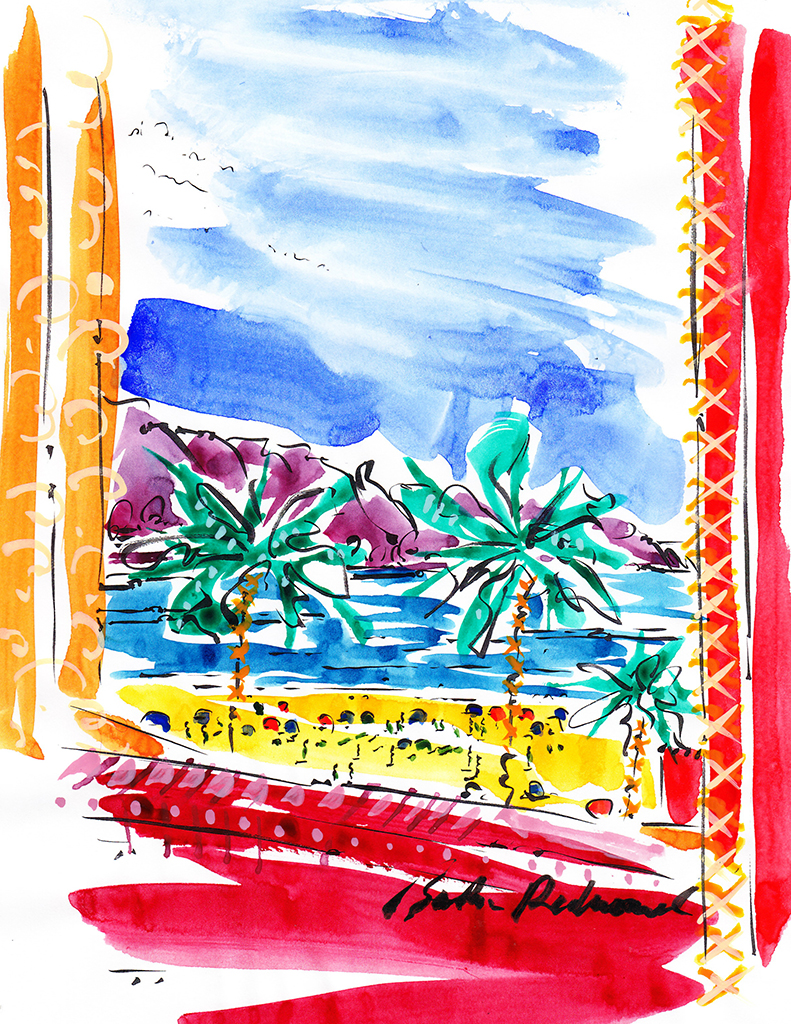 The woman was tense, yet I expected her to be. I have a tendency to the same habits in crowds. Raising her left hand to the hairline at the nape of her neck she brushed the gemstones suspended from her earlobes—first one, and then the other. As she touched the second earring, and with a stroke from the back of her thumb, she turned the diamonds on her ring finger and pinky into her palm in the make-believe act of smoothing her hair. She followed the shoulder strap of her bag with her right hand, letting it rest at her hip, as if creating a continuous transition in musical pitch on a string, skillfully turning the watch face encircling her left wrist one-hundred eighty-degrees from its original spot. Expensive gold bangles and chain bracelets slid on her wrist: heavy-duty bling. Story-telling jewels. A woman, with a keep-your-distance air, importing principles of order and ethics, stepping into the arrival lounge where I waited. Had she left behind her earlier confidence in fellow passengers, mostly Americans, from whom her family withdrew at the baggage carrousels, I wondered?
It was the last week of August. The jewelry heist on the Côte d'Azur, the third since May, was still front-page news in the tabloids and French media. On July 31, CNN was reporting: "… 'ex-jewel thief says it was a pro job. Investigators were looking at the weekend theft of close to $138 million from the French resort city of Cannes,' the prosecutor's office in nearby Grasse said, 'following two major jewel heists this year during the Cannes Film Festival in May.'" Was she making ready for petty thieves in the middle of a crowd or "le milieu," the French underworld? I puzzled. Suspicious characters, moving shapes exposed against a tangle of passengers arriving from everywhere, and those who've come to collect them, twisted together in a confused mass. Crimes of opportunity or a heist, whichever, she seemed of a sort for whom insurance agents would rally—and from whom legal counsel would aim to collect.
Courteous, but without making contact, she surged into the crowd. Ashen beneath the blush on her cheeks, she sidestepped through the crowd, quickly escaping the stale smell of alcohol, sweat and perfume, and what goes on beyond her notice. Followed by her husband and children who were, in turn, followed by a porter who handled the luggage and kept an eye on the boys. Heading toward a steward in ensigned-blazer, white flannels and cap, she smiled. He held no card or white-market board announcing a name. Now coupled in her husband's arm, I watched the trace of her fingertips along the strands of pearls she wore at her neck. She was striking by contrast in her cotton blouse and lush emerald pants matched against the midnight-blue blazer, sport-striped shirt, and heavy horn-rimmed glasses of her husband. Outside of their youth, it would be difficult to distinguish between father and the sons, exhibiting a subculture of mannerism and dress: well educated, well connected. The steward's uniformed carrier came up behind them, taking control of their monogrammed luggage and care of the boys.
I had arrived early from Bar-sur-Loup in the hills above Nice, having come from Paris days before. Free from fatigue, I enjoyed melting into the crowd to wait for the late morning flight from NYC-Kennedy. A crowd who had come, like me, to indulge in the sea and glitter by night.
Visible in the thick light behind the glass, the young woman's silhouette was as familiar to me as my own. From a loosely twisted-up knot at the back of her head fell luxuriant quantities of glossy, reddish-brown hair, uncomplicated wisps in an impressionist manner framed around an easy, American Midwest smile.
The young woman swept into the crowd of travelers: passengers, easily identified by their sleepless gaze, dark circles or makeup brushed over mascara smears, kissing, quarreling, nervous and desperate to have a good time. A patchwork of the lightest pinkish-white tones to the darkest cocoa-colored brown bodies; a merry-go-round of candy pinks, jade, citrus, coral and intense, extravagant blues in leathers and cloth. Giant floral prints, palettes of white and black, neon-inks—colors and patterns not meant to live together—spotted, blurred, layered in cottons and silks. Embroidered wraparound cloths made of flax, buff-colored hemp, or white, silky Ramie that rustle alongside retro modernity: sultry dresses and eyewear vaguely reminiscent of middle-last-century roots. Men who saunter and sway behind dark glasses wearing shirts pulled tight to the chest, beautiful fabrics and lean leather shoes. Women in Missoni knits and Pucci jerseys, and feminine, gossamer silks affecting a practiced nonchalance, indifferent to those who pass by. Men in pointed-toe slippers and embroidered traditional dress accompanied by women in loose-fitting boubous and head wraps, tied in a bow at the front. Jutti flats and gold beaded slippers, ballet flats, boat-shoes and flip-flops. Marinière stripes, some, more common in towns of the north.
The young woman walked through the sounds of heels clicking, dodging flanêurs who moved around obstacles and gawkers who abruptly stopped in their paths, condensing Paris' twenty into arrondissements into one boulevard: small encounters, a flirtive glance. Cultures that influence collections from Paris that, in turn, take their inspiration from the street.
A long cardigan was slung across the shoulders of the woman's tall, girlish frame, catching the air behind her as she walked, now and then revealing the saddle-tan handbag she carried in the crook of her arm. On her wrist was a bracelet in sterling and a knot-hinged bangle she's rarely without. Look at the simplicity of that white cotton shirt and trim, well-fitted jeans…an economy of style and a purposeful stride, I thought to myself. Pulled from behind was her half-empty suitcase, which I knew was as light as a feather for goods she'd schlep back to the States; mostly hers, and some mine. Her face, with just a dusting of powder, drew closer to mine, and a faint scent of citrus wafted up as her hair shifted in place. Taller than me, she leaned closer for a kiss on one cheek, then the other and whispered, Hi, mom.
The mass began to unravel, mostly because of the armed guards who combed through the crowd, weaving past monitors announcing arrivals and departures toward the white-hot haze beyond the exterior doors, hungry, like we were, for a taste of the sea.
Turning our backs to the violet-blue Maritime Alps that plunge sharply down to the sea, we left the mango-pink Italiannate façade of our hotel on the Promenade du Soleil that dominates the west end of the road and entrance to the city of Menton. The Hôtel Prince de Galles, a former barracks for the carabiniere of the princes of Monaco and a stone's throw from the Palais Carnolès, with its uninterrupted view of the Côte from the Italian border to the east as far as Monaco to the west. Past an east breeze rustling palm trees, Cyprus, Bougainvillia, and dark, plum-colored foliage, we walked to the sea taking with us only what we could stuff in a tote: lotions, magazines, sketchpads and books.
Mom, she said.
I stretched, then pulled the shielding brim of my hat far enough away from my eyes to focus on the silhouette above me. The smell of sun block from under my hat, masking the scents of perfume and hair, gave way to the briny tang of air suspended under the umbrella, caught temporarily, in its concave space and quickly replaced with a waft of grilled figs, Prosciutto and wine. I blinked, adjusting to the intense, midday sun and the soft, black hat outlined against the deep blue and white stripe canvas. The last sound I remembered was the clink of ice against a glass. Ice, a rare sound and taste when I first started coming to Europe—mostly, maybe still, reserved for Americans. Still, the sound of her voice cut through the subtlest of tones, imprinted, no doubt, in my psyche, and washed above the yammer of the sea.
She held out a book I hadn't packed in the tote. A hardcover, hardbound book; its half-and-half covers, a tawny paper overlap, vaguely resembling cloth, printed a slate-gray tartan pattern revealing nothing about what was inside. The copper-foiled cover printed bottom-to-top on the spine, a title read only by tilting my head to the left, was the only visible information about the hardback. I thumbed through its thick, Manila-colored pages; signatures of paper stitched or glued in the spine.
"… He would not have given her a second thought except that caution made him observant, and she was clearly out of place on a rattletrap Route Nationale bus. She was dressed for the evening; a long gown, fragile, spike-heeled slippers, a fur wrap. He knew enough about furs to guess that the price of her wrap alone would buy an expensive car and pay the salary of a man to drive her wherever she wanted to go. She was one of a type he knew well, had made it his business to know. Girls of her class did not ride buses."
To Catch A Thief, a first printed edition, she said, it's perfect, don't you think? I agreed, as she laid back into the chaise lounge and settled into an armful of periodicals: The New Yorker, Paris-Match, and La Provence, among others. We read. Lulled by the sounds of the waves beneath the Elsa Plague Privée, a private beach that lay across the promenade overlooking the Baie du Soleil, not more than 500 yards across the road from the our hotel. We read. Until the professeur de natation was folding the last beach umbrella. Until the cement platform above the water that dropped down to the sea was deserted by guests. Next year I'll bring a first edition of Fitzgerald's Tender is the Night, if I can afford it, I said, and if not, its equivalent in dime-store pulp.
The book, her gift to me, now sits on my bedside stand. At the right slant, beneath the light from my lamp, is visible a faint smudge of sun-oil fingerprints: hers and mine.
To Catch A Thief, by David Dodge. Published in New York by Random House, 1951.
Where would fashion be without literature? — Diana Vreeland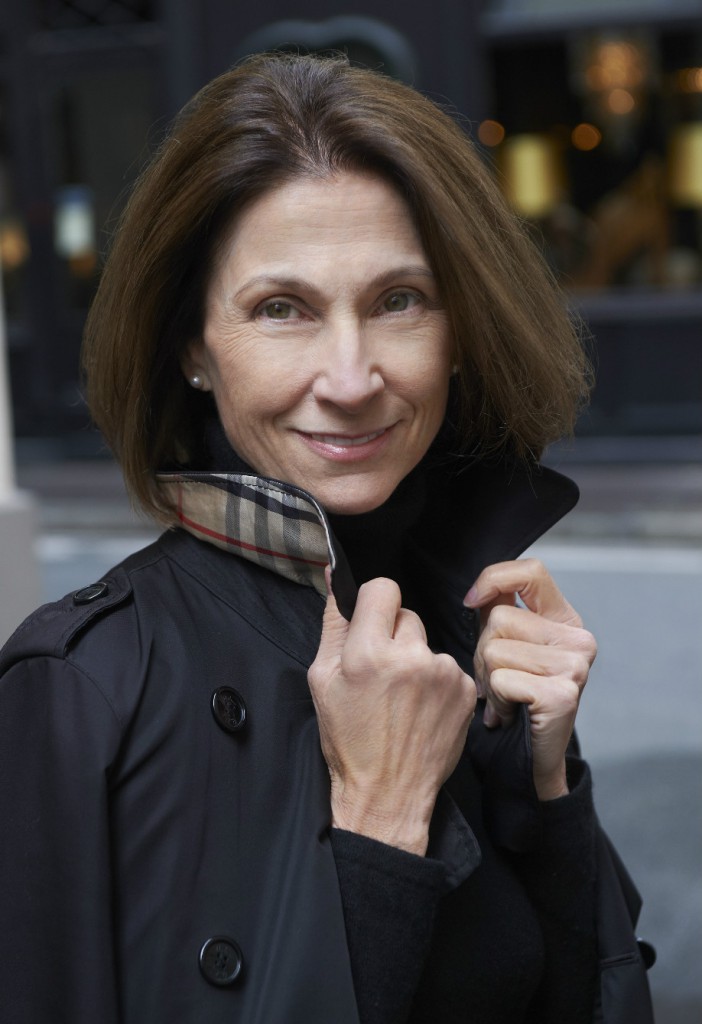 Barbara Redmond, publisher of A Woman's Paris®, is a long-time Francophile and travels to Paris every chance she gets. Her stories about Paris and France have been published in AWP® and republished, with permission, by other blogs and publications. Barbara has presented programs on French fashion and food, and has been a guest speaker for students planning their study abroad. She serves as an advisory board member at the University of Minnesota College of Design and is an advisory board member of the French-American Heritage Foundation MN, and an active student mentor. Barbara has been recognized for excellence in art by international and national organizations and publications. Prints of her fine art paintings are in collections in Europe and North America and are available for purchase.
You may also enjoy A Woman's Paris® post Photo-ready in Paris: not what you might expect. Barbara Redmond takes you from Café de Flore to rue Bonaparte to Place de Furstenberg in Paris as fashion photographer and author Frédérique Veysset's Nikon clicked frame after frame, shooting faster and a lot, in the action without posing. Fixing on a place and time that was Paris. (French)
To the South of France with Love. Sara Horsley invites us into her world to share six weeks in Arles, France, during a study abroad program. There, she learned about the French culture and their respect and admiration of artistic expression.
Montreal's Street Art: A vibrant urban gallery by Lauren Ernt who has us wading through a crush of autumn leaves with a tiny camera in hand, scanning the walls for Montreal street art. Strangers to the city might not be aware of Montreal's diverse street art offerings, but it only takes a single quirky tag or striking mural to open your eyes to the city's vibrant urban gallery. (French)
The Stones of Carnac, by award-winning travel writer and photographer, Catherine Watson. Catherine's career has taken her around the world three times, to all seven continents, and into 115 countries. Writing about this prehistoric site in northwestern France, she describes the giant stones that linger there and stand in rows across the French landscape, shouldering their way over rises, past houses, through farm fields—a granite army, 3,000 strong.
France trip with my spouse doing all the juggling, driving and talking! First published in Travel Over Easy; travel blog written by travel expert Merle Minda; Guest blogger: Roland Minda about their visit to the wine town of Sancerre in the Loire district of France.
The Mays of Wine and Roses, by Mary Evans who spends May and September in Mollans-sur-Ouvèze, France. But it is the Mays that seem the sweetest for Mary where she can settle into an indulgent pattern of indolence, studded by the appearance and events surrounding the month's two rock stars—wine and roses.
The Little Paris of Buenos Aires, by writer and educator Natalie Ehalt. Natalie writes about Recoleta, a premier barrio in Buenos Aires, Argentina, an irresistible Little Paris of South America. Until the sounds of thick Argentine Spanish reveal Recoleta's true identity, a visitor might be fooled, stepping out of an urban rowboat and into a garden of 12,000 roses. (French)
Text copyright ©2013 Barbara Redmond. All rights reserved.
Illustration copyright ©2013 Barbara Redmond. All rights reserved.
barbara@awomansparis.co