French Impressions: Author John Baxter and Editor Janice Battiste – conversations on the evolution of the book, "French Riviera and Its Artists"
16 Thursday Jul 2015
Tags
A Pound of Paper John Baxter, Akira Chiba Museyan publishing, Alpes Maritime, Always Afternoon Alfred Lord Tennyson The Lotus Eaters, Antibes, Auguste Renoir, Barefoot in the Park movie, Bonnard, Brigitte Bardot, Cagnes-sur-Mer, Cagnes-sur-Mer France, Cannes Film Festival, Cezanne, Champagne Ambassador for France Charles-Erwan Savary, Chronicles of Old London, Chronicles of Old Paris, Chronicles of Old Paris John Baxter, Coco Chanel, Côte d'Azur, F Scott Fitzgerald, Five Nights in Paris John Baxter, France, Frank Harris, French Riviera, French Riviera and Its Artists John Baxter, Graham Greene, Isadora Duncan, Janice Battiste, Jimmy Page, Le Petite Cour France, Matisse, Mediterranean, Montmartre, Montparnasse, My Life and Loves Frank Harris, Odéon Paris, Oscar Wilde, Paris, Picasso, Porte de Vanves France, Pygmalion, Renoir, Ritz Paris, St Tropez French Riviera, Strand bookstore New York City, Sylvette David, Sylvia Beach Whitman Shakespeare and Company bookshop, The American Club in Nice, The Golden Moments of Paris John Baxter, The Perfect Meal John Baxter, Tony Vaccaro, William Somerset Maugham, Zelda Fitzgerald
Share it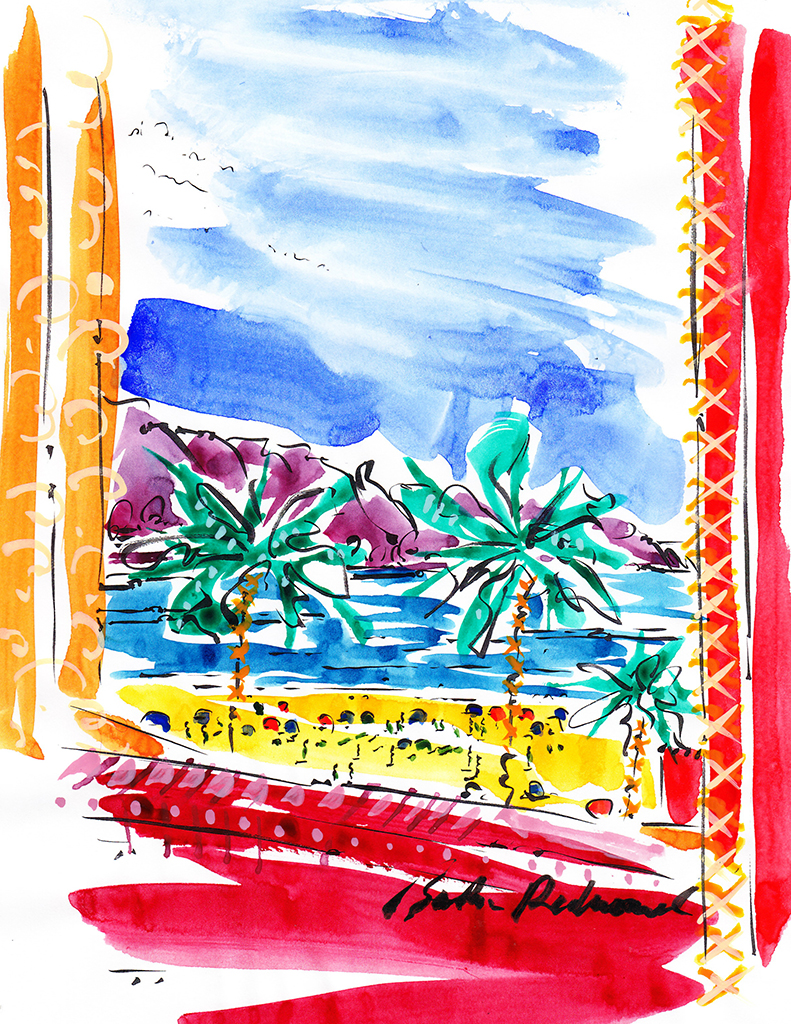 Writers interviewed by the media or at festivals often describe the crucial moment when they decided to write a book. In my experience, such moments seldom exist.
Certainly there are times when a scene or character comes to life and you feel the need to commit something to paper, but most often books evolve, sometimes over years. It's only when someone outside the process – an editor, or even a friend – says of a story or character "Have you ever thought of turning that into a book?" that your mind seizes on the idea. Like deceived partners in a relationship, the writer is often The Last Person To Know.
I never set out to write a book about the French Riviera and its artists. The idea came from a New York publisher, Akira Chiba, who owns a small company called Museyon. He had already published two of my books, CHRONICLES OF OLD PARIS and THE GOLDEN MOMENTS OF PARIS.
Our relationship in turn grew from a chance meeting. A friend mentioned that Akira was in Paris, and suggested we get together. As it was a Sunday night, his last in France, we met in a bar near his Montmartre hotel. By the second bottle of burgundy, we were already planning what became CHRONICLES OF OLD PARIS.
The format seemed dictated by the topic; a series of about twenty individual essays, each devoted to a significant character or event, and followed by some brief itineraries for walking tours on which readers could visit the more important locations. As his primary market was museum bookshops, illustrations were of supreme importance.
Our relationship created a rich growth medium. Books took root in it, and grew, like plants. Later, I introduced Akira to the two other writers who did CHRONICLES OF OLD LONDON and CHRONICLES OF OLD ROME. Logic did not enter into these transactions. The process was almost organic.
When Akira asked if I knew a writer for a book about the Riviera and its artists, I thought of my daughter Louise, who had just graduated from college with a journalism degree. She and I discussed it, but she was too busy looking for a permanent job to take on such a project. Also, by then, the subject had caught my imagination. Though I didn't know the Côte d'Azur well, I'd visited it often enough to have a sense of the life that artists there had lived; not just the obvious painters such as Picasso, Renoir and Cezanne, but those peripheral figures who give texture to a book; the dancer Isadora Duncan, art collectors and patrons Charles and Marie-Laure de Noailles, even film star Brigitte Bardot.
A friend owns a house in a village on the Alpes Maritime high above Antibes. I'd stayed with him a few times, so I invited myself for another visit during which we explored together a range of significant sites. Zipping around those mountain roads in his tiny yellow sports car with the Mediterranean always glinting somewhere at the edge of our vision gave a vivid impression of how alien this landscape must have seemed to artists from the more chilly and metropolitan north.
One saw immediately why the ageing Auguste Renoir would have chosen a farm in Cagnes-sur-Mer for his retirement. The warm sunshine would have soothed his arthritis, the bright light aided his failing vision. And of course Scott and Zelda Fitzgerald clung to the coast and the sprawling Hotel du Cap, which offered the same indolent lifestyle they enjoyed at the Ritz in Paris – one still relished today by the stars who arrive in May for the Film Festival in nearby Cannes.
Mapping out the book was relatively simple, but turning my notes into essays presented a challenge, since not all the people about whom I wished to write were well-known. Who remembered wild bohemian dancer Isadora Duncan or loud-mouthed editor and author Frank Harris, loyal friend of Oscar Wilde but also creator of a sensational and mostly invented erotic memoir called MY LIFE AND LOVES? Yet each deserved his or her place in the Riviera story, next to the better known Picasso, Bonnard and William Somerset Maugham.
I dreaded justifying each of my choices to Akira. Fortunately it wasn't necessary, since he handed editing of the book to a trusted collaborator, the free-lance editor Janice Battiste. She and I had worked with great congeniality on THE GOLDEN MOMENTS OF PARIS, so it was with pleasure that we set out again on what, with a less sophisticated and good-natured person, could have been a painful chore.
The following extracts from our emails hopefully synopsize the process by which we jointly brought THE FRENCH RIVIERA AND ITS ARTISTS to a successful conclusion.
From publisher Akira Chiba to Janice Battiste:
Hi Janice,
Please work on French Riviera with John. I'm attaching the cover and style sheet. Please keep in your mind that fact checks and chronological order text in a chapter are important.
Janice to John:
Hooray! Hello again!
Bon soir John! When Chiba told me about the French Riviera book I said – I would love to do that one! I was afraid my co-worker would grab it, but I got lucky. I'm looking forward to it! Hope all is going well with you.
John to Janice:
Bon soir Janice,
As if I would let anyone else edit my priceless prose. I'm very glad to be working with you again.
About two/thirds of the Riviera essays are completed, but I'm going down there for a week in October to update my information on some of the sites.
Janice to John:
I should start sending you back some comments – although I have found almost nothing to quibble about. I planned on sending back a scan of my comments, but since they are so few I think I'll just make a few points, no sense making you go through everything. As far as spaces and typos, I can fix that here.
John to Janice:
Can you give me some rulings on style? Better to get them in advance rather than when you receive the completed ms.
Do you prefer World War I or World War One?
Cap initials for movements? Communist or communist; Impressionist or impressionist?
Italics or capitals for book and film titles? CASABLANCA or Casablanca?
Italics for French words? This is something of a hairball, since there are lots of French book, film and painting titles, and terms like gare, moue; such terms as Côte d'Azur etc.
Janice to John:
That's a good question, John, and very helpful. I am going to check against the previous books just to be sure. However I think –
World War I, World War II
Caps for movements, which becomes sticky because when it is used in a sentence as a description it is lower case (I can figure it out, I know it gets confusing).
Titles are in italics, and I also italicize French words. I realize that might be a pain for you, so don't worry, if you miss some I'll catch them.
What fun, I'm sure I'll learn a lot.
John to Janice:
Here are the essays as most recently revised. In picking nits, these are the one to pick in.
I'm in London all next week so probably won't be able to answer any very technical questions. Still, it's probably a bit early for that.
Thanks for the kind words about the material. There is certainly no lack of colourful individuals or intriguing locations on the Riviera, but I had to keep to places and people that visitors might actually have heard of.
Janice to John:
I began reading your chapters yesterday and of course now I just want to run away to St Tropez, but I want it to be the 1950s. Or to move to the countryside with the painters and live in a farmhouse, but would like to have my laptop and digital camera. I was just reading over and didn't begin nit-picking yet. I'll start that next week. I am so happy I am working on this book, I love it.
Janice to John:
I just finished my last book edit over the weekend. It was exhausting. I was still checking indexing dilemmas at the 11th hour on my phone while I was in the Long Island City flea market on Sunday. After we finally got done with all the back and forth I emailed Akira a photo of my notes with a glass of wine on top. So now I'm all yours. Each book I go through gives me some new ideas. I think I'll paste them together as one working document, that way I can catch inconsistencies of spelling, etc., from chapter to chapter. Especially after the text is pasted into InDesign sometimes the connections get lost.
John to Janice:
Glad to hear you are onto RIVIERA. I'm back from London and have no plans to travel for a while, so ready to deal with any queries.
Did you find anything at the Long Island flea market? With winter coming on, the brocante season here has more or less ended, though I may cruise one of the permanent markets one of these weekends. Porte de Vanves is usually worth a visit.
Janice to John:
As you know, Akira likes the chapters in chronological order, as best as we can. Could you please give me the order with a date, could be an important date, or a date range?
John to Janice:
The painters tend to clump together, though Cezanne definitely belongs at the beginning. Likewise, Bardot, the Victorine studios and the Cannes Festival should come at the end. After that, I leave it in your hands.
[JB. As we both enjoy cooking, our letters often wandered into culinary country. In this case, we discussed our menus for Thanksgiving.]
Janice to John:
Your dinner sounds great – chili on top of sweet potatoes? Yum! I have a good recipe for Swiss chard and white beans on top of baked sweet potatoes. Another recipe I am about to try is a type of pate made from tuna, cream and cognac. A friend of mine gives cooking classes (she lives in Assisi, travels throughout the U.S. in the winter, cooking) and it comes from one of her menus. I may make that tomorrow too.
Akira is thinking about museum sales, and he has a particular interest in Matisse. So if you can dig up something, I would appreciate it.
John to Janice:
I hope your Thanksgiving dinner went well. Ours was a success, I'm happy to say. One of the guests was an Australian who speaks no French. It reminded me of my first painful days here.
The sweet potato dish uses pecans and maple syrup, with a little chili to cut the sweetness. It passed the most stringent test – there were no leftovers.
The tuna, cream and cognac dish sounds a little like one served at my favourite local resto, La Petite Cour, but they just whizz up those ingredients in a blender and serve it with grissini [Italian bread sticks] as a dip. I'd be interested in how they make it as pate.
I've been thinking about Matisse but nothing much comes to mind. Since he was semi-paralyzed and bedridden for most of his eleven years on the Riviera, the period isn't exactly packed with incident.
[JB. I finally found an incident which took place in Chicago during the tour of the Armory Show paintings in 1913. Matisse was placed on mock-trial as "Henry Hairmattress," and burnt in effigy. Teachers at the Art Institute took students on tours of the show, using the work of Duchamp, Matisse and other modern masters as examples of how NOT to paint. In 2010, the Art Institute presented an exhibition called
Matisse: Radical Invention, 1913-1917
. A gala opening dinner raised $500,000 for the museum. It's not known whether the menu included crow.]
John to Janice:
Here is a Picasso re-write. Quite a bit has changed, so more work for you, I'm afraid. However it's a better read, I think.
[JB. The revised essay included a description of Picasso's infatuation with a young American, Sylvette David, who modeled for him but never succumbed to his seductive overtures, nor even posed nude. David claimed that Brigitte Bardot changed her hair color to blonde and changed her way of dress in order to look more like her.]
Janice to John:
I love this! Especially since it takes place on the Côte. A photographer who lives in my neighborhood (Tony Vaccaro, quite famous if you Google you can see) who once showed me photos he took of all the places Picasso lived and painted. He took them in 1960. I would like to do a book with him. He also took some well-known photos of Picasso.
John to Janice:
Glad you think it works. I never mind re-writing if it improves the text – but too many editors and publishers change things for quixotic reasons. And let's not even talk about filmmakers, who will say things like "Do you think he'd be wearing a green coat in this scene? I see him more in black."
Janice to John:
I pasted in the new Picasso chapter. I love Sylvette, also the fact that she's still alive and became an artist. Since I know you like silly things, here is a picture of me taken last night, sparkling wine in hand, in Bloomingdales. I followed a crowd with champagne glasses, which led me to the Maximillian fur boutique and a raffle. I won a real fox fur bunny.
John to Janice:
I envy you.  What better way to celebrate Christmas than with champagne and a fuzzy bunny in Bloomingdales?
Janice to John:
Sorry to bother you over every little sentence, ordinarily I would just add a bit myself but your word choice is always so precise. The only changes I've made are minor. I think it makes the bright saturated colors and the outdoor life that much more vivid. Can you imagine [artists] prizing windows that face north? When I was searching for an apartment, I went around at all times of day to map out sunlight.
John to Janice:
The north light thing makes some sense if you think of paintings like Gerome's PYGMALION [which features a full-length female nude.] You need the purity to get that skin effect.
Also attached, a recent find – a magazine illustration showing two morphine addicts from the late 1890s. Some things don't change.
Janice to John:
Thank you for the Isadora [Duncan] piece, you made my life easier. I may as well put my feet up on the desk. We were thinking of putting the long version on the website as a teaser for when the book is coming out, but I will tell him to use this one.
John to Janice:
Using the Duncan piece as a teaser is a good idea. Most people think "painters" when they hear "Riviera," so it could be a useful corrective. I'd rather Akira used the shorter version. It's more focused; also, it incorporates a few extra facts. The name of the restaurant where she met her lover, for instance, is always given as Tétu, when it's actually Tatou.
Graham Greene was an obsession of mine at one time. I accumulated one of the best collections in the world; all the books, many of them signed, plus letters etc. I write about it at length in A POUND OF PAPER – now available as an ebook, by the way. But ironically, in collecting everything, I killed the urge, so sold the whole lot at auction. Since then, I've hardly bought one Greene item. And though I had the opportunity to do so, I never met him. Odd.
Janice to John:
I will begin corrections in the layout today. Here's a photo from my kitchen window. Usually you can see the Empire State Building. Not today. Funny coincidence, once a year they make snow in Central Park for kids to play in. Today is the day, and it snowed anyway. I'm about to go out on my cross country skis.
[As well as writing, I take groups on walking tours of Montparnasse and Odéon. During the winter, I had an unexpected client, sent to me by Sylvia Beach Whitman, proprietor of the Shakespeare and Company bookshop.]
John to Janice:
A few corrections to the attached files.  Your photo [of ski-ing in Central Park] looks like the set from the last scene of BAREFOOT IN THE PARK.
Ironically, it snowed in Montmartre last night, though today it was blue skies, if cold. I just came back from taking Jimmy Page, ex-Led Zeppelin, on a walk with his girlfriend Scarlett. He's 71 and she's 24, but then he is worth $150 million, which makes up for a lot.
Janice to John:
Jimmy Page, holy shit! Tell him that news just knocked your editor off her cross country skis in Central Park!
Janice to John:
At the eleventh hour, Akira wants to change chapter titles. That's why I am the last (wo)man standing, often picking up where others have left the work half-finished. I usually say any work I'm assigned is easy because I've been vaccinated, nothing could be as difficult or frustrating as my time working at a magazine when this happened every issue.
John to Janice:
You could explain that ALWAYS AFTERNOON is a quote from Alfred, Lord Tennyson's THE LOTUS EATERS – "And soon they came to a land where/it was always afternoon." TRAVELLING HOPEFULLY of course refers to the proverb  "To travel hopefully is better than to arrive." THE INVENTOR OF EVERYTHING for Coco Chanel comes from the comment in the text by Faucigny-Lucinge that she probably invented the suntan "because in those days she seemed to invent everything."
Can you find out if there are likely to be finished copies of RIVIERA in time for my date at the Renoir house in mid-June?
[JB. With the book almost finished, I'd been approached by various groups to speak about it. One of these, The American Club in Nice, suggested I take its members on a tour of Auguste Renoir's former home in Cagnes-sur-Mer, now turned into a museum. Somewhat alarmingly, forty people signed up for the tour.]
Janice to John:
I think I've won the war, I said the titles were literary allusions that most readers would recognize, or if they didn't recognize they would be able to figure them out.
I will see what I can do about getting 20 books to you. I wish I could just bring them (!)
Thank you so much for sending me your book, FIVE NIGHTS IN PARIS. I loved THE PERFECT MEAL. And I recently bought A POUND OF PAPER. It was in the rare book room at the Strand. Do you know the Strand bookstore here in NYC? Miles of books. For many years there was a framed article on the wall in the store that I wrote about the store. I think two friends ran out and bought it too since I told her it included a chapter on Greene.
John to Janice:
I know the Strand very well, particularly its rare book room, where I've spent a lot of money over the years. It was a great luxury to buy a heap of books and then have them shipped back to the UK. Not a service offered by local bookshops at all.
Naturally I'd be delighted if you could deliver the books in person. Even the Strand never offered service on that scale. We will have to work towards getting you to Paris some time soon.
Janice to John:
We've added a few pages of vintage travel posters and photos and they look great. Colorful and fun. I hope I have not gone overboard with the caret over the "o" in "hôtel." I've added it to the names of the obviously French hotels, but not to American-sounding names such as the Carlton Hotel. Tonight is my last night for fixes, so if anything has been keeping you awake at night let me know.
John to Janice:
Like you, I don't always put the caret over every appropriate "o" – it's particularly difficult to insert it over the capital "Δ in "Île," for instance  -but if one is to be strictly correct, it should be there. Certainly the French think so – but as they won't be the ones reading this, we'll just have to derive some moral satisfaction from having Done the Right Thing.
Amazon has chosen FIVE NIGHTS IN PARIS as one of its top ten non-fiction titles for the month. It's also been sold to a couple of paperback book clubs (which still exist, incredibly.)
Excerpt: John Baxter's "French Riviera and Its Artists" – "THE WALLS SPEAK FOR ME": Jean Cocteau and the Villa Santo-Sospir published with permission by A Woman's Paris®.
Excerpt: John Baxter's "French Riviera and Its Artists" – "PABLO PICASSO": In a Season of Calm Weather… (excerpt) published with permission on A Woman's Paris®.
Excerpt: John Baxter's "French Riviera and Its Artists" – "MANY FÊTES": The Hôtel du Cap and Tender Is the Night published with permission on A Woman's Paris®.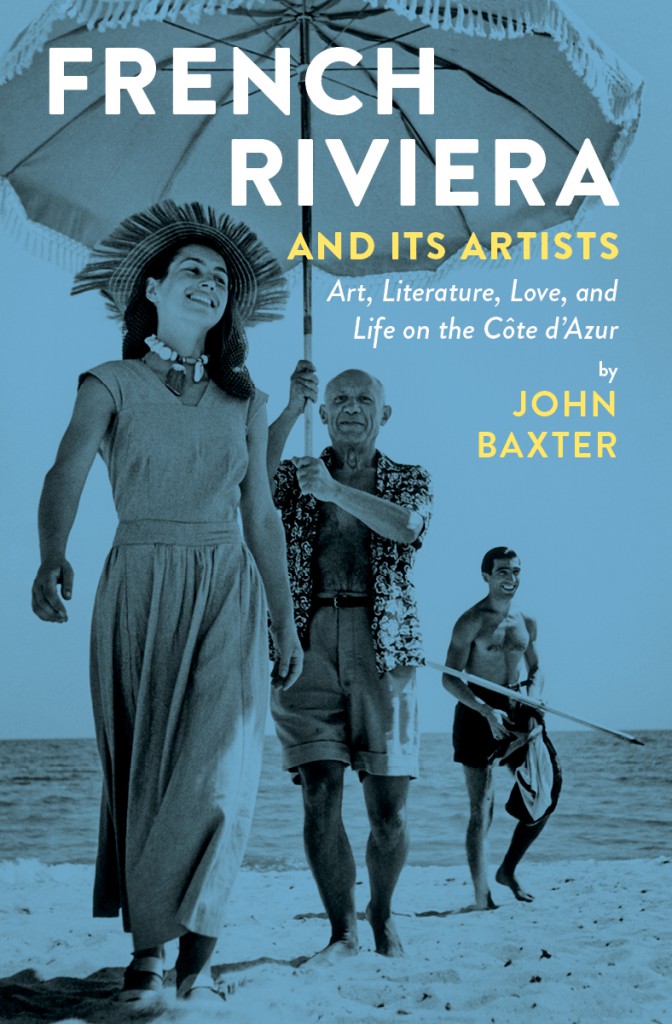 French Riviera and Its Artists: Art, Literature, Love, and Life on the Côte d'Azur by John Baxter.
Get swept up in the glitz and glamour of the French Riviera as author and filmmaker John Baxter takes readers on a whirlwind tour through the star-studded cultural history of the Côte d'Azur that's sure to delight travelers, Francophiles, and culture lovers alike.
For jesters and armchair travelers alike, French Riviera and Its Artists: Art, Literature, Love, and Life on the Côte d'Azur is sure to become an instant classic and will make even the most dedicated home-bodies yearn for the land of cafés and literary greats. (July, 2015, Museyon) (Purchase)
Praise for French Riviera and Its Artists
"These luminaries celebrated life and created art amid paradise and this book is the ultimate guide to the Riviera's golden age." —Christine Gray, luxurytravelmagazine.com
"As with all Museyon guidebooks, the volume is richly illustrated: The back matter alone features an art gallery of the French Riviera and its artists, but paintings are interspersed throughout the book." —June Sawyers, Chicago Tribune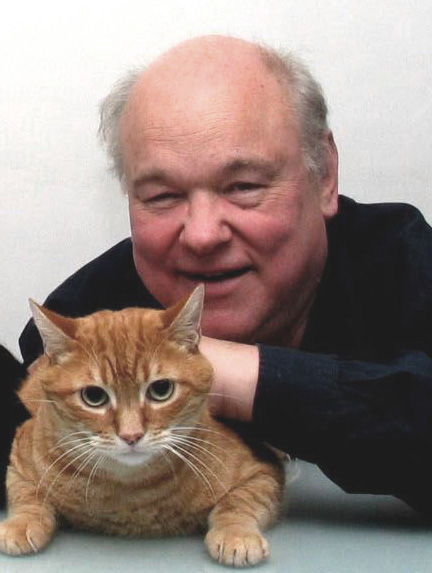 John Baxter is an acclaimed memoirist, film critic, and biographer. He is the author of the memoirs: The Most Beautiful Walk in the World, Immoveable Feast: A Paris Christmas, We'll Always Have Paris, The Perfect Meal: In Search of the Lost Tastes of France, The Golden Moments of Paris: A Guide to the Paris of the 1920s, Paris at the End of the World: The City of Light During the Great War, 1914-1918, Five Nights in Paris, and French Riviera and Its Artists.
A native of Australia, he currently lives with his wife and daughter in Paris—in the same building Sylvia Beach once called home.
John has co-directed the annual Paris Writers Workshop and is a frequent lecturer and public speaker at universities and writers workshops. His hobbies are cooking and book collecting (he has a major collection of modern first editions). When not writing, he can be found prowling the bouquinistes along the Seine or cruising the internet in search of new acquisitions. (Facebook) (Website)
Photo: Rudy Gelenter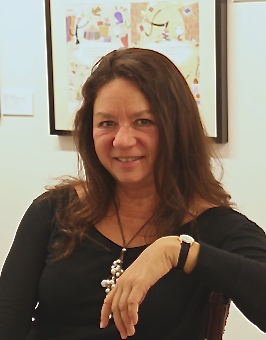 Janice Battiste is a freelance writer, editor, and photographer based in New York City with one foot, and part of her heart, in Italy. She studied art, literature, and Italian language in Urbino, Italy, and lives in Italy for part of each year where she is working on a novel. Janice was the editor of New York's premier real estate magazine, New York Living, where she also contributed celebrity interviews and feature stories documenting neighborhoods in New York City and its boroughs.
Janice has a Masters degree in English literature from Hunter College and she was an adjunct professor of English at Stern College and the College of New Rochelle. She is now an editor at Museyon Guides. She can be found writing and editing all while combing through vintage shops in upstate New York, cross-country skiing in Central Park, photographing graffiti in Naples, and from her beach chair in Puglia.
You may also enjoy A Woman's Paris® post John Baxter's "French Riviera and Its Artists" – "THE WALLS SPEAK FOR ME": Jean Cocteau and the Villa Santo-Sospir (excerpt). Graphic artist, playwright, poet, novelist, film director—Jean Cocteau was too multi-talented for his own good. In a period characterized by commitment and specialization, his contemporaries scorned his failure to join some movement or embrace a cread. Cocteau felt himself to be above petty categorizations. He preferred to echo Oscar Wilde, who, on being asked by U.S. Customs if he had anything to declare, is said to have replied, "Only my Genius."
John Baxter's "French Riviera and Its Artists" – "PABLO PICASSO": In a Season of Calm Weather… (excerpt). In 1959, fantasy writer Ray Bradbury published the short story In a Season of Calm Weather. It describes an enthusiast for Pablo Picasso who visits the Riviera in hopes of meeting him. Walking on the beach one evening, he does indeed run into the artist and watches in wonder as Picasso, using nothing but a small stick, idly scratches a riotus frieze of nymphs and satyrs in the wet sand. But his delight has a downside…
John Baxter's "French Riviera and Its Artists" – "MANY FÊTES": The Hôtel du Cap and Tender Is the Night (excerpt). "On the pleasant shore of the French Riviera, about half way between Marseille and the Italian border, stands a large, proud, rose-colored hotel. Deferential palms cool its flushed façade, and before it stretches a short dazzling beach. Lately it has become a summer resort of notable and fashionable people," begins Scott Fitzgerald in his book Tender Is the Night, the finest of all Riviera novels, with this description of the Côte d'Azur's most exclusive hotel.
French Impressions: John Baxter's "Five Nights in Paris" — from the late-night haunts of the city's most legendary artists and writers, to the scenes of its most infamous crimes. John Baxter is an acclaimed memoirist, film critic, and biographer. He is author of the memoirs: The Most Beautiful Walk in the World, Immoveable Feast, We'll Always Have Paris, The Perfect Meal, The Golden Moments of Paris, and Paris at the End of the World. Inspired by the literary tours he gave during the day, Baxter developed his dazzling senory tour of Paris's greatest neighborhoods. Five Nights in Paris is enriched by anecdotes from Baxter's own life in France and written with the alluring, authoritive voice only he can provide.
French Impressions: Ronald C. Rosbottom's "When Paris Went Dark" – Marking the 70th anniversary of the Liberation of Paris (Part One). Marking the 70th anniversary of the Liberation of Paris, Rosbottom's When Paris Went Dark weaves a rich tapestry of stories to rediscover from the pavement up the texture of daily life in a city that looked the same but had lost much of its panache. This expansive narrative will fascinate readers who are interested in the history and continuing legacy of World War II.
Andy Fry on the Jazz Age – African American music in Paris, 1920-1960 (part one). The Jazz Age. The phrase conjures images of Louis Armstrong holding court at the Sunset Cafe in Chicago, Duke Ellington dazzling crowds at the Cotton Club in Harlem, and stars like Bessie Smith and Ma Rainey wailing the blues away. But the Jazz Age was every bit as much of a phenomenon in Paris, where the French public found their own heroes and heroines at the Folies-Bergère and Casino de Paris.
French Impressions: W. Scott Haine on the origins of Simone de Beauvoir's café life and the entry of France into WWII (Part one). "Café archives" seldom exist in any archive or museum, and library subject catalogs skim the surface. Scott Haine, who is part of a generation that is the first to explore systematically the social life of cafés and drinking establishments, takes us from the study of 18th century Parisian working class taverns to modern day cafés. A rich field because the café has for so long been so integral to French life. 
French Impressions: Barbara Will on Gertrude Stein, Bernard Faÿ, and the intellectual life during wartime France (Part one). From 1941 to 1943, Jewish American writer and avant-garde icon Gertrude Stein translated for an American audience thirty-two speeches in which Marshal Philippe Pétain, head of state for the collaborationist Vichy government, outlined the Vichy policy barring Jews and other "foreign elements" from the public sphere while calling for France to reconcile with its Nazi occupiers. In her book, Unlikely Collaboration: Gertrude Stein, Bernard Faÿ, and the Vichy Dilemma, Barbara Will outlines the formative powers of this relationship, treating their interaction as a case study of intellectual life during wartime France. 

Text copyright ©2015 John Baxter. All rights reserved.
Illustrations copyright ©Barbara Redmond. All rights reserved.
barbara@awomansparis.com