L'heure bleue: the moment I fell in love with Paris
01 Saturday Dec 2012
Tags
Arc de Triomphe, art tours Paris, champagne, Chanel, City of Light, Debussy, Ernest Beaux, France, Hartmann, Haussmann Paris, Jacques Guerlain, La Ville-Luminère, Matisse, Oxford, Paris, Paris Gare de l'Est, Pfalzgreven, Place de la Concorde, Renoir, Saint Laurent, the City of Light
Share it
By Barbara Redmond
I wanted to like Paris. It was a world unknown to me: mysterious and baroque in its mannerisms and extravagant in its style. Art, music, fashion—it seemed like everything came from Paris. Matisse, Renoir, Debussy, Saint Laurent and Chanel. A city profoundly infused with history and tradition.
Straightaway, when I arrived at Paris Gare de l'Est station from Switzerland, the tour guide, an art history professor from Oxford, hurtled everyone onto the noisily idling 16-passenger van. He led us on a charge through one of Paris' oldest streets, careening through its narrowness amid pungent odors of yeasty breads, ripe cheese, decaying fish and rotting fruit mingled with the scents of cats and dogs. The hot, humid afternoon surrounded us. Smells fused into groups, just as ribbons of frigid water meld in the movement of a current. Old women hanging out of their balcony windows cooling themselves with water-soaked handkerchiefs. An unexpected first impression of this, La Ville Lumière, City of Light.
A Hartmann bag was all I carried for this four-week art tour through London, Basel, and Paris, and it was all I'd need to leave Paris, fast. I headed for the biggest, noisiest street near the hotel knowing that somewhere I'd find a travel agent. Bag in tow, I planted myself at the end of the queue of tourists and Parisians waiting for a weekend getaway. As I stood with other travelers, oppressed by the heat and noise, the frenzy of my tour plans took second place to nature, painting with light, and completely stealing my attention.
Heavy traffic and a continuous stream of people from all over the world—going shopping, to a restaurant, the cinema or just ambling about—this urban chaos, giving way to the pressure of the heat. Something shifted as the evening sky closed in on daylight. L'heure bleue. At that moment I fell in love with Paris.
Painters refer to it as the "blue hour," after the French expression l'heure bleue; a period of twilight each evening and morning where there is neither complete darkness nor full daylight.
The indirect light of the evening began to color the night sky as I waited in line. Haussmann's boulevard architecture of greige stone was now dusted in shades of powdery iris blue, windowpanes glazed in amber-pinks, the color spilling onto the pavement and passersby.
I stepped outside to a heady blend of roses and greens, the gardens of the Champs-Élysées, its sheared horse-chestnut trees and earthy notes of wine and Champagne confronting, then embracing the perfumes of those seated at its outdoor cafés along the avenue. A fragrance powdery soft and romantic, familiar and mysterious. On the avenue to the east the cerulean sky graduated from deep blue to azure and bluish-green hues, enclosing the Place de la Concorde. And to the west, where the sun was disappearing beneath the horizon, the Arc de Triomphe became defined only by its well known contours, its fine details invisible.
"It is the gift of the day to night," wrote a French poet.
This year we celebrate one hundred years of L'Heure Bleue, the masterpiece perfume created by Jacques Guerlain, with Ernest Beaux, which evoked his favorite moments of the day — the moment at which I fell out of like and into love with Paris.
Review: L'Heure Bleue de Guerlain by Pfalzgreven
[youtube http://www.youtube.com/watch?v=9jMS_X-dKpY&w=420&h=315]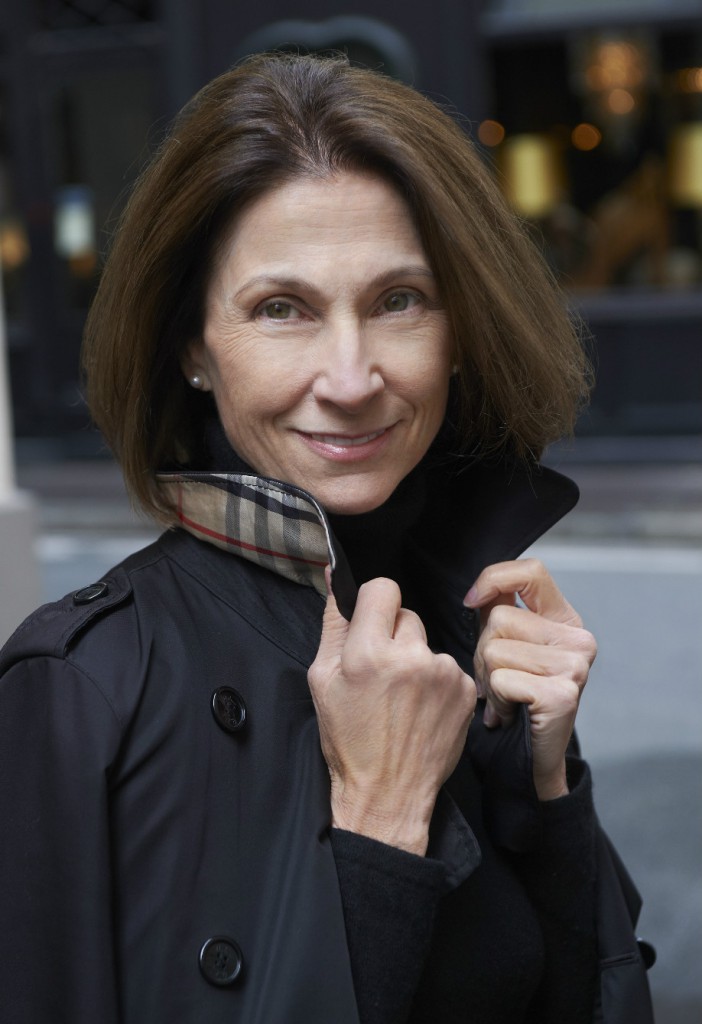 Barbara Redmond, publisher of A Woman's Paris®, is a long-time Francophile and travels to Paris every chance she gets. Her stories about Paris and France have been published in AWP® and republished, with permission, by other blogs and publications. Barbara has presented programs on French fashion and food, and has been a guest speaker for students planning their study abroad. She serves as an advisory board member at the University of Minnesota College of Design and is an active student mentor. Barbara has been recognized for excellence in art by international and national organizations and publications. Prints of her fine art paintings are in collections in Europe and North America and are available for purchase.
You may also enjoy A Woman's Paris® post, French Impressions: Alice Kaplan – the Paris years of Jacqueline Bouvier Kennedy, Susan Sontag, and Angela Davis, on the process of transformation. Author and professor of French at Yale University, Ms. Kaplan shares her new book, Dreaming in French: The Paris Years of Jacqueline Bouvier Kennedy, Susan Sontag, and Angela Davis, on the process of transformation. By entering into the lives of three important American women who studied in France, we learn how their year in France changed them, and how they changed the world because of it. (French)
 I dream of Paris, by writer and educator Natalie Ehalt shares the quote from Napoléon, who wrote in 1795, "A woman, in order to know what is due her and what her power is, must live in Paris for six months." To Natalie, Paris is the ultimate in elegance and style. It is old-fashioned, it is cobblestone, it is aprons, it is a chauffeur helping you step off the curb…
The first time I saw Paris (tips for the first few hours), by Philippa Campsie who tells us how Marie Antoinette, Julia Child, Jacqueline Bouvier (the future Jackie Kennedy), and Gertrude Stein first saw Paris, as well as Philippa's first time in the city. Including travel tips for your first few hours in Paris: from good places to ask questions in English and how to buy Métro tickets; how to see Paris from the river Seine and where to get a good view of the city for free; to where to buy anything you might need, bargains and more.
How to find a (suitable) place in Paris, and other miscellaneous information, by Bénédicte Mahé, a French woman from Brittany who is in her mastère-spécialisé final trimester doing an internship in Paris, shares with students how to find a place in Paris. (French)
Paris Makeover: Coming home blond, by Barbara Redmond who declares, "Never question a Frenchwoman," and succumbed to the transformation of coming home blond. The haute-coiffure, the pharamacie, and her new "French look!" Including Barbara's favorite book on spas, salons and beauty boutiques in Paris, and her personal directory of hair and makeup salons in Paris. Not to miss is her vocabulary of French to English words so "nothing" gets lost in translation!
Text copyright ©2012 Barbara Redmond. All rights reserved.
Illustration copyright ©2012 Barbara Redmond. All rights reserved.
barbara@awomansparis.com