French Impressions: Harriet Welty Rochefort's "Joie de Vivre" taking pleasure in the small things (part one)
11 Tuesday Jun 2013
Tags
Anglo-American Press Association in Paris, Author's Guild, Billy Lynn's Long Halftime Walk Ben Fountain, Bringing Up Bébé Pamela Druckerman, Edith Wharton, Ernest Hemingway, expatriate writers in Paris, F Scott Fitzgerald, France, France Today magazine, French cuisine, French dinner party, French education, French fashion, French husband, French men, French schools, French style, French traditions, French women, French Women Don't Get Fat Mireille Guiliano, Harriet Welty Rochefort French Fried, Harriet Welty Rochefort French Toast, Harriet Welty Rochefort Joie de Vivre, Henry James, joie de vivre, Paris, Parisians, Parisiennes, PEN, St. Martin's Press
Share it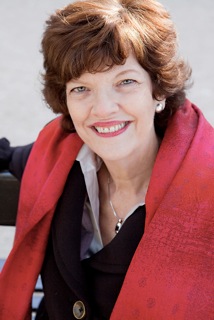 (Part two) Harriet Welty Rochefort grew up in Shenandoah, Iowa. She is an author, freelance journalist, speaker, former professor of journalism at the Institut d'Etudes Politiques de Paris (Sciences Po) and longtime resident of France. As a freelance journalist in Paris, Harriet has contributed articles on French business and lifestyle to major newspapers and magazines including Time, the International Herald Tribune, and to specialized publications on France. She regularly speaks about Franco-American cultural differences to various university study programs and other groups. She is a member of the Anglo-American Press Association in Paris, the Author's Guild, and PEN.
A French-American dual national, Harriet traveled to France after her studies at the University of Michigan (B.A.) and Northwestern University Medill School of Journalism (MSJ)—and never left. Harriet lives with her French husband, Philippe, in Paris. Their three sons live in Marseilles, Montreal, and Paris.
Harriet's books reflect her fascination with the French and the cultural differences between the French and Americans. Her first book French Toast, is a humorous account of what it's like to be an American in a French family, honing in on all the things she can't figure out, whether it's the French educational system or how French women manage to look so terrific with seemingly little effort. Her second book, French Fried, describes the culinary capers of an American in Paris. She tells how, thanks to her French mother-in-law's tips, her cooking evolved from opening a can of peas to casually slinging out four-course meals as a matter of routine—in a tiny French kitchen. Along the way, she explores the wonderful world of French cuisine, touring cheese and wine cellars and lands a hard-to-come-by invitation to a Champagne tasting for professional sommeliers at the Ritz.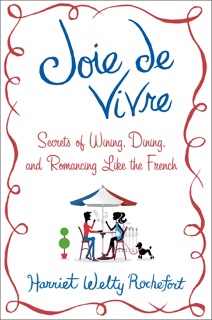 Her latest book, Joie de Vivre: Secrets of Wining, Dining, and Romancing Like the French, investigates the French way of enjoying life. "The French," she writes, "revel in the moment and add style to small things; they enjoy more leisure time than most Americans can dream of—without an ounce of guilt. And their joie de vivre can come where you least expect it. For the French, it's better to have a chagrin d'amour than no amour at all." In Joie de Vivre, as in all her books about the French, Harriet writes from long experience and with good humor and genuine affection for the inhabitants of her adopted country.
Joie de Vivre: Secrets of Wining, Dining, and Romancing Like the French, was published in October 2012 by St. Martin's Press. It was preceded by two light-hearted but informative books, French Toast: An American in Paris Celebrates the Maddening Mysteries of the French, (2010) and French Fried: The Culinary Capers of an American in Paris, (2001), also published by St. Martin's Press. For more information on Harriet Welty Rochefort, visit: (Website: harrietweltyrochefort.com)(Website: understandfrance.org)(mailto:harriet.welty@gmail.com)(Amazon.com Joie de Vivre)
Joie de Vivre: Secrets of Wining, Dining, and Romancing Like the French
"With humor and authority, Harriet Welty Rochefort provides the keys to understanding the French, while unlocking the secrets to 'the good life'." —Eleanor Beardsley, France correspondent for National Public Radio
"Rochefort, an American married to a Frenchman and living in the country for four decades, is a foreign observer of what it means to be French and, with wit and insight, offers advice on loving life the way her adopted country does….Rochefort makes it hard to argue with a philosophy that advocates slowing your pace, being fully engaged by what's in front of you and incorporating four-course meals into your week." —Publisher's Weekly
"Francophiles will love this book…Rochefort follows in the steps of Pamela Druckerman's Bringing Up Bébé and Mireille Guiliano's French Women Don't Get Fat." —Library Journal
"After French Toast and French Fried, Harriet Welty Rochefort completes an informal trilogy about her adopted country's charms and foibles with Joie de Vivre… Her breezy, exuberant style makes reading Joie de Vivre like a conversation with a friend over a bottle of wine, and its compact chapters mean you can pause, and take right up again as if you'd never stopped. And she writes with such verve that her own joie de vivre is never in doubt." —Judy Fayard, France Today
INTERVIEW
Joie de Vivre: Secrets of Wining, Dining, and Romancing Like the French
AWP: You are author of Joie de Vivre: Secrets of Wining, Dining, and Romancing Like the French. You have great wit. What inspired you to write this book?
HWR: I knew I wanted to write another book about the ever-perplexing and intriguing French but wasn't quite sure what that book would be. As I thought about it, I found myself more and more intrigued by French style and panache and started working on how the French do everything with flair. In fact, I proposed the title French Flair to my editor but in the end Joie de Vivre seemed more all encompassing. This book ends the "informal trilogy" starting with an edgy, sometimes slightly sassy look at my life in France in French Toast, a specific look at all I learned about French cuisine via my mother-in-law's kitchen in French Fried, and a more mellow and understanding look at the French in Joie de Vivre.
AWP: Your trilogy, French Fried, French Toast, and Joie de Vivre have had a huge impact on Francophiles, travelers and expatriates living in France. What do you think it is about your books that make readers connect in such a powerful way?
HWR: One reason may be the general fascination with the French. Not many write books about the Swedish, German, Danish, or even the Brazilian lifestyle, yet everyone is curious to know what makes the French tick. Is it because the French remain so thoroughly themselves in spite of globalization? Is it because more people visit France (the top tourist country in the world with 81 million visitors a year) than any other country? I think that readers, whether married to a French person like I am or visitors to France, are able to put themselves in my place. What's it like to be an American who is not just passing through or posted on assignment but who marries a Frenchman, has French in-laws and children, tries to adapt to a totally different culture?
I tried to bring readers into my life and must have succeeded somewhere along the line because for years people asked me how Benjamin and David were and told me how much they liked Philippe! That experience both warmed my heart and showed me that my tales had allowed readers to get into the skin of a person struggling to adapt to a new life and new culture. Although there are many expats in Paris, it's one thing to visit the culture and immerse yourself in it and another to marry it. The subject of all my books is the surprising, stunning, and egregious difference between the French mindset and the American one and the process of adaptation (or not). As I always warn American students visiting Paris: "We think we are alike but we are absolutely not." I then enumerate all the ways in which the Americans and the French differ—and it's a shocker.
AWP: When you were writing Joie de Vivre, did you have to do a lot of research? Or did you already know all this inside and out?
HWR: I've been doing "research" ever since I moved here permanently in 1971 and married my French husband Philippe in 1973. I registered every single striking cultural difference in my brain and was ready to write when the time came. This being said, in Joie I dived more deeply into facets of French culture I already thought I knew and that was the pleasure of the exercise.  For example, as I wrote my chapter "Small is Good," one of my favorites, I was amazed to find just how many good things are small—the little black dress, of course, but also the diminutives French people attribute to people they like, such as mon petit chou. I have always been ma petite Harriet for my mother-in-law, which is a good sign (and I'm not petite, by the way). That chapter could have been twice as long but it would have ruined my point: small is good.
AWP: Why was 2012 the right time to publish Joie de Vivre? Did you feel a need to share a particular time and place in the style of today?
HWR: I like to think that the subject of cultural differences is timeless but in the case of Joie de Vivre, the timing, I feel, was right in an odd sort of way. What I mean is that if you live in France and watch French news and read French newspapers, or just look at the grim expressions on people's faces, you soon see that the country is in a collective depression over the economy, unemployment, etc. There were days when I couldn't believe I was actually writing a book called Joie de Vivre! On the other hand, it became apparent to me in the writing that there is and always has been a dichotomy and a disconnect between the deep and vocal dissatisfaction with what's going on "out there" and the immense pleasure the French find in their private lives. Once I realized that (and all polls show clearly show the rift), I was both relieved and freed up to focus on fingering and writing about the multitudinous manifestations of French joie de vivre.
WRITING
AWP: Your career has taken you from journalism and teaching into the world of writing books. What inspired you toward a life and career so dependent on words and the ability to communicate?
HWR: I have always loved both writing and teaching. My mother was a teacher and both my parents loved to read. Our house was filled with books and neither of my parents would accept sloppiness when it came to writing. I grew up thinking that talk is cheap but writing was "serious." Later on, whenever I wanted to make a point with my sons, rather than give a lecture, I would write them a note. Believe me, that got their attention!
AWP:  You've got the same surname as the famous southern writer Eudora Welty.  Are you related? Do people ever ask you about that?
HWR: I was an English major at the University of Michigan and every year when I'd sign up for courses, at least one professor would ask me if I was related to Eudora. I must have disappointed them because at the time I had no idea. Later on, my husband did our genealogy and I discovered she is a distant cousin. That's nice to know but I don't think it would have had any effect on my grades!
AWP: You've been a writer all your working life. When you started memoir, what was the most difficult thing for you to learn?
HWR: How to let go. The first version of my first book, French Toast, was journalistic. I didn't use the personal pronoun because I had been trained not to. I finished the book and showed it to a Time friend and editor I highly respect and here's what he said: "Harriet, you're funny, and this isn't funny." He advised me to loosen up, let it rip, tell my story. "But no one knows me," I wailed. "Why would they care what 'I' think?" He convinced me that you don't have to be famous if you have something you want to say and manage to say it in a compelling way in your own voice with your own thoughts (memoirs are not written by committees). So back I went to the drawing board. French Toast and the following books are a result of that perspicacious, frank, but gently given advice.
AWP: Did journalistic reporting stand in your way when you were starting to write memoir? 
HWR: Yes, I had to fight trying to be "objective" and checking facts the way we did when I worked at Time for fear of making some terrible error. But the more I got into my own persona, the more fun it became. They say the worst censorship is self-censorship. I agree.
AWP: Are there different things that motivate you now when you are writing?
HWR: I'm always motivated when a subject truly intrigues me, engages my interest, makes me what to find the answers to questions. I'm motivated by quirk and humor. I've always noticed that my writing is bright when the enthusiasm is there, flat when not (and those pages, or at least most of them, I hope, end up in a nice big poubelle next to my desk).
AWP: Could you talk about your process as a writer?
HWR: I get an idea and it grows. I brainstorm with myself and others and if the idea becomes an obsession, it becomes a book. As far as the technicalities are concerned, I post my chapter headings on the wall and write them one by one, in order. I know the word count I want and write until I have it. Then I re-write several drafts. For example, I wrote eight versions of Joie de Vivre before I was satisfied. The re-writing is my favorite part of the process.
AWP: Do you keep a journal? Is there the temptation to keep a journal just to preserve what you've experienced?
HWR: I scratch thoughts in notebooks, and have a huge collection of them dating from years back. I also keep a little journal on my computer but rarely make entries mainly because I find that if I spend time writing a journal, I don't spend time on the big projects. It's too easy for me to use a journal to procrastinate. But that's my case: I know journals are precious for other people and so much the better.
AWP: What's the best writing advice you've ever been given?
HWR: Writing is a job, like being a plumber. Have you ever heard a plumber complain about "plumbing block?" To write, (or to fix a burst pipe) you've got to do it rather than talk about it. We all have entertaining projects and ideas up there in our heads. Getting them from the brain to the paper is a hard task, which requires a certain amount of talent but mostly hard work.
AWP: In general, what opportunities or challenges do you experience as an American expatriate writer in Paris?
HWR: The opportunity is to live in and partake of a totally different culture. The challenge is to feel disconnected from your own. I'd have a hard time writing about the U.S. today since I've now lived longer in France than I have in the States. That's why I so love to read contemporary American fiction.
AWP: As an American writer living in Paris, where do you situate yourself in the realm of expatriate literature?
HWR: I situate myself in a long line of American expats who have written about France. I have shelves and shelves of these books in my office. They range from well-known writers like Edith Wharton, Henry James, Fitzgerald and Hemingway to lesser-known ones, all of whom have a story to tell, either with France and the French as the center of the story or as a backdrop. In my bookcase are novels, nonfiction, biographies, even sociological studies such as one of my absolute favorites, Village in the Vaucluse by the late Laurence Wylie.
AWP: You arrived in Paris in the early 1970s, soon after the 1968 "mini-revolution" in Paris. What was that like? Where would you go? What wouldn't you do?
HWR: Actually, I was in France during May 1968. Students were throwing cobblestones at the cops, and tear gas filled the streets and even wafted into my apartment building on the rue Monge where I had a tiny chambre de bonne on the 8th floor. Being curious, there wasn't anywhere I wouldn't go or do. With a French student friend, I watched many demonstrations but didn't participate. It was an exciting time. I had to leave, though, for graduate school in the States and got the last plane out before they closed the airport. When I returned a couple of years later, I found a country where people had loosened up. My husband told me that when he was in school, male students wore suits and ties. After 1968, they wore jeans. Before 1968, the formal "vous" was de rigueur, after 1968 "tu" became more common in certain milieux.
AWP: Some women and men are predisposed, each in their own way, toward France: through fantasy, family or a cultural context. How did your interest in France unfold?
HWR: My interest in France was inspired by three admirable women in my hometown of Shenandoah, Iowa (population 5,000). One was my step-grandmother, "Aunt Blanche," who had been a French professor at Grinnell College and who had lived in France. The books she gave me to read about France, the French words she taught me, and the glowing and special way she spoke about that magical distant country instilled in me a passion for it. The other major influence was a French family who came to live in Iowa after the Nazis requisitioned their beautiful home in Le Havre. Can you imagine the transition? The parents opened a French restaurant, The Normandy Inn, in Shenandoah. The homemade French cooking, the precious antiques they'd managed to salvage from their Normandy home, their humor and courage in the face of such earthshaking life changes, fascinated me. I looked up to Aunt Blanche and Micheleine and Madeleine as models of how I would love to look and dress and be.

AWP: Did you have a strong motivation to get out of town where you were brought up, and get out writing?
HWR: I wrote for our town newspaper, the Shenandoah Evening Sentinel, which had an entire page, the Shen-Hi-Can, written entirely by the high school students, which came out every Monday. That's where I saw my first byline! As for wanting to get out of town, I was happy in Shenandoah with friends and family but always knew I'd leave to go to college and make my life elsewhere and that it wouldn't be in the States. I just knew it. The minute I graduated from the University of Michigan, I bought a one-way ticket to Paris.
AWP: Many notable literary figures are noted in your book, Joie de Vivre. In particular, you quote Edith Wharton, an American writer of novels and short stories of social insight, who wrote French Ways and Their Meaning, published in 1919. What modern trend do you think she would love the most?
HWR: In her chapter "The New French Woman," Edith Wharton writes, "No one who has seen Frenchwomen since the war can doubt that their great influence on French life, French thought, French imagination and French sensibility, is one of the strongest elements in the attitude that France holds before the world today." I think she would love to see the progress French women have made in acquiring more power (they finally got to vote in 1945). I think she would admire Simone Veil and Christine Lagarde and the legions of French women who manage children and work with ease and especially no guilt.
AWP: What is it about Paris and writers?
HWR: Paris is such a beautiful city that it inspires people to write about it. That's one thing: the other is that writers are prestigious, well-regarded members of society and writing: even if it is not a lucrative activity, it is a respected one. (And now to boast about a family success: Our son David's first fiction book, La Paresse et l'Oubli, which came out when he was 29, was published by Gallimard, the prestigious publisher of Sartre, Camus, and Gide). The major French newspapers all have weekly literary supplements. Talk shows showcase their works. As for expat writers, looking at the plethora of books on France, the French, Paris and the Parisians that keep coming out year after year, it's clear that the fascination with France will never cease.
AWP: Napoléon Bonaparte (1769-1821), a reactionary pragmatist regarding women, said in a letter written in 1795: A woman, in order to know what is due her and what her power is, must live in Paris for six months. In what way does Napoléon's statement hold true with your experience living in Paris? How is Napoléon's statement understood by women of today?
HWR: In Paris women are free to go about their business. If you're sitting in a café and a man shows interest in you, you're free to take it or leave it. There's a feeling of power knowing that men appreciate women who've made an effort with their appearance, and that they appreciate intellect and stimulating conversation as well. Parisian women possess incredible self-confidence. American women possess self-confidence in their jobs; the Parisians possess it in their lives.
AWP: Are there things that you feel haven't been said about French culture that you are trying to explore in your work now?
HWR: There will always be things about French culture that I either don't know about, or know about and have a hard time understanding, or haven't fully explored. I truly think I could write a book a year and never get to the end of my questions. I've never been bored in France and never will be—the French are so complex that it would take a lifetime to figure them out (and that's why so many people have written books trying to do so).
You may also enjoy A Woman's Paris® post, "Fatale: How French Women Do It" – Perfume that rocks the room, peeks at the mysterious ways Frenchwomen manage to appear sexy, smart and recklessly chic from the book Fatale: How French Women Do It by Edith Kunz (used by permission). Included are tips for applying fragrance and a list of 18 key pulse points to consider.
Ballet Flats in Paris: And God made Repetto, by Barbara Redmond who shares what she got from a pair of flats purchased in a ballet store in Paris; a feline, natural style from the toes up, a simple pair of shoes that transformed her whole look. Including the vimeos "Pas de Deux Coda," by Opening Ceremony and "Repetto," by Repetto, Paris. (French)

Children fashionistas: Why French children dress better than you do. French au pair Alyssa Glawe tells that a child's clothes in France are more than just something to cover the body. "It's safe to say that, French parents would never put an item of clothing on their child that they would not wear themselves," she writes "Comfort is important, but in all truth, it's really about the fashion." Including a list of children's labels and websites.
Vive La Femme: In defense of cross-cultural appreciation. Writer Kristin Wood finds Francophiles around the world divided by Paul Rudnick's piece entitled "Vive La France" in the New Yorker magazine. As is often the case with satire, there is a layer of truth to the matter that is rather unsettling. Including comments from readers worldwide. (French)
The Child Madeline, by writer and educator Natalie Ehalt who shares her love of Madeline and brings a deserved respect for girls and children worldwide. Including excerpts from Mad About Madeline: The Complete Tales, by Ludwig Bemelmans.
A Woman's Paris — Elegance, Culture and Joie de Vivre
We are captivated by women and men, like you, who use their discipline, wit and resourcefulness to make their own way and who excel at what the French call joie de vivre or "the art of living." We stand in awe of what you fill into your lives. Free spirits who inspire both admiration and confidence.
Fashion is not something that exists in dresses only. Fashion is in the sky, in the street, fashion has to do with ideas, the way we live, what is happening. — Coco Chanel (1883 – 1971)
Text copyright ©2013 Harriet Welty Rochefort. All rights reserved.
Illustrations copyright ©Barbara Redmond. All rights reserved.
barbara@awomansparis.com