Travel Diaries: Unpredictably Paris (part one)
10 Tuesday Jun 2014
Tags
City of Light, Flaneur, flaneuse, France, French waiters, Frenchmen, Frenchwomen, Georges Braque retrospective Grand Palais Paris, La Dame aux Camelias Paris Opera, Paris, Paris opera, Parisians, walking in Paris
Share it
By Barbara Redmond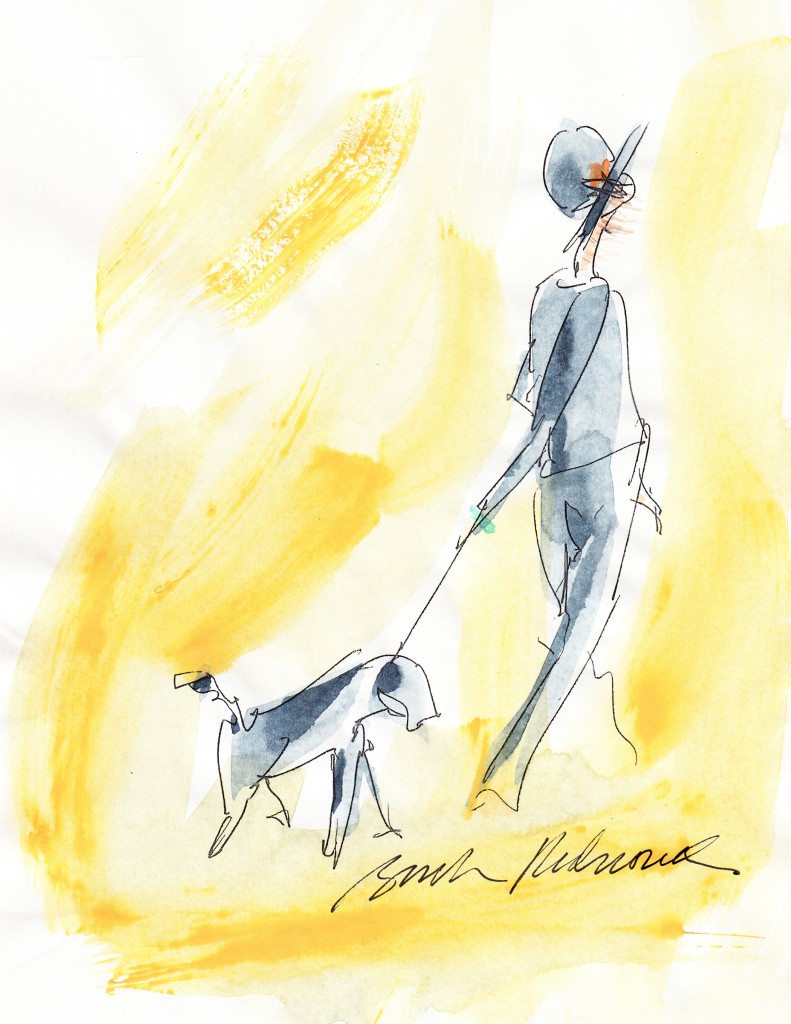 You could say that my fondness for walking in Paris began in 2005. As a visitor renting in the fourth arrondissement, and now the sixth, I can still picture the two-bedroom, third floor flat with its rose garden balcony views of Colonne de Juillet in Place de la Bastille and the celebrations held there. But if I count a special birthday, a couple of weekends on either side of a wine tour to Burgundy and art tour to Europe, which also included Paris, my fondness for traveling by foot in Paris dates back further than that. In the late seventies, the first hours I set foot in Paris were hugely disappointing, but short-lived. Paris was in awful shape. Today the city buzzes with more transit, not all shops are closed from 1 to 4 in the afternoon, and it's cleaner. But back then I remember wondering, in a moment of hopelessness, how I could get out of town, and fast.
I had arrived at Gare de l'Est on a scorchingly hot August afternoon and was shuttled from the train station to our hotel in a non-air-conditioned van by way of the "oldest streets in Paris," or so said the professor from Oxford who led our group of twelve designers. The month-long design tour of Europe ended in Paris. We were driven past block after block of sooty apartments through winding streets, and the foul smells of rotting foods, diesel fumes, cigarette smoke and dog dirt that hung in the airborne dust were a far cry from what I had expected of this world-renowned city. An urban legend of grandeur, I thought. Where was the artistic spirit? I had my doubts. My first hours in Paris left me feeling skeptical, at best.
Somewhere along the avenue des Champs-Élysées that was close to our hotel I would find, I assured myself, an ice cream and a train or bus excursion for a weekend getaway to the French countryside. In the event that I couldn't find a travel office, it was at least an excuse to be out in public on foot and away from the stifling hot two- or three-star hotel. (Until 2004, pretty much the only places that were air-conditioned in Paris were the supermarkets.) After the morning train ride from Switzerland to France, I wanted the peace and privacy to wander unnoticed among the crowds.
Just beyond rue de Présbourg, the street that rings the Arc de Triomphe, I found a travel agency. The sign on the windowpane read: "fermé du 13h-16h," closed from one to four o'clock, the customary work break for lunch in those years. With the taste of French vanilla ice cream in my mind, and to make the most of the fleeting day, I walked along the avenue under the weight of a weekend bag slung over my shoulder amid clouds of exhaust from a steady stream of busses, taxis and motorcycles all around. At a concession stall near Place Clemenceau, I stopped for an ice cream before tracing my steps back to the agency. It was five o'clock and I took my place behind the others who had come, like me, for a weekend getaway or plans to travel. What was the allure of Paris? I wondered to myself.
It was hot inside, too. I felt an outsider's familiarity with the French countryside from paintings I'd seen in museums and books and from my own observations of drawing French landscapes. If I had been single-minded, I would have left the agency with a ticket and escape plan from Paris—but, instead, I stepped outside.
The afternoon had been slipping away, fast, as I watched from my spot inside the agency; a haze beyond the agency's window was changing from burnt-white to powdery iris blues, its windowpanes to ambers and pinks: colors reflecting onto the pavement and passersby. In the setting sun, the Arc de Triomphe at the end of the avenue was awash with shades of faded scarlet and dried rose as the sun set. Moved by the fragrance of flowers and moist grasses rising in the cooler air, I felt a wave of excitement, a sudden desire to get lost among the promenade of people on the street. I was hungry to take in Paris, to crisscross the city from one side to the other with no particular destination in mind—I felt like a true flâneuse, an unintentional flâneur in the making. Here was the fascinating Paris unfolding before me; in a matter of minutes, my attitude transformed from wanting to escape to being hungry to explore.
After almost ten years of annual visits to Paris, I still have no secret formula for knowing the city. My ritual is walking. Like everyone else, I sometimes do ride, but why bother to ride when you can walk? In 2010, following a near month-long rain in Paris, my pair of leather flats were back at the Manfield boutique in less than three weeks after purchasing them for new leather soles and conditioning. They're still in top-notch shape—I had caught them in time. The fact is that I walk in the rain, too.
Last September I had set aside an hour to walk from a restaurant catty-corner and down the block from Drouot-Richelieu, the large auction house in Paris known for fine arts and antiques, to the Grand Palais near Pont Alexander III on the Right Bank of the Seine. By pedestrian standards this is not a long walk. An hour would permit an impromptu drawing, or two, along the way, but barely. I held a timed ticket for 5:30 pm to the Georges Braque retrospective at the Grand Palais (that had opened the week before), and would forfeit the chance to view the exhibit if I was late. Following a leisurely lunch at J'Go Drouot with my friend Maureen, we parted at the restaurant's door over promises of "same place next year," and joined the busyness of Paris out on the street.
Maureen left to meet a notaire in the quartier Montmartre and I was heading in the opposite direction toward the Seine along boulevard des Italiens. We blended into the men and women from the quartier who filled the streets with attaché cases in hand. By contrast, my sac of sketchbooks and writing tools held neither legal nor financial papers nor Mont Blanc pens. I continued along the avenue at a relaxed pace, taking in as much Parisian life around me as possible. I was thinking back to the marvelous conversation between myself and Maureen, and thinking forward to the lineup of items high on the agenda for my last weekend in Paris. In four days I would be on an early Monday morning flight to Minneapolis.
Weaving my way through the crowded boulevard past newspaper kiosks and cafés, I took in the scene and sketched. Patrons dining outside at tables and chairs on the sidewalk took no notice of the pocket-sized sketchbook and pen I pulled from my sac, nor did they pay any attention to the profiles I rapidly sketched. Neither did the waiters in their stark black trousers, vest and un petit bow tie, wearing starched, white aprons tied at the waist and shirts bleached to a crisp. It takes a few strokes of the pen to capture their stance: a strong, aloof line from chin to the hip, fading to nothingness; a fade that gives the drawing its tension, not knowing to where he will dart or how fast he will go.
I turn my pen to a Parisienne dressed in a pale, chalky-white Chanel suit; she is out walking her Jack Russell Terrier, whose thick, rough coat of shaggy, raw silk colored hair matched the heels that she wears. Waiters. Parisians. A pen sketch would do. Color, if added later, is never difficult to remember: variations from black to white with shades the color of Haussmann's stone in between.
I followed the woman and her pooch with paper and pen and continued to sketch them to the end of boulevard des Italiens at avenue de l'Opéra where they crossed and disappeared into the crowd, catching sight of them again as they crossed Place de l'Opéra in front of the opera house to rue de la Paix, the start of luxury shopping's street. The Paris Opéra, as it is known, stood vibrant in the sunlight. I sketched its magnificent façade, decorated with marble friezes, columns and statuary with my pen; one more drawing, a couple of lines, before I'd have to close the sketchbook and be on my way. I felt its charm, remembering the first ballet performance I attended there. The fashionable, well-heeled audience that ascended the steps to its main doors on Place de l'Opéra and diverged into a magnificent foyer of interweaving corridors and stairwells, details of gold leaf, cherubs and nymphs who appeared to flutter in the light from the chandeliers.
The opening of the ballet's new season had been the weekend before. Would luck have a ticket to La Dame aux Camélias at the Paris Opéra? I remembered a small office window selling tickets to theater, opera, music and ballet located in a passage off Place de Madeleine that I would pass as I continued walking on boulevard des Capucines, which becomes boulevard de la Madeleine in three long Paris blocks. The ticket window, as I remembered it, was small and protected by an awning and if I could find this hole-in-the-wall place, it, too, would be a stroke of luck. A guidebook would be useless. It had been impossible to find several years ago and was made worse with the distraction of the pouring rain from that day clouding my memory. I had come to pick up a ticket reserved by a Parisian friend who had written just the address of the ticket window on a slip of paper, which I'd tucked into my pocket. I had no name then, nor now.
If I needed to search the square, I would get too close to missing Braque. In my mind as I walked, I rehearsed the transaction of buying and selling. Like most transactions in France, including purchasing a ticket to the ballet, there would be paperwork and more than one person to carryout the exchange. I would be courteous without making a hideous racket or being impolite. There would be no time to bumble in inadequate French (under pressure). I could gesture doubt. I would shrug ignorance. I started to sprint. The ticket window, which I found without difficulty, had grown, but modestly. It was no longer a simple window with an overhang and occupied a space slightly larger than a typical apartment kitchen in the Latin Quarter. It was off-the-beaten path. I was the queue, with no one in front or behind me. There was an exchange of spoken words bonjour, oui, merci bien and an unrestrained number of shrugs, nods and smiles from both sides of the counter, theirs and mine. Would Madame be satisfied with a ticket in the orchestra section tomorrow evening at 95Euro? Asked the man behind the counter. Mais bien sûr, "but of course!" I surprised myself with an unrehearsed response before giving him a chance to finish. As I expected, it was a two-person, four-step process. Kind words in French, a gesture of appreciation and I was off. How could I have possibly added one more thing to my weekend schedule? I wondered. My concern now was getting to Braque on time.
Unpredictably Paris (part two) 
Acknowledgements: Iona Davidson, student of French and Italian at the University of Oxford, England, and English editor for A Woman's Paris, and Natalie Ehalt, Bilingual Music Specialist at Hiawatha Academies, Minneapolis, MN, and Editorial Manager and writer for A Woman's Paris.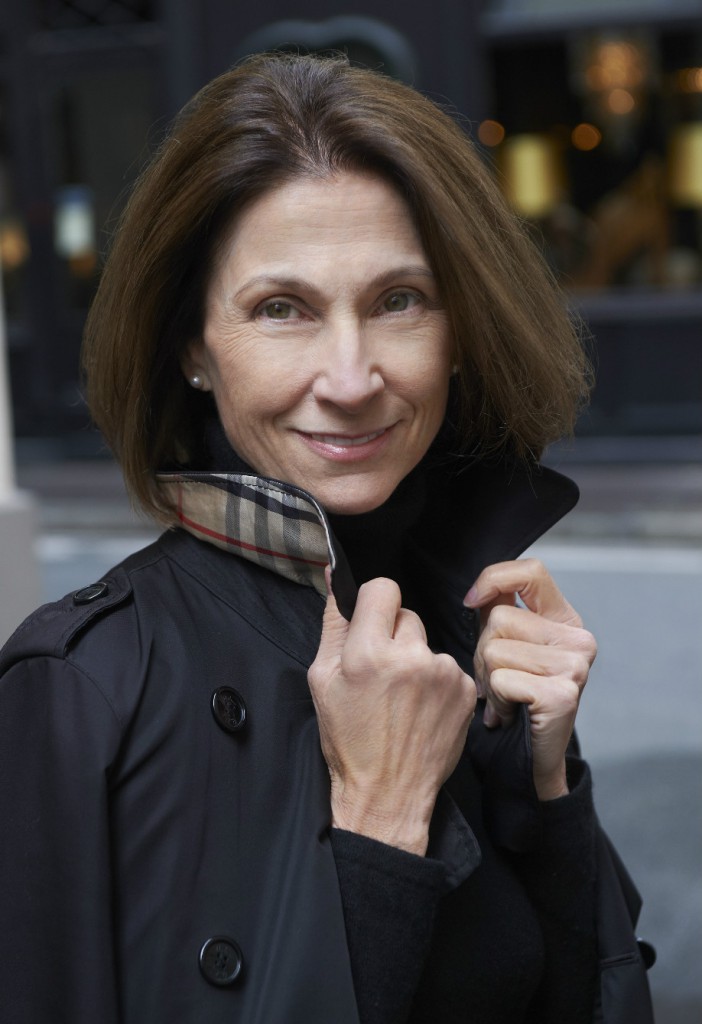 Barbara Redmond, publisher of A Woman's Paris®, is a long-time Francophile and travels to Paris every chance she gets. Her stories about Paris and France have been published in AWP® and republished, with permission, by other blogs and publications. Barbara has presented programs on French fashion and food, and has been a guest speaker for students planning their study abroad. She serves as an advisory board member at the University of Minnesota College of Design and is an advisory board member of the French-American Heritage Foundation MN, and an active student mentor. Barbara has been recognized for excellence in art by international and national organizations and publications. Prints of her fine art paintings are in collections in Europe and North America and are available for purchase.
You may also enjoy A Woman's Paris® post Photo-ready in Paris: not what you might expect. Barbara Redmond takes you from Café de Flore to rue Bonaparte to Place de Furstenberg in Paris as fashion photographer and author Frédérique Veysset's Nikon clicked frame after frame, shooting faster and a lot, in the action without posing. Fixing on a place and time that was Paris. (French)
"To Catch a Thief" on the Côte d'Azurby Barbara Redmond who brings us a story of travellers who had come to the French Riviera, like her, to indulge in the sea and glitter by night. Reading until the professeur de natation was folding the last beach umbrella, then to dress for the evening.
To the South of France with Love. Sara Horsley invites us into her world to share six weeks in Arles, France, during a study abroad program. There, she learned about the French culture and their respect and admiration of artistic expression.
Montreal's Street Art: A vibrant urban gallery by Lauren Ernt who has us wading through a crush of autumn leaves with a tiny camera in hand, scanning the walls for Montreal street art. Strangers to the city might not be aware of Montreal's diverse street art offerings, but it only takes a single quirky tag or striking mural to open your eyes to the city's vibrant urban gallery. (French)
The Stones of Carnac, by award-winning travel writer and photographer, Catherine Watson. Catherine's career has taken her around the world three times, to all seven continents, and into 115 countries. Writing about this prehistoric site in northwestern France, she describes the giant stones that linger there and stand in rows across the French landscape, shouldering their way over rises, past houses, through farm fields—a granite army, 3,000 strong.
The Little Paris of Buenos Aires, by writer and educator Natalie Ehalt. Natalie writes about Recoleta, a premier barrio in Buenos Aires, Argentina, an irresistible Little Paris of South America. Until the sounds of thick Argentine Spanish reveal Recoleta's true identity, a visitor might be fooled, stepping out of an urban rowboat and into a garden of 12,000 roses. (French)
Text copyright ©2014 Barbara Redmond. All rights reserved.
Illustration copyright ©2013 Barbara Redmond. All rights reserved.
barbara@awomansparis.co