On Aches and Madeleines
24 Tuesday Mar 2015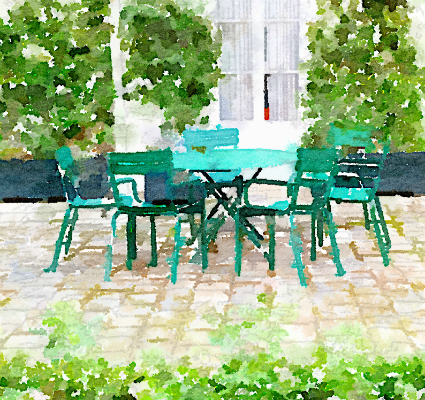 "On Aches and Madeleines" by Yara Y. Zgheib. © 2015 Yara Y. Zgheib. Published with permission. All rights reserved.
The historic French city of Saint-Malo is Brittany's most popular tourist destination with many places a weary traveler can rest their feet. But, if you ever find yourself in that ancient port city—after a long day of fortresses, cathedrals, and pirates, and if you can resist the urge to collapse inside the first brasserie you find—I will tell you of a particular place that is well worth your while.
On the side of the city facing the port in a nineteenth century neighborhood is the bistrot, 'le café du coin d'en bas de la rue du bout de la ville d'en face le port,' La Java Café on rue Sainte Barbe. Swings at the bar, piano in the corner, clowns, masks, cuckoo clocks, and more dolls than you have ever seen in a single room. The place catches you off guard and sweeps you to a far off time when life was simple and the air was sweet; a time of sticky caramels, bedtime stories and soft lavender sheets. There is a reason this café is on the European Union's list of cultural heritage sites—it's that little feeling you get when you walk in, a feeling the French call la madeleine de Proust.
A madeleine is a small lemon cake shaped like a seashell and the French saying, la madeleine de Proust, originates from an excerpt from French writer Marcel Proust's book Remembrance of Things Past, (1913 -1927), one of the most famous literary works of the twentieth century; the most famous being the episode of the madeleine. The scene takes place on a gloomy, rainy afternoon, at a gloomy, rainy time in Proust's life. He sits down to a cup of hot tea, into which he dips a madeleine then brings it to his mouth.
"No sooner had the warm liquid mixed with the crumbs touched my palate than a shiver ran through me and I stopped, intent upon the extraordinary thing that was happening to me. An exquisite pleasure had invaded my senses, something isolated, detached, with no suggestion of its origin. And at once the vicissitudes of life had become indifferent to me, its disaster innocuous, and its brevity illusory…. I had ceased now to feel mediocre, contingent, mortal." —Marcel Proust (1871-1922), Remembrance of Things Past, À la recherché du temps perdu
The madeleine, which he had not tasted since his childhood, had transported him back to the intimate, pastel-colored Sunday mornings he used to spend with his Aunt Léonie.
La madeleine de Proust. A happy memory unconsciously elicited by a fleeting sensory experience—a scent, a taste, a few notes from an old tune—a vague, bittersweet memory, of the kind that makes our lower lips quiver and our hearts ache.
That ache, Proust's madeleine, is universal. The Russians call it 'toska,' a longing for something missing, and 'even if you're not sure what it is you ache for it, down to your bones.' In Portuguese, it is 'saudade,' and it carries the melancholy assurance that whatever you are longing for will never happen again, 'a pleasure you suffer, an ailment you enjoy.' The Welsh describe it as an actual place; they define 'hiraeth' as homesickness for the lost places from our past.
Looking back is not just universal; it is endearingly human. J.M. Barrie said: "God gave us memory so that we might have roses in December." God gave us memory because somewhere between dunking little cakes into hot tea and playing imaginary games, we grow up. And in the story of our grownup present, there is no clear ending.
We turn to the past, not because it is more beautiful, but because the past is safe, because it is all we know. In the past, the dots are already connected. So rather than contemplate an uncertain, scary future, we embellish our memories with nostalgia and ache for a time that was never real.
The danger is that in doing so, one day we will find ourselves aching for today.
In the Akan language of Ghana, there is a proverb that says 'Se wo were fi na wosankofa a yenkyi:' It is not wrong to go back for that which you have forgotten. The Akan believe that the past illuminates the present; it is not wrong to look backward, it is wrong to live backward.
There is beauty in the present, even without the creamy shades of nostalgia.
'You will never be lovelier than you are now. We will never be here again.' ― Homer, The Iliad
As for the future, a friend once told me: "Don't worry, life has more imagination than you."
Acknowledgements: Alyssa Heitfeld, English, Media and Cultural Studies major at Macalester College in St. Paul MN and Editing intern with A Woman's Paris.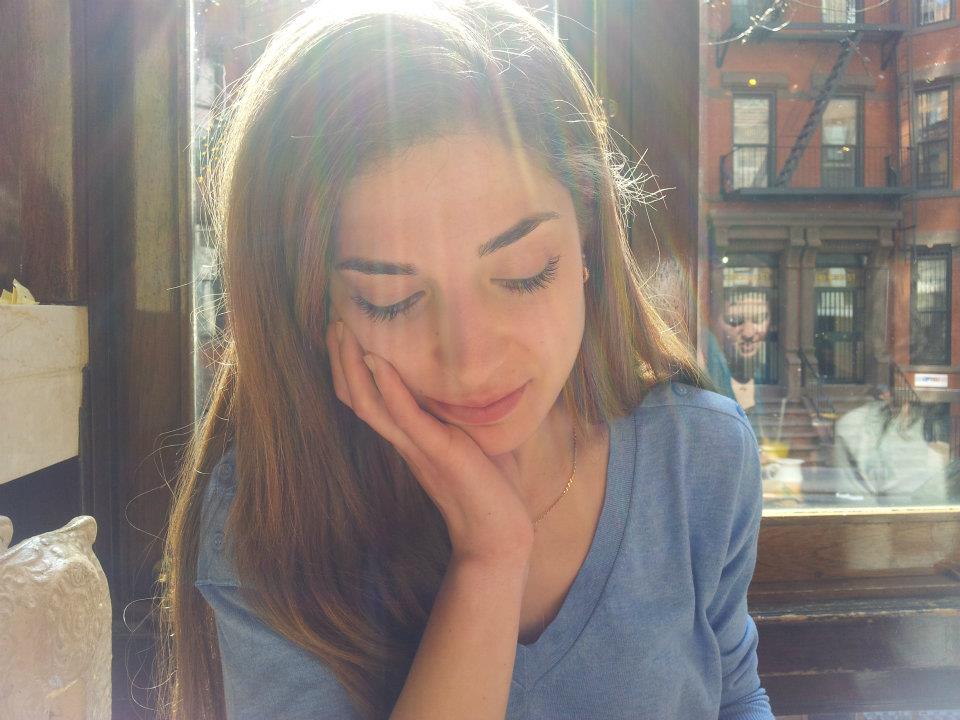 Born in Lebanon, Yara Y. Zgheib has traveled and lived in Glasgow, Washington D.C., and Paris, the city that forever has her heart. She is a Fulbright scholar with a Masters degree in security studies and an all but completed PhD in international affairs and diplomacy. More importantly, she is a writer, a political analyst, a daydreamer, and an avid tea drinker.
Yara is the author of "Biography of a Little Prince," and has a second novel, "Letters I'll Never Send," scheduled for release in 2015. Her blog, "Aristotle at Afternoon Tea," is a compilation of weekly essays on politics, art, culture, economics, literature, philosophy, and chocolate… her idea of a smart conversation over afternoon tea. For more information about Yara, visit: (Aristotle at Afternoon Tea)
You may also enjoy A Woman's Paris® post Photo-ready in Paris: not what you might expect. Barbara Redmond takes you from Café de Flore to rue Bonaparte to Place de Furstenberg in Paris as fashion photographer and author Frédérique Veysset's Nikon clicked frame after frame, shooting faster and a lot, in the action without posing. Fixing on a place and time that was Paris. (French)
Paris photo shoot in search of the perfect Moroccan slipper, by writer Lisa Rounds who tells of her adventures in the North African neighborhood of Barbès in Paris searching for the perfect slipper in red, of course, for a Cosmo photo shoot. Lisa shares her story of "living the dream," working for a publishing company in Paris.
Ballet Flats in Paris: And God made Repetto, by Barbara Redmond who shares what she got from a pair of flats purchased in a ballet store in Paris; a feline, natural style from the toes up, a simple pair of shoes that transformed her whole look. Including the vimeos "Pas de Deux Coda," by Opening Ceremony and "Repetto," by Repetto, Paris. (French)
Finding boubous, taibas, and myself in Sénégal, by Ashley Steele, an African American and student of French, who wanted to explore a non-Western culture and its perspective where she found a deep meaning once she stepped foot on African soil.
French Lingerie: Mysterious and flirty, by Barbara Redmond who shares her experience searching for the perfect lingerie in Paris boutiques and her "fitting" with the shop keeper, Madame, in a curtained room stripped to bare at Sabbia Rosa. Including a French to English vocabulary lesson for buying lingerie and a directory of Barbara's favorite lingerie shops in Paris. (French)
Doing the bridge "faire le pont" in Paris by Parisienne Bénédicte Mahé. Every year, the month of May is full of promises for people working in France: the promises of numerous public holidays. Between May 1st and May 8th we look for maybe three four-day weekends. Because what is a French person to do, except take Friday off when Thursday is a public holiday? In French we call that faire le pont, "do the bridge". What do people do during these long weekends? Well…
What's in a Word? There's more to French class than you thought. Jacqueline Bucar, French teacher and immigration attorney, invites us to stimulate a way of thinking and learning that expands our understanding of the world and ourselves through the study of a foreign language. She shares "what's in a word," a way of thinking, a "mentality" that helps define the people who speak it and their culture. (French)
Text copyright ©2015 Yara Y. Zgheib. All rights reserved.
Illustration copyright ©2014 Barbara Redmond. All rights reserved.
barbara@awomansparis.com