Le Baisemain, a kiss of the hand
24 Saturday Dec 2011
By Barbara Redmond
Was it the Chanel No.5 perfume I was wearing? A dab touched to the underside of each wrist and behind my ears with its centifolia roses and jasmine flowers. Or, our subtle laughter at the door?
The atmosphere was magical. Candlelight quivered from crystal to silver, shifting light and color on the soft surfaces of linens and roses. Shadows on the glass danced against a sweep of city lights twenty floors above the river's edge as guests crowded to the view. Tango and jazz mingled freely with the sounds of English and French and German. The smells of savory and sweet filled the air.
"Bonsoir, Madame!" said my guest, who was the last to arrive. We had met last year at my holiday party through a friend of mine, who also had arrived only moments before.
Three friends were with me in the foyer coquettishly smoothing hair and adjusting ties or touching up lipstick, each peering through the coterie to see who had arrived, whom they might know, meanwhile speaking to me about last year's holiday affair. Surprised at the arrival of yet another guest, they turned toward the door as it opened, delighted to meet him again and eager to remake his acquaintance.
"Bonsoir, Monsieur!" I responded.
He leaned his brass-handled walking cane with ebony shaft against the chair and removed his tweed cap, resting it near the cane.
Still wearing a beautiful cashmere scarf with one length of the knit against his lapel and the other flung across his shoulder, he greeted me again.
My hands were at my sides and l lifted them slightly in anticipation of the French-style kiss on each cheek to say hello and good-bye.
His kiss left me breathless.
Gallantly, he bent down from the waist and reached for my right hand. He took my hand as though it were a fragile butterfly about to fly away. Poised, he raised it to the height of his chest and bowed to receive it, not quite touching lips to my skin and with the eversoslightest lift of my hand before giving it back to me.
He offered le baisemain, a kiss of the hand. Considered by some out of fashion. I loved its pleasingly graceful and stylish manner. "Never kiss a gloved hand or the hand of a young girl; kiss the hand only of a married woman, and do so only indoors," writes Elaine Sciolino, author of the book, La Seduction: How the French Play the Game of Life about the rules of le baisemain.
After my final guest had left, I stood by the windows overlooking the city with a last glass of champagne, still charmed by the refinement and elegance of le baisemain and my guest. Did the magical atmosphere, the special ambience of the evening draw out such charm? Memories? Fantasies?
Le baisemain, a kiss of the hand. How can a woman not adore its ceremony, mystery and alteration of time?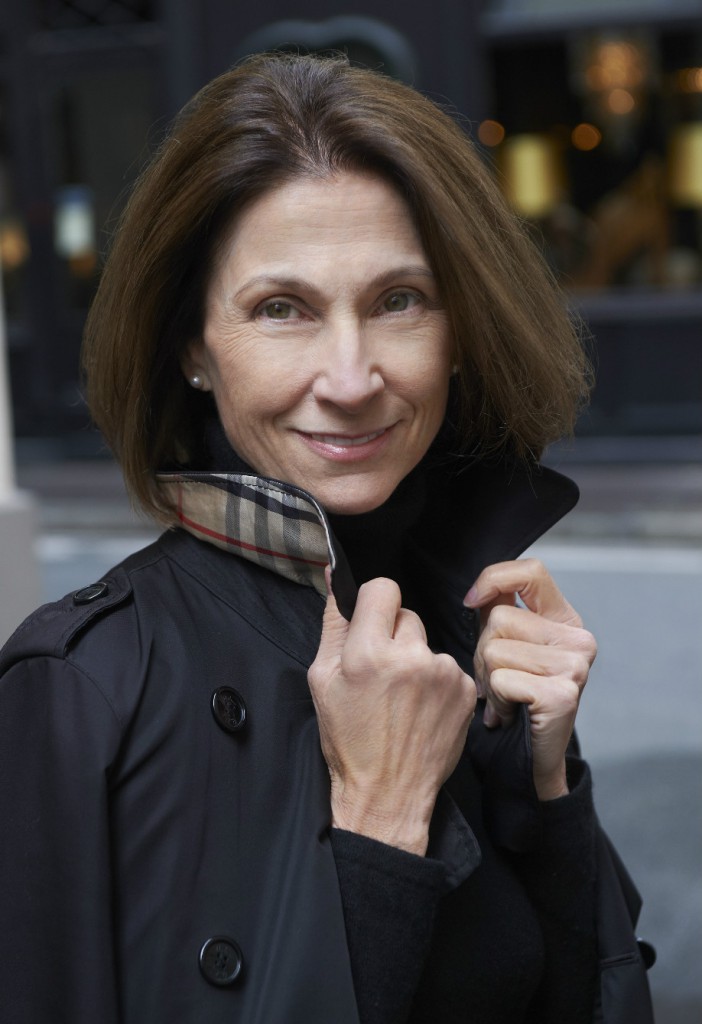 Barbara Redmond, publisher of A Woman's Paris®, is a long-time Francophile and travels to Paris every chance she gets. Her stories about Paris and France have been published in AWP® and republished, with permission, by other blogs and publications. Barbara has presented programs on French fashion and food, and has been a guest speaker for students planning their study abroad. She serves as an advisory board member at the University of Minnesota College of Design and is an active student mentor. Barbara has been recognized for excellence in art by international and national organizations and publications. Prints of her fine art paintings are in collections in Europe and North America and are available for purchase.
You may also enjoy A Woman's Paris® post, "Fatale: How French Women Do It" – Perfume that rocks the room, peeks at the mysterious ways Frenchwomen manage to appear sexy, smart and recklessly chic from the book Fatale: How French Women Do It by Edith Kunz (used by permission). Includes are tips for applying fragrance and a list of 18 key pulse points to consider.
Perfume: discovering the perfect luxury experience, by Andrea Johnson who shares tips on finding the right fragrance, which is not always easy. A biochemist and former fragrance sales associate, Andrea writes about choosing a fragrance that reflects your personality and drawing people in with a scent.
Scarves à la Françoise: The lingua Franca for stylish women, by Barbara Redmond who shares her experience trying on scarves and tying them at the home of her French friend in Lyon. Arriving at the famous silk manufacture in Lyon, André Claude Canova, Barbara and her friend gently tapped on the window even though the shop was closed.  The shop girl let them and they all enjoyed hours of playfully draping, twisting and knotting scarves and shawls. An experience spurred by the ubiquitous nature of women and scarves: our common language.
Imperfect Perfection: The new French woman, by writer Kristin Wood who reminds us of the words attributed to Henry David Thoreau, the famous American author and philosopher who eschewed material excess and extravagance… "Simplify, simplify, simplify." Kristin writes about the predicted trends of the "undone" makeup look, and the "de-blinging" of luxury items. What better place to introduce these two trends on a grand scale than in Paris? 
French Lingerie: Mysterious and flirty, by Barbara Redmond who shares her experience searching for the perfect lingerie in Paris boutiques and her "fitting" with the shop keeper, Madame, in a curtained room stripped to bare at Sabbia Rosa. Including a French to English vocabulary lesson for buying lingerie and a directory of Barbara's favorite lingerie shops in Paris. (French)
 French Indulgence: A perfume of one's own, by Barbara Redmond who writes about her experience in the atelier (workshop) of Master Perfumer Isabelle Burdel, Salon Privé, Cannes, France. Isabelle, a "nose," creates a marvelous alchemy of perfumes of rare and natural essences made-to-measure for each customer. How did Isabelle guess Barbara's choice from the selection of Paris macarons offered (as a test, no doubt), when she arrived at the atelier? Pistache. Powdery-dry and musty smells of the Greek islands' arid winds and briny taste of the sea…
Text copyright ©2012 Barbara Redmond. All rights reserved.
Illustration copyright ©2012 Barbara Redmond. All rights reserved.
barbara@awomansparis.com