Wine in France: Dewey Markham Jr., wine scholar, food connoisseur, and author of "1855: A History of the Bordeaux Classification" a James Beard award book, 1997
02 Tuesday Dec 2014
Tags
1855 A History of the Bordeaux Classification Dewey Markham Jr., A French Chef Cooks at Home Jacques Pepin Cassoulet, Alexander Lobrano Hungry for France, Alexander Lobrano Hungry for Paris, Ann Mah Mastering the Art f French Eating, Asian wine market, Associate Director of the Swiss Wine Information Council, Bordeaux wines, British wine market, California Cabernet Sauvignon, Château Bourgneuf Pomerol, Château Grand Corbin-Despagne Saint-Emilion, Château Lafite, Château latour wine, Château Les Trois Croix Fronsac, Château l'Argenteyre Médoc, Château Raymond Lafon Sauternes, Château Robin Castillon Côtes-de-Bordeaux, Château Sociando-Mallet Haut-Médoc, Château Tour de Mirambeau Entre-deux-Mers, Chef Patrick Cirotte, Clos Floridène Graves, Culinary Institute of America, David Lebovitz My Paris Kitchen, Dewey Markham Jr., Didier Dagueneau wine maker Pouilly, food and wine pairing, French wines, Gastronomy France, Great vintages Bordeaux Wines, James Beard award for wine book, John Baxter The Perfect Meal, L'Ecole de Cuisine La Varenne Paris, Michelin Guides, Mireille Guiliano Meet Paris Oyster, Morrell and Company, Patricia Wells Food Lover's Guide to Paris, Reignac Bordeaux Supérieur, Sancerre wine, School of Oenology at Bordeaux University France, Sherry-Lehmann Wines and Spirits, The New Professional Chef Dewey Markham Jr., USA wine market, Vincent Pinard winemaker Sancerre, Wine Basics Dewey Marham Jr. John Wiley and Sons, wine connoisseur, Winemaking in France, women winemakers in France, World War II 1940-1946 winemaking in France
Share it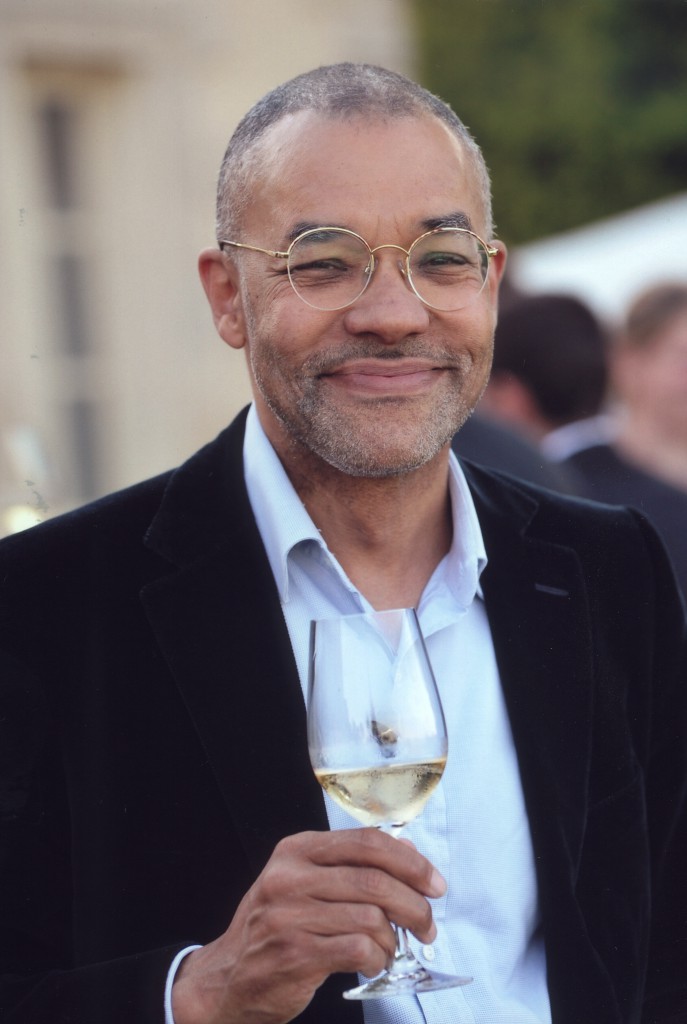 Dewey Markham Jr., wine scholar and author living in Mérignac, France, was born and raised in New York City. He is a graduate of New York University, with a Bachelor's degree in English and a Master's degree in Cinema. In his late twenties, Markham's professional direction turned to cuisine, and after working as a cook in Manhattan he enrolled in the Culinary Institute of America, the United States' preeminent cooking school. While still a student at the Institute, Markham began writing articles on various aspects of gastronomy, and after graduation he was awarded a fellowship as an editorial assistant engaged in research and writing for the school's textbook, The New Professional Chef.
Since 1993 Markham has lived and worked in Bordeaux, where he wrote 1855: A History of the Bordeaux Classification, published in 1997 to critical and professional acclaim, and winner of the James Beard award for wine book of the year.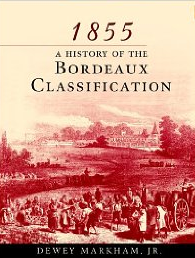 From 1986 to 1989 Markham lived in Paris, where he was a director of the French cooking school L'Ecole de Cuisine La Varenne, introducing a wine studies program to the curriculum. This led to an increasing shift from cuisine to wine, and upon his return to the United States he worked in two of New York's leading wine shops, first at Morrell and Company, then at Sherry-Lehmann Wines and Spirits; in addition, Markham has worked as Associate Director of the Swiss Wine Information Council.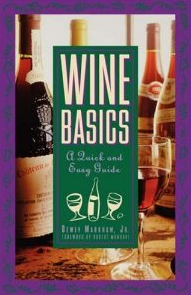 During this time, he was invited back to the Culinary Institute to teach a series of wine courses, and wrote Wine Basics (published in the United States by John Wiley and Sons), an introductory book for the beginning wine drinker that has become a standard title in the literature, having gone through nineteen printings to date.
He holds a degree in wine tasting from the School of Oenology at Bordeaux University. Visit: (Website)
INTERVIEW: Wine in France: Dewey Markham, Jr., wine scholar, food connoisseur, and author of "1855: A History of the Bordeaux Classification" a James Beard award book, 1997
AWP: Wine bestows a record of ownership from the beginning of its origin. We might say the wine drinker and connoisseur is also buying into the romance of that vineyard's life. What is it about wine that makes wine lovers connect in such a powerful way?
DMJ: I think it's the process of establishing that connection between wine and wine drinker, which makes the relationship particular. This is based on one simple thing which so many wine drinkers forget—wine does not taste good, at least not that first glass; we have to learn to like it. Now, this is not unlike so many other foods we experience for the first time, but unlike other foods (where we have a parent telling us to "eat it, it's good for you!", we come to wine when we are mature adolescents or adults and have to come to grips with it on our own. If you can get through that first glass and keep at it, developing a taste for it and then a preference, you end up making wine something you've invested with a bit of yourself.
AWP: Winemaking in France has been an industry dominated by the French. When you entered the industry in 1993, particularly in Bordeaux, what were the challenges and how did you grapple with the cultural differences? How has it changed?
DMJ: Although winemaking in France has, naturally, been a mostly French affair, in Bordeaux things have been a bit different. Bordeaux has always been a wine for export, with the English as principal clients during the 300 years when they owned the region (from 1154 to 1453), then joined by the Dutch as major buyers during their "Golden Century" in the 1600s. Because of these external influences there has been a long-standing foreign presence in château ownership and other branches of the wine trade. Consequently, becoming acclimated to Bordeaux was relatively painless, and the Bordelais were wonderfully welcoming to me.
AWP: From 1940-1946, during World War II, many women tended winemaking and running the Châteaux. How was it in Bordeaux?
DMJ: As elsewhere in France, many men who would otherwise work the vineyards and make the wine were shipped off to Germany to work in munitions factories, leaving the grape growing and winemaking to the women and children. This, compounded with the confiscation of chemicals needed to make the wine and keep the vineyards healthy made this period an extremely difficult one for Bordeaux winemaking. Nonetheless, after five years of struggle and privation, 1945 was one of the "vintages of the century," producing wines that are still offering great pleasure 70 years later.
AWP: What was the best post-war vintage to date? What made this one of the truly great vintages?
DMJ: In the 20th century this would be the 1961 vintage (if we don't count 1945 as post-war). What made this vintage great is what makes the character of every vintage—the weather. Simply put, if the sun shines when it's supposed to and the rain falls when it should then good wine can be produced, and in 1961 the stars aligned to produce the necessary conditions for greatness.
AWP: What are the truly great vintages of the twenty-first century? What has made them great?
DMJ: In the 21st century we are truly blessed (or spoiled) with four "vintages of the century" in just the first decade: 2000, 2005, 2009 and 2010. Since the 1980s, winemaking knowledge and technology have allowed ever-better wines to be made, and with global warming providing riper grapes Bordeaux's winemakers have been given the basic material to achieve greatness with greater regularity.
AWP: Respond to the demands created by the Asian market, the U.S. market, and the British market.
DMJ: Britain and Northern Europe were Bordeaux's classic markets, giving the region its main source of foreign revenue; for generations demand was stable, production was stable (i.e., in Bordeaux the châteaux can not purchase grapes to increase output if demand should grow), thus prices were stable. With the entry of the U.S. market in the post-war years, demand increased and consequently prices began rising to unheard of levels throughout the 1960s. In the 1970s, the Japanese economy began its rise and when this new market began buying Bordeaux, pressure increased was put on a limited supply so prices rose even more. Then, Southeast Asia came to Bordeaux when the economies in this region achieved prosperity further increasing demand—and prices. Today, it is China which is adding to the already high demand for Bordeaux wine, and so prices have risen still higher. The prosperity that Bordeaux has enjoyed over the past 30 years has enabled better vineyard management and improved production facilities, so the top wines today have never been so consistently good, or so extraordinarily expensive. However, this also means that great wine is being produced at deeper levels of the Bordeaux hierarchy, so there has never been so much good quality at such reasonable prices, too.
AWP: Is there one vintage that channels everything you love about wine?
DMJ: Not so much one vintage, but rather one type of vintage—the difficult ones. When the sun shines on Château Latour's vines it shines on the little vineyard next door, and everyone gets ripe grapes and can make good wine. It is in the difficult vintages that things get really interesting, and the way that each producer manages to pull the greatest potential out of what nature has provided is what I love to discover.
AWP: What kind of wine drinker, wine connoisseur do we find today?
DMJ: The type of wine drinker is a function of how mature the wine drinker's market is. That is to say, when a country's population begins to develop a significant interest in wine, the wine drinker doesn't have many points of reference and so gravitates towards the "heavy hitters," the established—and usually expensive—wines with a reputation that will be a safe choice to present to one's dinner guests. This is what we found in the United States in the 1960s, when post-war prosperity led greater numbers of Americans to think about wine, and the money was available to buy, say, Bordeaux first growths without too much financial inconvenience. With time and experience, greater familiarity and comfort develops and a wine drinker begins to develop a more adventurous approach, looking further afield to find wines, which are good quality although not necessarily of great renown. After several decades this is where the American wine drinker is today. In China, which began this same "apprenticeship" in the early 2000s, the wine drinker there is emerging from this "heavy hitter" phase, starting to understand that there is more to wine than just Château Lafite.
WINEMAKING
AWP: Winemaking is very meticulous. How does the winemaker preserve all the characteristics of the fruit to achieve a good balance?
DMJ: By picking ripe grapes and then doing everything possible to keep the fruit's quality intact.
AWP: Is there a wine of real precision? How would you describe its finesse and understatement? Is it capable of drinking well young or aged?
DMJ: The precision of a great wine is found in how successfully it reflects where it was produced. This is why great California Cabernet Sauvignon doesn't taste like Bordeaux, and great Bordeaux doesn't taste like a California Cab. The growing conditions in Bordeaux's vineyards produce the finesse, which makes them relatively understated at 13% alcohol when compared to the 14.5% that California can achieve. Again, great wines can be made at both levels of alcohol, as long as the precision of where the grapes were grown is respected. As for drinking well young or aged, a wine which is satisfying in its youth will be satisfying, in a different way, when it has aged; a wine with a problem in it's youth will probably be problematic for its entire existence.
AWP: Tell us something we do not know about Bordeaux wines—its style, its culture, its history.
DMJ: Whew, where to start? Well, I could go into the 1855 Classification, which is key to understanding Bordeaux's style, culture and history, but there's already a good book on the subject…
GASTRONOMY: The practice of choosing, cooking, and eating good food.
AWP: What are the great traditional culinary parings with wines from Bordeaux?
DMJ: Interestingly, Bordeaux does not have a very deep culinary tradition, certainly not as rich as, say, Burgundy. This is evidenced by the fact that there are any number of Michelin three-star restaurants in that region but none in Bordeaux (there are several one-star and a couple of two-star establishments, so one mustn't anticipate going hungry if planning a visit here). You see, the Bordelais are discreet, and when they would entertain they would invite friends for a meal at home rather than going out to a restaurant. Consequently, chefs in Bordeaux have traditionally lacked a clientele which would make demands on their talents to work with the abundance of fine local ingredients and create a distinctive, original local cuisine. This can be an advantage in disguise, however, since this leaves us quite free to discover food and wine pairings that may not be traditional but may nonetheless achieve greatness.
AWP: Are you creatively testing new food and wine pairings? What exciting combinations of taste are you discovering?
DMJ: I don't really go out of my way to be original in pairing food and wine. The guiding principle when I sit down for a meal is that the food should be good and the wine should be good, and that's pretty much it.
AWP: Do North Americans bring a different set of expectations to the wine experience than do the French?
DMJ: Yes, and this is one of the main reasons for the difference in per capita consumption between Americans and French. For the latter, wine is something that you have with lunch or dinner—sit down for a meal and there's salt, pepper, and a bottle of wine on the table. It's just a part of dining. Too many (not all, but too many) Americans tend to save their wine drinking for special occasions rather than just enjoying it as a daily part of life that won't necessarily create a memorable experience, but simply make the food taste better.
AWP: Do the French have a different attitude toward what they drink?
DMJ: It's been said that for a Frenchman, a wine's first duty is to be red, which may account for the quantities of rosé consumed here in the summer when it may be too hot for a tannic wine but there should still be some color in the glass.
AWP: What was your first experience that made you fall in love with wine?
DMJ: While I was a director at a cooking school in Paris I had the occasion to visit a couple of vineyards with a chef named Patrick Cirotte. Every weekend he would close his restaurant in the 8th arrondissement and travel to his native Sancerre for foods he'd use in his regional-influenced cooking during the week, and among these provisions was the local wine. One weekend Patrick invited me along and he introduced me to two winemakers, Vincent Pinard in Sancerre and Didier Dagueneau in Pouilly, and the clarity and passion with which they explained what they did made me understand that wine wasn't as complicated as books and classes made it appear. That's when I began to make the transition from cooking to wine.
AWP: What has influenced your own style of cooking?
DMJ: At the Culinary Institute of America I was taught that there are a small number of basic methods for applying heat to food (braising, roasting, frying, etc.), and that once these are understood then it is simple to put them together to create a satisfying dining experience. Consequently, my style of cooking is uncomplicated, based more on getting the fundamentals right and not burning the food.
AWP: How do you orchestrate wine from the aperitif through the meal to its final course? What are dinner parties like for you?
DMJ: There is a French saying that is my guiding principal when planning the service of wines for a meal: "il ne faut pas regretter le vin que l'on vient de quitter." That's to say, you don't want to go from one wine and say "This is good," to another and say "I like this, but I wish I had more of that other wine." You don't want to regret the wine you just left—you go from a good wine, to a better one, to the best of the evening. What I enjoy in a dinner party is to see a forest of wine bottles on the table at the end of the meal, a different wine—or two—with each course. That's why I usually have at least eight people at table when I cook dinner for friends, so we can enjoy a good variety of wines and still remain reasonable in our consumption.
AWP: Minding our manners, sociability, conviviality—is there an art to conversation at the French table?
DMJ: Rather than putting the onus on the dinner guest to make conversation happen artfully, it's the obligation of the host to assemble a group in which conversation will happen artlessly.
AWP: Do you have a recipe to share?
DMJ: I can't presume to possess the inventiveness to have created a recipe, but if anyone is so motivated, seeking out Jacques Pepin's book A French Chef Cooks at Home for his Cassoulet recipe will find the effort well rewarded.
THE ART OF LIVING
AWP: Your life has taken you from film to cuisine to the world of wine. What inspired you toward a life and career so dependent on taste and the ability to communicate?
DMJ: It wasn't planned, it just happened. I was lucky, I guess.
AWP: Your books have had a huge impact on winemakers and wine lovers. What do you think it is about your books that make readers connect in such a powerful way?
DMJ: I've simply tried to write the sort of books that I would want to read, without complication (what the French would call "frou-frou") and with passion.
AWP: Describe your own "Bordeaux."
DMJ: Home.
AWP: Your life is extraordinary. What's next?
DMJ: I'm writing this on a plane to San Francisco to begin six weeks of wine presentations in the U.S.; that's what's happening in the short term. For the longer term, I think I'll just keep on doing what I'm doing now. It's turned out well so far.
Dewey Markham Jr.: Ten wines to recommend
These are some favorite wines—in no particular order—that I enjoy because they are great values and disprove the standard line that Bordeaux is too expensive.
– Reignac, Bordeaux Supérieur
– Château Les Trois Croix, Fronsac
– Château Robin, Castillon Côtes-de-Bordeaux
– Clos Floridène, Graves
– Château Sociando-Mallet, Haut-Médoc
– Château Raymond Lafon, Sauternes
– Château Grand Corbin-Despagne, Saint-Emilion
– Château Bourgneuf, Pomerol
– Château Tour de Mirambeau, Entre-deux-Mers
– Château l'Argenteyre, Médoc
Acknowledgements: Natalie Ehalt, Spanish teacher at Hiawatha Academies, Minneapolis, MN and Senior Editorial Manager and writer with A Woman's Paris.
You may also enjoy A Woman's Paris® post Wine in France: Véronique Sanders of Château Haut-Bailly – recipient of the "Chevalier de l'Ordre National du Mérite" honorary title awarded by the French government. The great wines of Bordeaux definitely symbolize tradition, quality and art de vivre à la française; they carry a strong image of the best of what France offers. Château Haut-Bailly is one of the greatest terriors of Bordeaux, and Véronique Sanders, General Manager of Château Haut-Bailly, shares with us the defined sense of style and personality of its wines and her place among women in wine in France.
Wine in France: Château Coutet's distinctive quality celebrated in 1787 by Thomas Jefferson, and enjoyed today by wine enthusiasts worldwide. Former U.S. President Thomas Jefferson, then ambassador to France, celebrated Château Coutet as the best Sauternes from Barsac. In 1855, the estate was classified as a First Growth and recognized for its continued excellence. Today, as the oldest and largest Barsac estate, Château Coutet stays true to its tradition of distinction and quality.
Wine in France: Aline Baly, third generation owner of Château Coutet, on refinement and distinction in wine from one generation to the next. Wine bestows a record of ownership from the beginning of its origin. We might say the wine drinker and connoisseur is also buying into the romance of that vineyards life. More than just fermented grape juice, it is the result of centuries of contact with a terroir, decades of families transmitting their savoir-faire from one generation to another and the daily rigor of a committed team to perpetuate the quality and style of a château into the future.
Wine in France: Exceptional food pairings with Château Coutet Sauternes and dry white wines (recipes). The regions of Barsac and Sauternes have plenty of traditions, but there are no rules. There is no need to be a Michelin star chef—a grilled lobster or a roasted turkey will do the job. Also, pairing wines with cheese—Sauternes is the best hostess trick. When offering guests a diverse cheese tray, Coutet's wines are the safest to serve; they go with most cheeses.
Wine in France: Florence Cathiard of Château Smith Haut-Lafitte, together with her husband Daniel (both former French Olympic skiers), brings finesse and exceptional detail to making great wines. "Impose your good fortune, keep hold of your happiness and embrace risk: they will be watching you and will get use do it." —René Char, French poet (1907-1988). It's a motto Florence Cathiard tells her grandchildren hoping it will inspire them as it has inspired her. In 1990, Daniel and Florence Cathiard sold all their business interests to buy Château Smith Haut-Lafitte. Over a two year period, they invested massively in renovating both the winery buildings and the eighteenth century manor house, where they decided to live and to devote their energy to their new found passion: making outstanding white and red wines.
Wine in France: Charles-Erwan Savary, Champagne Ambassador to France, wine educator, and founder of "People and Wine". Each type of wine is related to a different story, a different 'mythology' that comes from the improved quality of the beverage itself, Charles-Erwan Savary tells us. The history of the vineyard, the history of prestigious producers, the legend behind some producers and famous consumers… For sure Champagne lovers do not praise only the liquid itself, but also the myth of Champagne. 
Wine in France: Margareth Henriquez, CEO of Champagne Krug, shares with the world the vision of ultimate luxury that is Champagne. Margareth Henriquez, CEO of Champagne Krug: Real Luxury is always in front, is always the trend, so luxury can never be at the behest of what is increasingly demanding. It goes the opposite way—real luxury creates demand. Luxury will always be leading the way. It demands more than innovation and quality, yes. Luxury is the result of an emotional connection with the brand that comes from the way a brand behaves. Margareth is responsible for defining and maintaining the sophistication of the House of Krug.
Wine in France: Carol Duval-Leroy, President of Champagne Duval-Leroy and respected partner of the global sommelier community, on the essence of exceptional quality Champagne. Carol Duval-Leroy joined the very select group of women involved in running Champagne houses in 1991. After the sudden loss of her husband that same year, she became the company chairwoman. For ten years, modernization of production processes, development of traditional distribution channels, increased product range and expanded exports have all been Carol Duval-Leroy's objectives for her company. Today, the brand's whole image bears the mark of her passion for this profession.
Wine in France: Alice Paillard of Champagne Bruno Paillard on the delicate effervescence, remarkable purity, true freshness, and silky texture of Champagne style. It is probably the experiences abroad, combined with a fascination for the great wine that Champagne can be, that brought Alice Paillard back to where she grew up, in Reims. These contacts with very diverse cultures combined with the love for quality and the attraction of a young and dynamic company, quality gave her the will to join Champagne Bruno Paillard and help promoting her family's wines through the world, in January 2007.
French Impressions: Mireille Guiliano's "Meet Paris Oyster" in pursuit of the world's best oysters and wine pairings with them. With her characteristic wit, wisdom, and storytelling flair, Mireille will soon have you wanting to eat oysters at least every week. A former chief executive at LVMH (Veurve Clicquot), Mireille Guiliano is "the high priestess of French lady wisdom" (USA Today) and "ambassador of France and its art of living" (Le Figaro). She is the author of the #1 New York Times bestseller French Women Don't Get Fat, as well as French Women Don't Get Facelifts. (Excerpt: Meet Paris Oyster)
French Impressions: Ann Mah's "Mastering the Art of French Eating" on gastronomic adventures in France. Ann Mah is a food and travel writer and author of a food memoir, Masting the Art of French Eating and a novel, Kitchen Chinese. When journalist Ann Mah's husband is given a diplomatic assignment in Paris, Mah, a lifelong foodie and Francophile, begins plotting gastronomic adventures à deux. Then her husband is called away to Iraq on a yearlong post—alone—turning Mah's vision of a romantic sojourn in the City of Light upside down. Including a recipe for Bavette aux Échalotes (skirt steak with shallots). (Excerpt: Mastering the Art of French Eating)
French Impressions: Capital Fare: Patricia Wells on great French food in Paris. Patricia Wells, author of the award-winning Bistro Cooking, and for more than two decades the restaurant critic for The International Herald Tribune, takes readers, travelers and diners to the best restaurants, bistros, cafés, patisseries, charcuteries, and boulangeries that the City of Light has to offer. Including Willi's Wine Bar's Bittersweet Chocolate Terrine—the irresistible chocolate dessert that is one of Patricia's Paris favorites. (Excerpt: The Food Lover's Guide to Paris, ed. 5)
French Impressions: What's cooking in Paris: David Lebovitz on the secrets of French cuisine. Ten years ago, David Lebovitz packed up his most treasured cookbooks, a well-worn cast-iron skillet, and his laptop and moved to Paris. In My Paris Kitchen, David remasters the classics, and introduces lesser-known fare. Through his recipes and stories we get insight into his delicious and extraordinary world. Including David's recipe for Salted butter caramel-chocolate mouse. (Excerpt: My Paris Kitchen)
French Impressions: Alexander Lobrano on eating well in France: a culinary tour of alluring inns, food producers, restaurants and winemakers. Alexander Lobrano was European Correspondent for Gourmet magazine from 1999 until its closing, and has written about food and travel for Saveur, Bon Appetit, Food & Wine, the New York Times, Wall Street Journal, Guardian, Travel & Leisure, Departures, Conde Nast Traveler, and many other publication in the United States and the United Kingdom. Every food lover's ultimate dream is to tour the countryside of France, stopping off at luxurious inns with world-class restaurants and sampling fresh produce and regional specialties from local markets. Including an excerpt from Hungry for France (Excerpt: Hungry for Paris)
French Impressions: John Baxter's "The Perfect Meal" and Finding the Foregone Flavors of France. In this delightful culinary travel memoir, John Baxter follows up his bestselling The Most Beautiful Walk in the World by taking readers on the hunt for some of the most delicious and bizarre endangered foods of France.
A Woman's Paris — Elegance, Culture and Joie de Vivre

We are captivated by women and men, like you, who use their discipline, wit and resourcefulness to make their own way and who excel at what the French call joie de vivre or "the art of living." We stand in awe of what you fill into your lives. Free spirits who inspire both admiration and confidence.
Fashion is not something that exists in dresses only. Fashion is in the sky, in the street, fashion has to do with ideas, the way we live, what is happening. — Coco Chanel (1883 – 1971)
Text copyright ©2014 Dewey Markham, Jr. All rights reserved.
Illustrations copyright ©Barbara Redmond. All rights reserved.
barbara@awomansparis.com