Wine in France: Aline Baly, third generation owner of Château Coutet, on refinement and distinction in wine from one generation to the next
11 Thursday Dec 2014
Tags
1855 Classification of Bordeaux wines, 1855 Classification of wine Bordeaux, 1er Grand Cru Classé en 1855, Alexander Labrano Hungry for Paris, Alexander Lobrano's Hungry for France, Aline Baly Château Coutet, AOC Barsac, AOC Bordeaux, AOC Sauternes, Baron Philippe de Rothschild SA, Baroness Philippine de Rothschild, Barsac-Sauternes, Bordeaux wine, Botrytis cinerea fungus Sauternes, Bucknell University Lewisburg PA USA, Chartreuse de Coutet - AOC Sauternes, Château Coutet, Château Coutet – Premier Grand Cru Classé en 1855 - AOC Barsac, Château d'Yquem, Château de Fargues, Château de Filhot, Château de Malle, Cuvée Madame, Dominique Baly Château Coutet, Emperor Napoleon III, Exposition Universelle de Paris, First Growth wines of France, France, French wines, Kellogg School of Management Evanston Illinois USA, La Chartreuse de Coutet, La Cuvée Madame de Château Coutet, Marcel Baly, Opalie de Château Coutet, Opalie de Château Coutet - AOC Bordeaux, Paris, Patricia Wells The Food Lover's Guide to Paris, Philippe Baly Château Coutet, Premier Grand Cru classification Bordeaux, Sauternes, Sauternes from Barsac, Société Immobilière des Grands Crus de France, the Noble Rot Sauternes, Thomas Jefferson, Union des Grands Crus de Bordeaux, wine connoisseur, Wine in France, winemaking France, wines of France Bordeaux Champagne, women in wine in France
Share it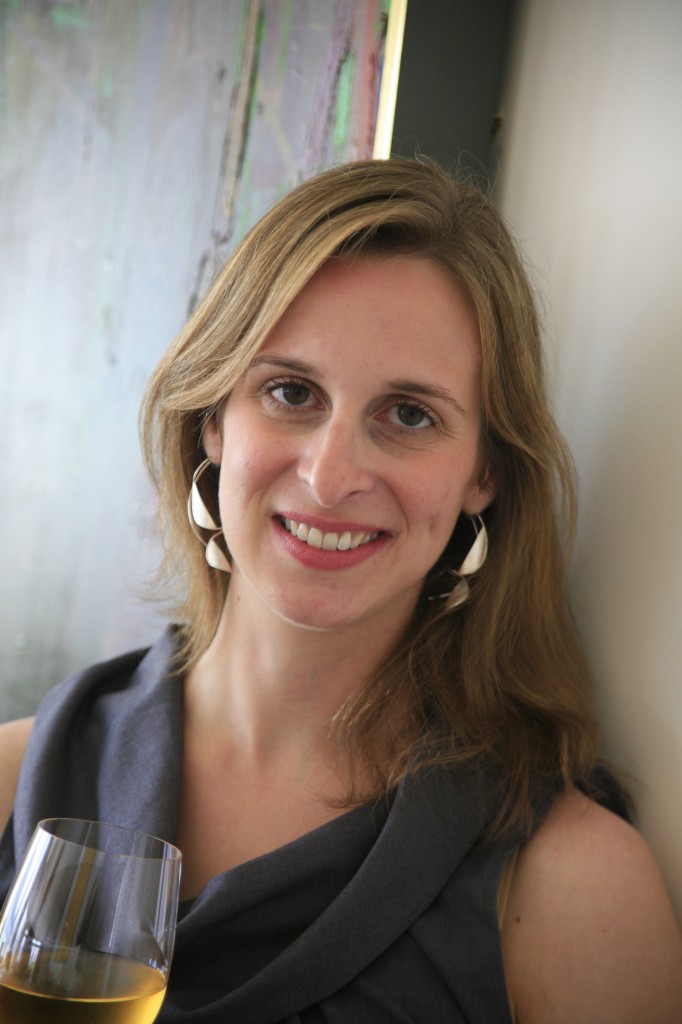 Aline Baly, third generation owner, is currently responsible for the strategic marketing of Château Coutet. She first received a Bachelor of Arts in Economics and International Relations from Bucknell University (Lewisburg, PA, USA). Then in 2008, she earned her Master of Business Administration, Marketing and mention entrepreneurship at the Kellogg School of Management (Evanston, Illinois, USA). Prior to joining Kellogg, Aline Baly was marketing specialist for an American multinational manufacturer of equipment and consumables to the life sciences industry. Originally from Paris, she also lived in Boston (USA), Hong Kong (China) and Madrid (Spain). After 20 years of expatriate life, Aline is pleased to finally be 'home,' while enjoying many travels around the world sharing with Coutet enthusiasts the essence of its exceptional terroir, refinement and distinction of its wine, not to mention its balance and finesse.
Château Coutet, an English fortress built in the thirteenth century, this citadel became a wine producing estate in 1643. Traced back to 1643, Château Coutet is one of the oldest and most distinguished vineyards in France's Sauternes wine region. In 1787, former U.S. President Thomas Jefferson, then ambassador to France, celebrated Château Coutet as the best Sauternes from Barsac.
In 1855, in preparation of the Exposition Universelle de Paris, the Emperor Napoleon the III requested that the Bordeaux wine merchants classify the greatest Bordeaux estates according to their reputation. This was accomplished by interpreting the Chateaux prices and quantities traded. This classification not only identified to all the quality of the wines, but also and more important, the exceptional terroirs within each appellation. Château Coutet received its Premier Grand Cru classification as one of only two Barsac properties represented in this particular highly distinguished tier, joined by only seven other Sauternes. Overtime, several estates were divided. Thus, today's First Growths consist of nine properties.
In 1977, the estate was sold to Marcel Baly, an Alsacian who fell instantly in love with the estate during the course of a vacation stop. With a bit of encouragement, Marcel, a true entrepreneur, could not turn down the challenge of transforming himself into a winemaker, even after a lifetime spent in the logistics and hospitality industries. Although Château Coutet was intended to be a retirement project, Marcel realized that leading a first classified growth with over 300 years of history was too great a responsibility. Today, Philippe and Dominique Baly continue their father's program, accompanied by the family's third generation, represented by Marcel's grand-daughter, Aline Baly, Dominique's daughter. Today, as the oldest and largest Barsac estate, Château Coutet stays true to its tradition of distinction and quality. For more information on the château's history, including years in the hands of the Guy and Baly families, please see Wine in France: Château Coutet's distinctive quality celebrated in 1787 by Thomas Jefferson, and enjoyed today by wine enthusiasts worldwide, published on A Woman's Paris®.
For more information about Château Coutet visit: (Website) (Email: info@chateaucoutet.com); and additional information about Aline Baly, visit: (LinkedIn) (Email: aline.baly@chateaucoutet.com) (SKYPE: aline.baly) (WeChat ID: ChateauCoutet)
Château Coutet– Premier Grand Cru Classé en 1855 – AOC Barsac
33720 Barsac, France
Tél: +33 (0)5 56 27 15 48
Philippe Baly, Owner and General Manager; Dominique Baly, Owner; and Aline Baly, Owner and Director of Marketing and Communications
Visit: Wine in France: Exceptional food pairings with Château Coutet Sauternes and dry white wines (recipes) published on A Woman's Paris®. Recipes: Appetizer: Chicken Liver Pâté with Caramelized Orange Segments; Main Course: Lobster Fricassée; Desserts: Mascarpone Pears Poached in Sauternes.
INTERVIEW: Aline Baly, Owner and Director of Marketing and Communications at Château Coutet
There are traditions, but there are no rules.
AWP: Wine bestows a record of ownership from the beginning of its origin. We might say the wine drinker and connoisseur is also buying into the romance of that vineyards life. What is it about Château Coutet that makes wine lovers connect in such a powerful way?
AB: A wine lover will connect to a place via his or her experience with the estate. The experience in question can be a visit to the property, meeting someone from the estate or simply tasting the wine. Whatever that one experience is that marks the spirit, in each and every case we witness the formation of a connection to a place—to its history and its people. Wine enthusiasts want to understand the wine they are drinking. What they soon find out is that the wine they are tasting is much more than just fermented grape juice. Rather, it is the result of centuries of contact with a terroir, decades of families transmitting their savoir-faire from one generation to another and the daily rigor (with or against nature—depending on the weather conditions) of a committed team to perpetuate the quality and style of a château into the future. Every harvest becomes an opportunity to pay homage to the Château's past custodians—the property's heritage. It is this mission of continuity that people connect to, wanting to follow the adventure year to year. Coutet is very lucky to have some very loyal fans—individuals who partake in the adventure every year, encouraging us to think about tomorrow but never letting us forget our origins—for these roots provide us today with strength, stability and guidance, a legacy for the next generation.
AWP: Together with your father, Dominique, and uncle, Philippe, yours is an amazing success story of a long-term commitment of creating a foundation for today and for future generations. What is the secret of leading a first classified growth with over 300 years of history?
AB: I am not sure it is a secret because there are a number of family-owned and managed vineyards throughout the world. But I do think that is part of the secret: family-business. The advantage of working with your family is that you are always focused on the future—on the next generation. This is the perfect approach for successfully managing a vineyard when considering that you need to wait at least 15 years for a new vine to produce fruit that will attain the complexity necessary to make a first growth like Coutet. A family business's long-term vision is optimal in the wine industry as we are only custodians of the land for a short time and the fruit it bears, but our quality is the result of years of hard work and patience. Thus we must consider the future tenants' capacity to continue the tradition by ensuring a succession of the soil and the vines' productivity. It is usually with the mindset of improving things for the next generation that the "elders" lead so that the family stays focused on a long-term objective: making sure that whoever is next can make a wine that embodies Coutet, both in quality and style, upholding and paying homage to the past.
AWP: You are the family's third generation and granddaughter of Marcel Baly, who purchased the estate in 1977. What is this lineage like for you?
AB: When life gives you Noble Rot, make Sauternes.
My grandfather was an entrepreneur. The day he visited Coutet during a visit of Bordeaux, someone claimed that he did not have what it takes to take care of Coutet. His entrepreneurial spirit didn't let him walk away from the challenge. Along with his two eldest sons, he exemplified to my generation the importance of rising up to a challenge by being 100% committed to the task at hand. "Go big or go home," is how I sum it up. My uncle, Philippe, and I very much follow this mantra. You have to wake up every morning with the purpose of making the day count. My grandfather had six children, friends, hobbies—he made the most of every day by surrounding himself with people he loved and doing things that made him happy. He did not turn away from something different and challenging, rather he embraced the experience—and I would say life in general. What better role model could I ask for?
AWP: Winemaking in France has been an industry dominated by men. When you entered the industry in 2008, at age 28, what were the challenges and how did you grapple with the cultural differences? How has it changed?
AB: Today, I consider myself extremely lucky both for the privilege of representing one of the oldest Sauternes estates and, more importantly, for the opportunity to communicate on behalf of our team that has transpired a heritage of excellence from one generation to another.
My culture, experience and personality allow me to communicate and transmit our know-how to a new generation and demographic of wine enthusiasts. These differences have allowed my uncle and me to cultivate a very successful and rewarding work environment; we complement each other's expertise, strengths and weaknesses, to reach and to share our team's hard work to a broader range of people. I do admit that it was hard to imagine myself in Bordeaux after having spent 20 years abroad; I could not imagine what life on an estate from the 13th century would be like. Today, I am very thankful for all those in Bordeaux who have helped me learn about the rich culture of wine and through the process made me feel right at home. If you express your willingness to learn and show your respect for the region's heritage—your backyard becomes your classroom and you are surrounded by teachers! After six years, I still feel like a novice—a student who will take a lifetime to catch up to the locals. In some respect this makes each day a bit of a mystery: what will I learn today?
AWP: What was the best post-war vintage to date? What made this one of the truly great vintages?
AB: Very difficult question to answer… Since the wines of this region age beautifully, there are a number of vintages that I am always excited to taste should I find a bottle in a collector's cellar. I really will not ever turn down the opportunity to taste anything older than myself.
However, here is a quick list of Coutet vintages that I will always accept an invitation to taste (unfortunately, our cellar has too few a bottle for us to open these regularly): 1927, 1931, 1937, 1942, 1943, 1947, 1950, 1973, and 1975.
AWP: Respond to the demands created by the Asian market, the U.S. market, and the British market. Do you market differently to each?
AB: Our family has spent quite a bit of time in all three of these markets. How we adapt to each of these regions is the food that we pair with our wines for an all-Coutet lunch or dinner. We want people to explore these wines with the foods they are most likely to have when they open the bottle they've brought home. And we take these particular experiences with us to other regions. But we also share the ways that gold wines are enjoyed by the French and more specifically the region of Sauternes and Barsac. It helps us illustrate the versatility of these wines—they are truly adaptable to anyone's food culture.
AWP: Is there one vintage that channels everything you love about wine?
AB: It is impossible to pick just one vintage among all the great years—especially when you see all the love and care given to each one of those bottles. What I love about Coutet is something that you find in every bottle of Coutet: the estate's distinct characteristic. A singular style. It is the vines' deep roots that extract element from its terroir to give the grapes freshness, richness and strength. For this reason the estate carries the name "Coutet," derived from the Gascon's word for knife, to signify the fresh, lively and crisp palate that is the wine's signature style. This present vivacity gives me energy, enthusiasm—it's dynamic!
AWP: What kind of wine drinker, wine connoisseur do we find today?
AB: There are lots of different wine enthusiasts—some very adventurous, others more classic in their choices. The great thing about Sauternes and Barsac is that there is something for everyone regardless of their experience and culinary preference. Since I am a bit younger than my uncle, I do tend to meet recent converts to wine, Bordeaux and more specifically Sauternes. Those individuals are always fun to meet as their enthusiasm is contagious—reminding us why we do what we do every day in preparation for harvest.
GASTRONOMY: The practice of choosing, cooking, and eating good food
AWP: What are the great traditional culinary pairings with Château Coutet?
AB: Our region has plenty of traditions, but there are no rules. Personally, I love pairing a glass of Coutet with a savory dish. Two of my ultimate favorite matches are lobster and turkey. Both of these offer a pairing that highlights the beauty of contrast when it comes to texture. In terms of flavors, a turkey will allow one to explore the contrast of sweet with salty, while lobster's sweet meat compliments the wine. There is no need to be Michelin star chef—a grilled lobster or a roasted turkey will do the job. Also, let us not forget pairing these wines with cheese; Sauternes is the best hostess-trick. When offering your guests a diverse cheese tray, our wines are the safest to serve as they will go with the most cheeses. For a bit more perfection, don't forget to toast your bread for a bit of a texture.
AWP: You are creatively testing new food and wine pairings. What exciting combinations of taste are you discovering?
AB: The other day I had a glass of Coutet 2006 with fried eel—AMAZING!
AWP: How do you orchestrate wine from the aperitif through the meal to its final course?
AB: Here are some helpful hints that we'd like to share on this topic:
3 key elements are essential to successful Sauternes pairings: contrast, complement and texture. 
Contrast: Does the dish you are planning to serve contrast the wine? A savory dish would confront the sweetness of the wine. Fresh ocean saltiness contrasts the minerals in the wine perfectly. Spices also bring an interesting contrast as the sweetness of the wine soothes the strength of spices and helps the freshness stand out.
Example: Shellfish is a great example as its fresh sea flavor will be a superb contrast to both the sweetness and mineral quality of the wine.
Complement: Does the dish complement one or several aromatic notes present in the wine? Use condiments as well as ingredients that will create a parallel experience or an echo of the wine.
Example: Adding raisins or dried apricot slices in a salad will bridge the dish and the wine.
Texture: How does the wine's texture complement or contrast the dish? How does the texture compare? The consistency that characterizes the wine enables it to engage the dish if the latter is chosen wisely.
Examples: The texture of lobster meat is very dense and creates a nice contrast with the velvetiness of the wine. Similarly, poultry has a drier texture that will confront the character of Sauternes happily. Walnuts are a great match for Sauternes as they have a high concentration of tannins that can be balanced out by the Sauternes' sweet taste.
Does the dish complement the silkiness of the wine? Consider the different textures present in the dish you plan on serving to see how it matches the texture profile of your wine.
Example: Pair your silky and velvety Sauternes with the soft, subtle texture of a foie gras.
Now you have three texture choices depending on your preferences:
Complement pairing: Your wine and dish are going the same way. This is the fusion between a solid and liquid.
Example: Pair Sauternes with a fresh fruit mousse.
Opposition or contrast pairing: The wine and the dish preserve their own identities, but the association of their differences results in a new flavor and texture.
Example: Pair Sauternes with shellfish.
Contrast and fusion pairing: The dish offers different characteristics and ingredients that complement and contrast aromas and texture. This is probably the most complex and interesting pairing.
Example: Pair Sauternes with a crispy poultry dish and a Sauternes-based sauce.
AWP: Do North Americans bring a different set of expectations to the wine experience than do the French?
AB: I think the Americans are very experimental. And the French are very focused on including food in their wine experience.
AWP: Do the French have a different attitude toward what they drink?
AB: When it comes to enjoying Sauternes, one's local culture impacts greatly the occasion for which we will open beautiful bottles of gold wine. In France it is customary to drink a glass of Sauternes or Barsac for aperitif, or to serve with foie gras and blue cheese. The Anglosaxon culture has placed these sweet wines at the end of one's meal in lieu of dessert, with dessert or post-dessert.
AWP: What was your first experience that made you fall in love with wine?
AB: In November of 2005, I was on a work trip that coincided with the Decanter Fine Wine Encounter held every fall in London. In turned out that my father could not make this tasting thus I was recruited to pour and translate for my uncle. Within the first two hours of the tasting, I realized I was having way too much fun to ever consider this work. Here I was surrounded by some of the best producers in the world; my cubicle in corporate could not compete. I turned to my uncle and asked if he thought we could perhaps get along and continue perpetuating Coutet's history and traditions together.
AWP: Your life is extraordinary. What's next?
AB: Great question! Every day brings something new. I don't think I've had two days that were exactly the same since I joined my uncle at Coutet. There is always someone new to welcome to Coutet, a new place to visit with my samples of Coutet, etc. What I've learned is that keeping the doors and windows open is the best way to invite new unforgettable experiences into this beautiful world of wine.
Aline Baly: Ten wines to recommend
Opus One, Napa Valley
Chateau Branaire Ducru, St. Julien
Château Mauvesin Barton, Moulis
Chateau Clerc Milon, Pauillac
Chateau Rauzan Gassies, Margaux
Domaine Zind Humbrecht, Alsace
Château Biac, Cotes de Bordeaux
Unico, Vega Sicilia, Ribera Del Duero, Spain
Acciaiolo, Toscana IGT, Castello D'Albola, Italy
Rust en Vrede, Stellenbosch, South Africa
The Wines of Château Coutet 
Château Coutet – Premier Grand Cru Classé en 1855 – AOC Barsac: The deep roots of Château Coutet's vines extract elements from its terroir to give the grapes freshness, richness and strength.
Chartreuse de Coutet – AOC Sauternes: Since 1977, Château Coutet has been producing its second label, Chartreuse de Coutet, an AOC Sauternes. On the palate, the wine is honeyed, round and suave.
La Cuvée Madame de Château Coutet: The origin of la Cuvée Madame de Château Coutet dates back to Madame Rolland-Guy, owner and resident of Château Coutet between 1922 and 1977. The Cuvée Madame de Château Coutet is a marvel of concentration and complexity. The finish is excellent, both fresh as well as persistent with a silky texture and a very nice balance.
Opalie de Château Coutet – AOC Bordeaux: The inaugural 2010 vintage of Opalie de Château Coutet is delighting palates with its exceptional refinement and finesse and defining an exciting new style of dry white wine from Bordeaux. Opalie de Château Coutet is a memorable, elegant dry white wine with crisp mineral characteristics.
Acknowledgements: Natalie Ehalt, Spanish teacher at Hiawatha Academies, Minneapolis, MN and Senior Editorial Manager and writer with A Woman's Paris.
You may also enjoy A Woman's Paris® post Wine Lovers' Choice: 154 Wines of France from Bordeaux and Champagne. Is "tasting stars" on your list for great food and wine pairings? Not sure what wines to try next? We, too, like wine lovers from around the world, have a special love affaiar from wine "where sudden friendship springs," as John Gray said. We sip the wine and find dreams come through. Aren't we always looking for clues that there is a "star" behind the recognized labels, for personal, unforgettable moments? Become a part of our conversation. We celebrate the art and ideas of people from every place and every heritage.
Wine in France: Florence Cathiard of Château Smith Haut-Lafitte, together with her husband Daniel (both former French Olympic skiers), brings finesse and exceptional detail to making great wines. "Impose your good fortune, keep hold of your happiness and embrace risk: they will be watching you and will get use do it." —René Char, French poet (1907-1988). It's a motto Florence Cathiard tells her grandchildren hoping it will inspire them as it has inspired her. In 1990, Daniel and Florence Cathiard sold all their business interests to buy Château Smith Haut-Lafitte. Over a two year period, they invested massively in renovating both the winery buildings and the eighteenth century manor house, where they decided to live and to devote their energy to their new found passion: making outstanding white and red wines.
Wine in France: Véronique Sanders of Château Haut-Bailly, and recipient of the "Chevalier de l'Ordre National du Mérite" honorary title awarded by the French government. The great wines of Bordeaux definitely symbolize tradition, quality and art de vivre à la française; they carry a strong image of the best of what France offers. Château Haut-Bailly is one of the greatest terriors of Bordeaux and Véronique Sanders, General Manager of Château Haut-Bailly, shares with us the defined sense of style and personality of its wines and her place among women in wine in France.
Wine in France: Dewey Markham Jr., wine scholar, food connoisseur, and author of "1855: A History of the Bordeaux Classification" a James Beard award book, 1997. Dewey Markham Jr. gives us a taste for the process of establishing that connection between wine and the wine drinker and shares with us the truly great vintages of the twenty-first century from Bordeaux, France.
Wine in France: Exceptional food pairings with Château Coutet Sauternes and dry white wines (recipes). The regions of Barsac and Sauternes have plenty of traditions, but there are no rules. There is no need to be a Michelin star chef—a grilled lobster or a roasted turkey will do the job. Also, pairing wines with cheese—Sauternes is the best hostess trick. When offering guests a diverse cheese tray, Coutet's wines are the safest to serve; they go with most cheeses.
Wine in France: Château Coutet's distinctive quality celebrated in 1787 by Thomas Jefferson, and enjoyed today by wine enthusiasts worldwide. Former U.S. President Thomas Jefferson, then ambassador to France, celebrated Château Coutet as the best Sauternes from Barsac. In 1855, the estate was classified as a First Growth and recognized for its continued excellence. Today, as the oldest and largest Barsac estate, Château Coutet stays true to its tradition of distinction and quality.
Wine in France: Charles-Erwan Savary, Champagne Ambassador to France, wine educator, and founder of "People and Wine". Each type of wine is related to a different story, a different 'mythology' that comes from the improved quality of the beverage itself, Charles-Erwan Savary tells us. The history of the vineyard, the history of prestigious producers, the legend behind some producers and famous consumers… For sure Champagne lovers do not praise only the liquid itself, but also the myth of Champagne. 
Wine in France: Margareth Henriquez, CEO of Champagne Krug, shares with the world the vision of ultimate luxury that is Champagne. Margareth Henriquez, CEO of Champagne Krug: Real Luxury is always in front, is always the trend, so luxury can never be at the behest of what is increasingly demanding. It goes the opposite way—real luxury creates demand. Luxury will always be leading the way. It demands more than innovation and quality, yes. Luxury is the result of an emotional connection with the brand that comes from the way a brand behaves. Margareth is responsible for defining and maintaining the sophistication of the House of Krug.
Wine in France: Carol Duval-Leroy, President of Champagne Duval-Leroy and respected partner of the global sommelier community, on the essence of exceptional quality Champagne. Carol Duval-Leroy joined the very select group of women involved in running Champagne houses in 1991. After the sudden loss of her husband that same year, she became the company chairwoman. For ten years, modernization of production processes, development of traditional distribution channels, increased product range and expanded exports have all been Carol Duval-Leroy's objectives for her company. Today, the brand's whole image bears the mark of her passion for this profession.
Wine in France: Alice Paillard of Champagne Bruno Paillard on the delicate effervescence, remarkable purity, true freshness, and silky texture of Champagne style. It is probably the experiences abroad, combined with a fascination for the great wine that Champagne can be, that brought Alice Paillard back to where she grew up, in Reims. These contacts with very diverse cultures combined with the love for quality and the attraction of a young and dynamic company, quality gave her the will to join Champagne Bruno Paillard and help promoting her family's wines through the world, in January 2007.
French Impressions: Mireille Guiliano's "Meet Paris Oyster" in pursuit of the world's best oysters and wine pairings with them. With her characteristic wit, wisdom, and storytelling flair, Mireille will soon have you wanting to eat oysters at least every week. A former chief executive at LVMH (Veurve Clicquot), Mireille Guiliano is "the high priestess of French lady wisdom" (USA Today) and "ambassador of France and its art of living" (Le Figaro). She is the author of the #1 New York Times bestseller French Women Don't Get Fat, as well as French Women Don't Get Facelifts. (Excerpt: Meet Paris Oyster)
French Impressions: Ann Mah's "Mastering the Art of French Eating" on gastronomic adventures in France. Ann Mah is a food and travel writer and author of a food memoir, Masting the Art of French Eating and a novel, Kitchen Chinese. When journalist Ann Mah's husband is given a diplomatic assignment in Paris, Mah, a lifelong foodie and Francophile, begins plotting gastronomic adventures à deux. Then her husband is called away to Iraq on a yearlong post—alone—turning Mah's vision of a romantic sojourn in the City of Light upside down. Including a recipe for Bavette aux Échalotes (skirt steak with shallots). (Excerpt: Mastering the Art of French Eating)
French Impressions: Capital Fare: Patricia Wells on great French food in Paris. Patricia Wells, author of the award-winning Bistro Cooking, and for more than two decades the restaurant critic for The International Herald Tribune, takes readers, travelers and diners to the best restaurants, bistros, cafés, patisseries, charcuteries, and boulangeries that the City of Light has to offer. Including Willi's Wine Bar's Bittersweet Chocolate Terrine—the irresistible chocolate dessert that is one of Patricia's Paris favorites. (Excerpt: The Food Lover's Guide to Paris, ed. 5)
French Impressions: What's cooking in Paris: David Lebovitz on the secrets of French cuisine. Ten years ago, David Lebovitz packed up his most treasured cookbooks, a well-worn cast-iron skillet, and his laptop and moved to Paris. In My Paris Kitchen, David remasters the classics, and introduces lesser-known fare. Through his recipes and stories we get insight into his delicious and extraordinary world. Including David's recipe for Salted butter caramel-chocolate mouse. (Excerpt: My Paris Kitchen)
French Impressions: Alexander Lobrano on eating well in France: a culinary tour of alluring inns, food producers, restaurants and winemakers. Alexander Lobrano was European Correspondent for Gourmet magazine from 1999 until its closing, and has written about food and travel for Saveur, Bon Appetit, Food & Wine, the New York Times, Wall Street Journal, Guardian, Travel & Leisure, Departures, Conde Nast Traveler, and many other publication in the United States and the United Kingdom. Every food lover's ultimate dream is to tour the countryside of France, stopping off at luxurious inns with world-class restaurants and sampling fresh produce and regional specialties from local markets. Including an excerpt from Hungry for France (Excerpt: Hungry for Paris)
A Woman's Paris — Elegance, Culture and Joie de Vivre

We are captivated by women and men, like you, who use their discipline, wit and resourcefulness to make their own way and who excel at what the French call joie de vivre or "the art of living." We stand in awe of what you fill into your lives. Free spirits who inspire both admiration and confidence.
Fashion is not something that exists in dresses only. Fashion is in the sky, in the street, fashion has to do with ideas, the way we live, what is happening. — Coco Chanel (1883 – 1971)
Text copyright ©2014 Aline Baly. All rights reserved.
Illustrations copyright ©Barbara Redmond. All rights reserved.
barbara@awomansparis.com